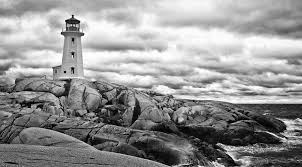 I continue to feel like there's danger on our shores. The massive increase in volatility in stocks over the last few months is often a sign of a storm brewing. I realize I stand practically alone on this one, as most pundits and reporters keep saying that we are just witnessing a small correction. Regular readers of my articles know full well that I am not just blowing smoke or crying wolf (I couldn't think of a sea going analogy) as I have been bullish on this market since the Federal Reserve started manipulating…I mean stimulating the economy.
It's easy to get caught up in the so-called reasoning that the Fed is only pulling back its stimulus because the economy is on sure footing. However, this is where my discipline is literally whacking me in the head and forcing me to ignore such excuses just like we should ignore the sirens from luring us to crash on the shore to our death. (There's a sea analogy!)
I must remember that I have been bullish these past few years because of the quantitative easing programs of Ben Bernanke, and as I have repeatedly written, we should run for the doors once it ends. Well, it's ending. Not because it has miraculously cured the economy but because they have no choice. It is no longer doing any good while it is drastically increasing the national debt in the process.
In addition to this, we are entering the normally weak cyclical period we call sell in May and walk away. It didn't work last year, but probably because everybody was expecting it. Funny, but this year I have not heard many talk about it, which may be a positive signal because we all know if it's obvious, it's obviously wrong!
That said, this could be just another head fake before we run to new highs. This market has had a tendency to do what no one expects so it is possible we could not get any serious decline, or we get a scary pullback and then a resumption of the bull market.
Therefore, I intend to reduce risk slightly toward the end of the next earnings announcements in a few weeks. I will not be pulling out of the market completely, just making a few tactical moves because this will most likely be just a correction and not a crash. Even though a correction at this juncture would be very normal and healthy, a pullback of 15% or 20% would be incredibly frightening and scare the hell out of investors and the media alike, which could bring back memories of 2008 and cause a run.
Investor Strategy
Corrections and bear markets may be normal, but you don't have to ride them all the way up and down to prosper. The rotation from small caps to large and from growth to value is underway, and tactical investors will be rewarded most. Buy-and-hold investors, otherwise known as buy-and-hope investors, will feel the pain.
Nimble traders can ride the earnings train for a few more weeks in strong growth names like Apple (NASDAQ:AAPL), which will surprise on the upside; Microsoft (NASDAQ:MSFT), which is the staple for every computer made; Google (NASDAQ:GOOG), who's earnings were once again in the stratosphere; Facebook (NASDAQ:FB), which is the social media staple and is winning over the older crowd - the very people with money and who will not be upset by their ads. Or simply buy the market ETFs like QQQ and SPY. After earnings season, aggressive traders should be out of these names and/or hedging with Proshares Short S&P 500 (NYSEARCA:SH) or the iPath S&P 500 VIX short-term (NYSEARCA:VXX).
Disclosure: I have no positions in any stocks mentioned, and no plans to initiate any positions within the next 72 hours. I wrote this article myself, and it expresses my own opinions. I am not receiving compensation for it. I have no business relationship with any company whose stock is mentioned in this article.