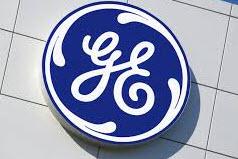 Those of you who follow me know I have been pounding the table regarding the opportunity I see for dividend investors in General Electric (NYSE:GE) right now. I posit the company is making all the right moves to increase shareholder income production vis-à-vis share price appreciation and a healthy dividend yield. In the following sections, I will detail some further key insights I have unearthed regarding a silver lining to the story, which lies ahead for GE shareholders.
General Electric is making all the right moves to increase shareholder wealth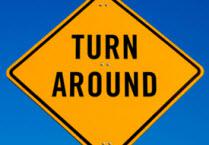 GE's turnaround story may be poised to shift into high gear in the near future. GE plans to divest $4 billion of the expansive conglomerate by spinning off the consumer finance business in an initial public offering later this year. Furthermore, the company plans to shed all operations that aren't meeting a minimum profit margin target of 10%. This will allow GE to focus on the company's strengths such as GE's industrial business. Profits rose 12% year-over-year for the division. Jet engine and oil and gas businesses delivered strong results. Finally, GE announced a series of major changes to the company's management structure and rumor has it the company is scrapping the 20-year tenure plan for Immelt. These developments are all great news for GE. Even so, the fact GE plans to shift the majority of the company's earnings generation from the financial to energy operations may be the driving force behind share price appreciation simply due to multiple expansions.
The shift away from financial to industrial operations may augur multiple expansions

The underlying theme behind GE's turnaround story is the plan to shift the company's focus away from financial operations to energy operations. Currently there is about a 50/50 split regarding GE's earnings generation between the two. Immelt has stated he wants to tip the scale to at least a 70/30 split in favor of energy in short order.
The shift to a majority of earnings emanating from energy operations may bring about multiple expansions regarding GE's stock. Energy sector stocks traditionally trade for twice the multiple of financial sector stocks on average.

(Table provided by Scottrade.com)
Lately investors remain wary of stocks with a financial bent. A higher risk premium has been set on the industry due to numerous past transgressions. Ongoing legal woes and looming regulation are driving down the multiples of financial related stocks. Immelt's plan to shift away from financial operations has a silver lining in the form of potential multiple expansions.
GE provides a unique opportunity to obtain both capital appreciation and income production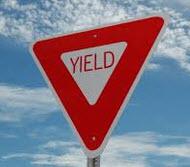 It's all about the dividend yield. GE has a solid long-term growth story and pays a hefty dividend of 3.3% currently. Furthermore, GE is a dividend-paying stock with the potential for both capital gains and income production. This combination of capital gains and income production will be necessary to fund the lengthening retirement that comes with a greater life expectancy for investors.
The stock is fundamentally undervalued
GE currently trades for a 21% discount to the industry. I suggest this leaves the stock with plenty of room to run.

(Table provided by Scottrade.com)
I see this as a definite buying opportunity in the stock. Obtaining shares of GE with the potential for multiple expansion and a 3.3% dividend yield to boot seems like a no brainer. The stock appears technically sound as well.
The stock is in a technically bullish trend
The stock has broken out to the upside and is currently in a well-defined uptrend.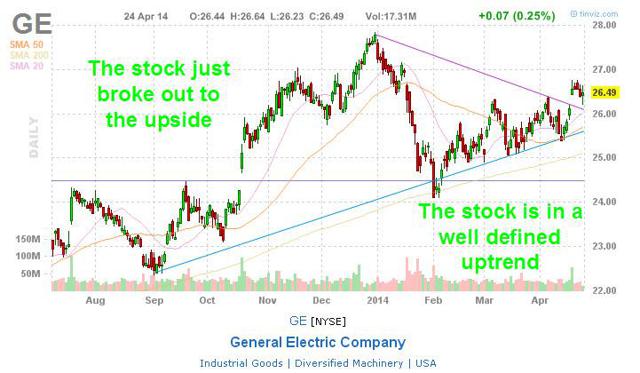 (Chart provided by Finviz.com)
Conclusion
General Electric is a great investment currently on the company's own merits. If the global economic recovery and the company's plan to improve the bottom line stay on track, this will create significant shareholder wealth over the coming years. On top of this, the company is shifting the focus of operations to the energy sector. This may trigger a re-rating of the company to the higher multiple energy sector. This potential for multiple expansion may just be the silver lining that drives share prices higher.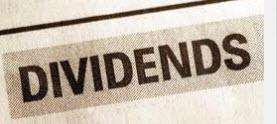 Finally, GE is a better hedge against inflation than fixed income instruments such as bonds and CDs. Dividend-paying stocks have always outperformed non-dividend-paying stocks. With GE's outstanding 3.3% dividend yield and the company's opportunity for growth, you have a recipe for outstanding returns. Nevertheless, if you choose to start a position in any stock, I suggest layering in a quarter at a time at a minimum to reduce risk.
Disclosure: I have no positions in any stocks mentioned, but may initiate a long position in GE over the next 72 hours. I wrote this article myself, and it expresses my own opinions. I am not receiving compensation for it (other than from Seeking Alpha). I have no business relationship with any company whose stock is mentioned in this article.