It has been brought to my attention that the Top 50 list of Household & Personal Care Product Companies is out there (click here). The interesting part is that for over 30 years P&G (NYSE:PG) has topped that list. In this industry, you might expect new companies to form and challenge the old ones since fashion changes rather quickly, but that is not how things work in this part of the business world.
Contenders are soon gobbled up into a bigger company that has the resources to distribute that product in a global manner. This is similar to how the beer industry works. I always thought Corona (a beer I drink) and Arm & Hammer (a toothpaste I use) had something in common.
In order to really value these companies, we should actually see how their "auctions" in the private market went. This gives a great perspective for what a private buyer would value a company. For that reason I will present to you the updated version of the Comparable Transaction Analysis on Personal Care and Household Product Companies.
images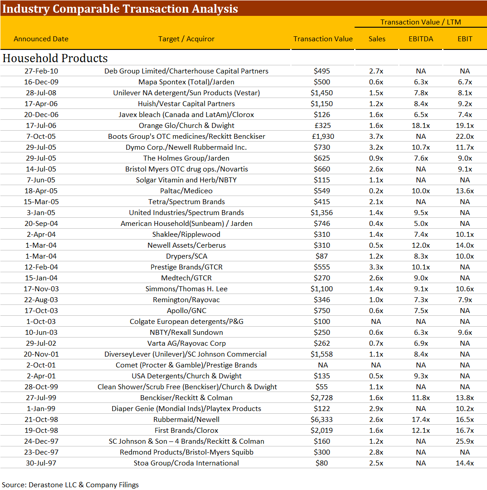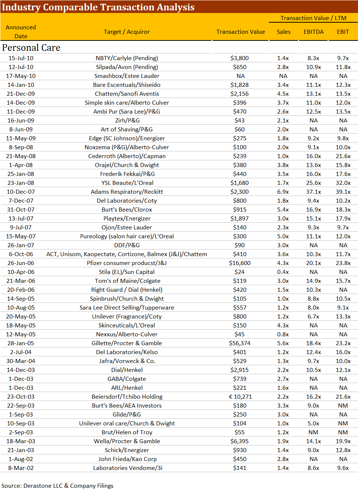 Disclosure: Author is long PM