Contrary to expectations, U.K. GDP growth in the second quarter of this year exceeded expectations by a significant margin. The economy grew by 1.6% compared to a year ago, while the market expected 1.0%. The growth in the preceding two quarters was also upped somewhat.
With the GDP-weighted PMI (manufacturing and services) leading the economy by approximately one quarter the outlook for the U.K. economy in the third quarter of this year is positive. On a year-ago basis, output could exceed 2%.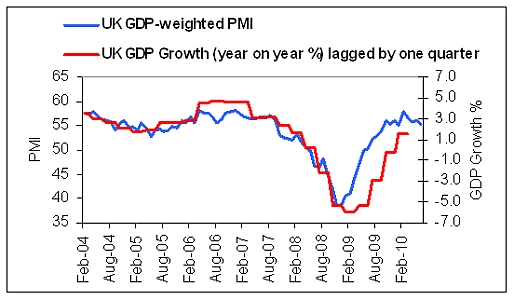 Sources: Dismal Scientist, Markit; Plexus Asset Management.