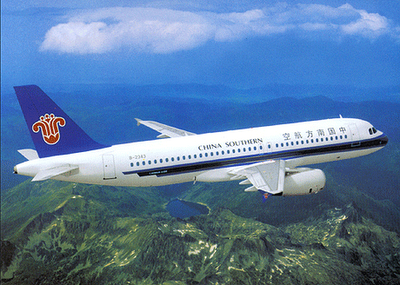 Flying high with China Southern Airlines (NYSE:ZNH). Long term I'm bullish on this company. Short term I'm short selling it, and will hopefully buy in at lower prices.
I think the big pressure on China stocks right now is the recent depegging of the yuan from the US dollar. The yuan should rise significantly in the long-term, putting pressure on China's stock price growth for the time being. Of course, select China companies will keep growing strong and outperforming the market so watch them like a hawk for buy in opportunities.
China A Shares - Hong Kong H Shares Premium Differential
One significant thing about the China and Hong Kong markets is that there has been some talk recently about the decreasing premium in the prices of mainland China-listed stocks compared to the Hong Kong listed shares of the same companies. The markets have been surprised that after years of China's "A shares" costing significantly more than the "H shares," which were actually more than twice as costly in the beginning of 2008, now suddenly stocks trading in Shanghai are cheaper in some cases. Most of prices are now virtually even. This is not to say that China A shares are a solid buy just yet, as they could swing to the negative as much as they did to the positive in 2008 compared to the Hong Kong H shares. Pay attention to that correlation, as it speaks volumes about what the social mood is there, and risk appetite in the Asia region.
Sell Short China Southern Airlines – Ticker ZNH
Sell Entry: 24.58 to 22.74
Stop-Loss: 8% from your entry price
Take Profit Areas: 20.05 to 19.71, 19.21 to 18.86, 16.50 to 16.19
China Southern Airlines Company Profile
China Southern Airlines Company Limited operates an airline in China. The company principally engaged in the provision passenger, cargo, and mail airline services. It also provides logistics services; air catering services; pilot training services; property management services; aircraft and engine repair and maintenance services; flight simulation services; and airport ground services, as well as sells duty free goods in the flight. As of December 31, 2009, the company had a fleet of 378 aircrafts; and a network reaching 905 destinations connecting 169 countries and regions, and cities worldwide. It has operations the People's Republic of China, Hong Kong, Macau, Taiwan, and internationally. The company was founded in 1995 and is headquartered in Guangzhou, the People's Republic of China. China Southern Airlines Company Limited operates as a subsidiary of China Southern Air Holding Company.
Click the China Southern Airlines stock chart below for a larger view.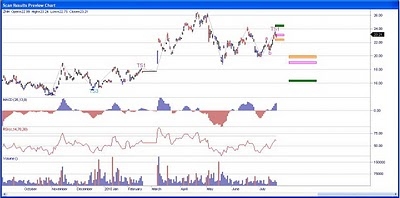 Disclosure: Going short per trade plan above.