As of last week (July 23, 2010) 175 companies have released their Q2 earnings results in the S&P 500 (Aprox. 50% of market cap of the S&P 500). 78.9% of them beat consensus earnings estimates. S&P 500 earnings are tracking 25% YoY growth on a 13.8% YoY revenue growth.
Large-cap diversified financials (BAC, JPM, C) beat earnings while the capital markets industry reported below expectations – GS was disappointing.
Technology, Consumer Discretionary, and Energy are beating earnings expectations by pacing impressive YoY earnings growth.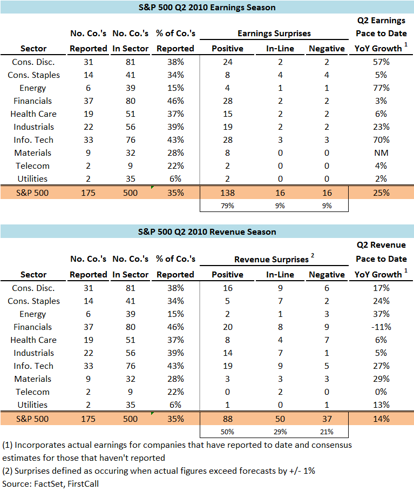 Disclosure: No positions