Another solid session for US markets as they closed up circa 1% buoyed by June new home sales which surged 23.6% mom, more than fully offsetting downward revisions for May to hit 330k, beating the Street consensus forecast by 20k and marking one of the few constructive US releases in the last month. The housing numbers dominated the news, easily eclipsing a weak Dallas Fed manufacturing index. Elsewhere the market continues to digest the latest slew of better than expected US corporate earnings. 78% of the 175 S&P500 companies that have reported so far, fully 78% have beaten expectations on earnings though a more modest 67% have beaten revenues which seems to be the yardstick investors are using this quarter. Cost driven earnings surprises just aren't cutting the mustard anymore. FedEx (FDX) joined UPS (UPS), the largest package delivery company, in lifting its earnings forecasts Monday. Both are considered harbingers for the economy. Other notable movers were homebuilders Pulte Group (PHM) and Lennar Corp. (LEN), which jumped more than 3.2%, while in the news Genzyme (GENZ) rallied 7.8% to the highest price since February 2009 amid speculation the drug maker will become the target of a bidding war.
In London today bank stocks are bid on the back of a significant watering down of the original Basel 111 regulatory proposals (see below) and better than excepted numbers from Deutsche Bank (DB) and UBS (UBS). Barclays (BCS) jumped 6.6%, Lloyds (LYG) is better by 5.1% and Royal Bank of Scotland (RBS) is 3.5% to the good this morning.
Elsewhere AstraZeneca (AZN) has put on 3% today after U.S. regulatory staff said they will approve Brilinta if the drug maker undertakes a study on its effectiveness. The new study, recommended yesterday by a US FDA panel, will seek to establish the drug's long term benefit. The drug has performed worse in tests in North America than in tests elsewhere in the world. Brilinta sales could reach $1.47 billion by 2016, according to the average estimate of three analysts surveyed by Bloomberg.
But InterContinental Hotels Group Plc (IHG) has shed 6.3% after the company's biggest investor sought to sell its 10% stake. Ellerman Corp, controlled by the billionaire Barclay brothers, is selling almost 30 million InterContinental shares, according to terms reported by Bloomberg News. Barclays Capital, the sole book runner, is offering the shares for between 1,100 and 1,150 pence.
Fresenius Medical Care (FMS) is up 4.6% after the U.S. government released new rules on reimbursement for operators of kidney dialysis centres. The fee paid to dialysis centres will decline 2% to $250 to $260 per treatment, which is a more favourable outcome for the industry than the market had expected. Separately Deutsche Bank upgraded the shares of Fresenius Medial's parent company, Fresenius SE to "buy." The stock climbed 3.3%.
But SAP (SAP) is down 2.6% after the world's biggest maker of business-management software reported second- quarter net income of €491mn. Analysts had forecast profit at €525mn.
Stateside DuPont (DD) has come in with some impressive numbers before the New York open and more significantly lifted full year 2010 guidance to $2.90-$3.05 from $2.50-$2.70 per share.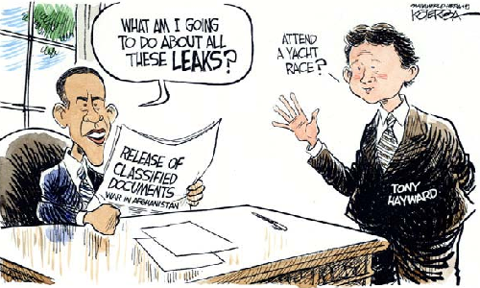 Today's Market Making News
July's UK CBI distributive trades survey suggests that high street spending is roaring away. The reported sales balance leapt from -5 to +33, its highest level in 3 years. Admittedly, the underlying picture is probably a bit weaker than this. For a start, the CBI has altered its methodology, and without this, the sales balance would have been a bit lower at 21. Meanwhile, the survey covered the period from 23rd June to 14th July and so would have captured some of the boost to sales in June from the World Cup and warm weather. Nonetheless, retailers are optimistic about August, with the expected sales balance even higher at +45. We remain sure that the fiscal squeeze will slow the consumer recovery eventually but there's no sign that this is happening yet.
Barton Biggs, the hedge fund manager who sold half his equity holdings at the start of July, said today that signs the U.S. economy will avoid a recession spurred him to build the stakes back up. Biggs, whose Traxis Partners gained 38% in 2009 when he bought shares as the S&P 500 Index fell to a 12-year low, said bets that stocks will advance make up 75% of his fund, up from about 35% three weeks ago. Biggs said on July 2 that concern governments around the world would curtail stimulus measures too soon led him to sell almost all of his U.S. technology holdings. "I've definitely changed my mind to the degree of risk out there," Biggs said in a radio interview with Tom Keene on Bloomberg Surveillance. "Economic data around the world in the last 10 days to two weeks has turned more positive. It has exceeded forecasts almost without exception. The odds of the world slumping into a significant slowdown has diminished."
Compromising Basel
As had been well flagged of late the Basel Committee on Banking Supervision softened some of its proposed capital and liquidity rules while introducing new restrictions on how much lenders can borrow in order to rein in their risk-taking. The panel agreed yesterday to allow certain assets, including minority stakes in other financial firms, to count as capital, according to a statement. The committee set a leverage ratio to apply to banks globally for the first time, which could become binding by 2018, pending further adjustments to the method of calculating banks' assets. "Even after all the compromises, the banks aren't off the hook from tighter capital and liquidity rules," said Frederick Cannon, chief equity strategist at New York-based Keefe, Bruyette & Woods. France and Germany have led efforts to weaken rules proposed by the committee in December, concerned that their banks and economies won't be able to bear the burden of tougher capital requirements until a recovery takes hold, according to bankers, regulators and lobbyists involved in the talks. The U.S., Switzerland and the U.K. have resisted those efforts. And reports indicate that Germany has refused to sign the accord. So another black mark against the Fatherland, hot on the heels of refusing to make a full disclosure on the bank stress test data.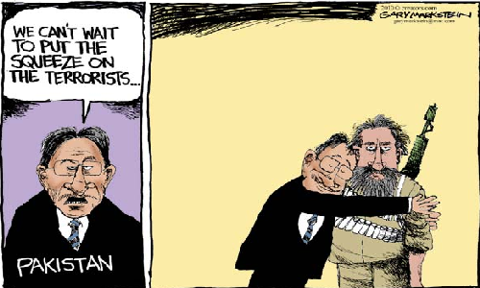 Company / Equity News
Tullow Oil (OTCPK:TUWOY) this morning announced that they completed the US$1.35bn acquisition of a 50% interest in Blocks 1 and 3A in Uganda from Heritage Oil & Gas Limited with an additional contractual settlement amount of US$100 million. Following conditional Government approval on July 6th, all conditions have now been met and the assets have been transferred to Tullow Uganda. The group now plans to enter into transactions with CNOOC (CEO) and Total (TOT) to farm down two thirds of its interests in Blocks 1, 2 and 3A in the Lake Albert Rift Basin. This will result in a unified partnership to accelerate development of the basin and turn Uganda into a significant oil producing nation. The Lake Albert Basin is expected to deliver well in excess of 200,000 bopd. The next major catalyst for the stock with will be the signing of the farmdown agreement with CNOOC and Total in the coming weeks
BP (BP) reported a record loss after taking a charge for the Gulf of Mexico oil spill, the worst in U.S. history. The second quarter net loss of $17.2bn compared with a profit of $4.39bn in the year earlier period. CEO Tony Hayward resigned and Robert Dudley will succeed him on Oct. 1, the London-based company said in a statement today. Dudley's challenge will be to overcome cleanup costs and liabilities from the environmental disaster, which analysts expect to exceed $30bn. BP is selling assets, reducing investment and cutting the dividend to pay the bills after the spill wiped £45bn ($70bn off the company's market value).
Germany's Deutsche Bank Tuesday reported a 9% increase in second quarter net profit despite concerns of a slowdown during the period because of the sovereign debt crisis. Deutsche Bank, which is Germany's largest listed bank by market capitalization, booked a €1.2 billion net profit for the quarter, aided by a sharp drop in its provision for bad loans and a gain from its acquisition of ABN Amro's commercial banking assets in the Netherlands. Deutsche Bank said it was still on track to meet its goal of earning a pretax profit of €10bn by 2011. Revenue from the corporate and investment banking unit, which provides the lion's share of Deutsche Bank's revenue, fell to €4.7bn for the quarter, from €5.3bn in the year ago period. Investment banking rivals like Credit Suisse (CS) and JP Morgan Chase (JPM) have already reported steep drops in their second quarter trading revenue as investors fearing the sovereign crisis and a regulatory crackdown shied away from the markets.
Swiss banking giant UBS said Tuesday it swung to a second quarter profit, helped in part by a 595mn Swiss franc gain on its own debt, and stemmed withdrawals at its private banking arm, indicating that it is regaining the trust of wealthy clients. The Zurich-based bank said net profit for the three months was CHF2.01bn, from a net loss of CHF1.4 billion in the year-earlier period.
In tech news IBM (IBM) is being investigated by the European Union over claims it abused its dominant position in the market for mainframe computers. The probe will review claims IBM linked sales of its hardware to its software for mainframe computers and that IBM discriminated against competing sellers of services for the computers, the Brussels based European Commission said in a statement today. IBM said the probe was the result of a campaign by "proxies" of competitors led by Microsoft Corp. (MSFT)
And Google (GOOG) is starting a version of its business software tailored to government customers as it seeks to expand sales beyond search based advertising. The government friendly edition of a product called Google Apps will be aimed at local, state and federal agencies, Google said at a news conference today. The software, which includes Gmail e-mail as well as document creation tools, is offered via Google servers, or the "cloud," and delivered over the Web.
French dairy products giant company Danone (OTCQX:DANOY) Tuesday slightly raised its organic sales guidance for the full year even as net profit dropped 10% on the year in the first half because last year's result was lifted by an asset sale. The company, producer of yoghurt products, bottled water, baby formula and nutrition drinks, is now targeting organic sales growth of over 6% for the year, up from its previous guidance for over 5% growth.
Tomkins management have recommended a cash offer of 325p, in line with the level initially proposed level by the Consortium of Onex and Canadian Pension Plan. The Consortium has set up an acquisition vehicle, Pinafore, to acquire the shares in Tomkins. Pinafore has received underwritten facilities of USD 3Bn from a consortium of banks (BoA (BAC), Citigroup (C), Barclays Capital, RBC, UBS) and the Consortium will inject USD 2.2Bn of equity. This would suggest a leverage ratio of around 4.8x, in line with our initial view. The acquisition will be put to a vote in an ordinary meeting and Pinafore has received irrevocable commitments from c. 10% of shareholders to vote in favor of the acquisition. The vote will be subject to a three quarters majority, and the Consortium envisages the acquisition being effective from late September with a deadline of 10 November. Tomkins shares are 5% to the good today.
And finally
Another Freaking Bailout