After Intel's (NASDAQ:INTC) earnings, the street seemed to like what the chipmaker said. Intel broke through its resistance around the $26.50 level and began what looked like another ascent northward. In the days following, the stock has pulled back, but looks to have created a new trading range for itself, finding $26.25 as its new support. As long as the macro market indices hold up, Intel looks like it could still continue onward and upward.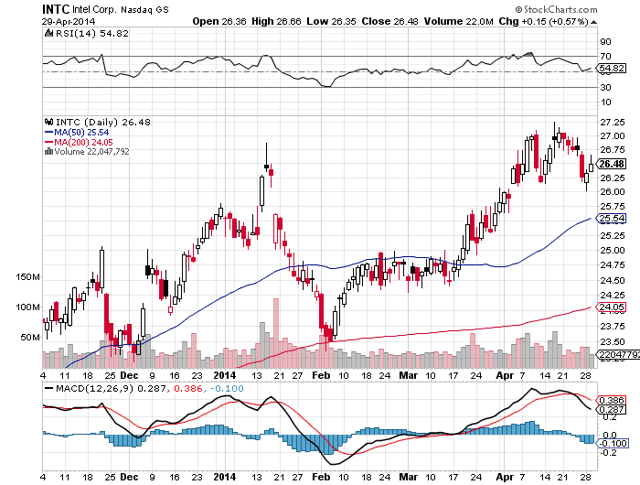 Catalyzed by the apparent slowing of the PC market decline, investors have hopped in behind the giant chipmaker, which has been in a period of transition for the last year or so.
Intel has been clawing to get some traction in tablet devices, while continuing to develop new chipsets, all while keeping its bread and butter in PC sales churning.
For 20 years, Intel has been synonymous with microprocessors all over the world. Rarely is there a computer that we plunk ourselves down in front of that doesn't have an Intel sticker on it. And even in some machines, like Apple (NASDAQ:AAPL) products and tablets, Intel is busy working behind the scenes in your device whether you know it or not.
Intel, for lack of better words, is still everywhere.
Which is what surprised me about a few articles that I read yesterday with regards to a new Google (NASDAQ:GOOG) (NASDAQ:GOOGL) server motherboard that was being touted by Gordon MacKean at Google.
- Google)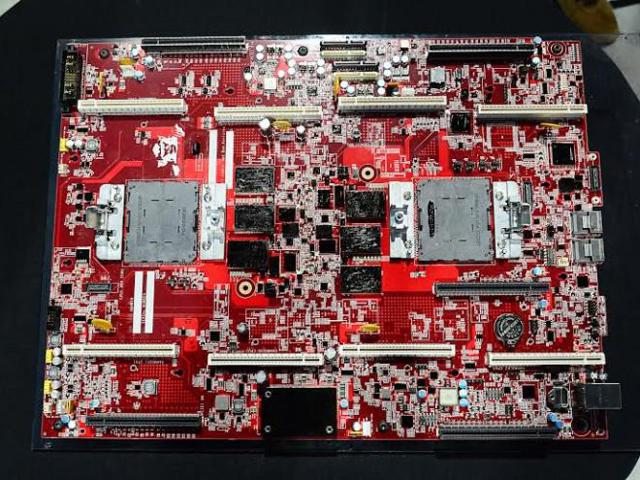 Google is an enormous buyer of Intel products for their hundreds of thousands of servers used in house for search. So, naturally, the company is going to want to experiment with what the most cost-efficient alternatives of powering their machines are going to be. Additionally, by alluding to the fact that they could use other chips, the company likely hopes to spur some competitive pricing. The POWER 8 chip, of course, seemed like the obvious server alternative to start with.
A few articles yesterday seemed to make this out to be a legitimate threat for Intel in the server area. While there is no doubt that the POWER 8 chip is robust in its capabilities, I'm not sure that IBM can string it together to compete with Intel, who has a stronghold on the server business. IBM has fallen off in hardware, and Intel has the advantage of having already infiltrated a good majority of the server market.
In this case, it could be more about convenience for the client, as opposed to which processor is just going to sport more raw power. Additionally, Intel continues to beef up its line of server chips. The E7 Ivy Bridge is a 15-core chip; one that significantly outperforms Intel's Westmere-EX.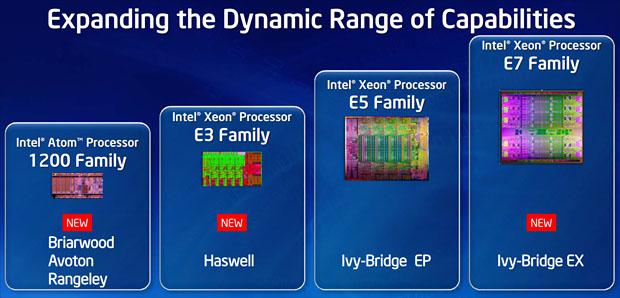 And, in its recent earnings report, Intel confirmed that the "Data Center Group" (made up of servers, networking, etc.) increased sales by 11% to $3.09 billion. So Intel's numbers in server, unlike IBM's in hardware, look to be heading in the right direction.
Of course, there are also some other advantages that people like about ARM/POWER - you can license the designs and basically mess with them to work to your advantage the way you'd like. Intel doesn't offer that - yet.
From a Wired article on the topic:
The difference with ARM and Power is that any outside manufacturers can license the designs and modify them as need be. That's not the case with Intel's x86 architecture. The onus is on Intel to innovate. ARM has always licensed out its architecture, and now IBM has formed a group called OpenPower, where memory makers, graphics chip companies, and other component vendors can come together and help build the kind of systems that the Googles of the world are already clamoring for. "If you look at x86, x86 is not creating this open ecosystem environment to let everybody come in and innovate on their platform," says Brad McCready, an IBM Fellow.
Interestingly enough, however, what Google and others are seeking from looking at alternatives to Intel is competition between the chipmakers. From a client standpoint, they want competition so that prices will fall off a bit. However, competition may not be the worst thing in the world right now for Intel, as it could continue to spur and catalyze innovation for the chipmaker. That, in turn, could actually help Intel increase its lead in the area.
For the time being, however, it doesn't look like POWER 8 is going to be able to make the push to knock the king off of his throne here. Intel's foothold on server continues to be steadfast, and until IBM shows some legitimate hardware strength, and is able to catch Intel in an innovation lull - of which we haven't seen from the company's server chips - Intel doesn't seem to be under any type of threat here.
Best of luck to all investors.
Disclosure: I have no positions in any stocks mentioned, and no plans to initiate any positions within the next 72 hours. I wrote this article myself, and it expresses my own opinions. I am not receiving compensation for it (other than from Seeking Alpha). I have no business relationship with any company whose stock is mentioned in this article.