A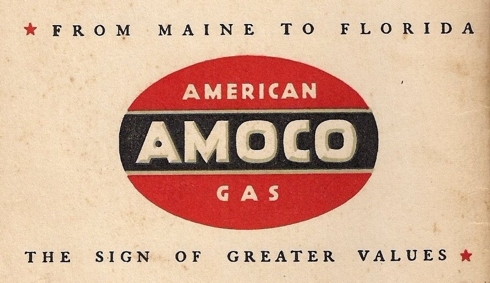 t the end of May, I hypothetically wrote about the possibility of BP reviving the Amoco brand in the U.S. It was one of those "hmmm may be interesting" thoughts.
Right now, the brand Amoco only exists on the pumps at BP stations; of the three types of gas sold at BP stations, premium gas is branded as Amoco Ultimate. Amoco was always known for its high octane fuel, and using the Amoco brand, even in a small way, keeps the trademark alive.
I wrote the piece assuming that the oil would keep seeping out of the well. It hasn't, and now the news stories have turned to finishing up the cleanup. Now that the situation is improving, is the idea (can we call it a "brand Photoshop"?) still needed?
Apparently so. In the last week, the Associated Press has written that stations are divided about the Amoco name, and all manner of dealers are seriously considering it, though some do not want to switch.
In my mind, BP would do well to allow its stations to help make the decision, and not force this decision from the top. BP needs to work with them. If some, in places such as Florida, stations need a new image and some cover, then it would do well to allow them to switch, and use Amoco as a retail brand. What would that hurt?
But to force other stations to switch from BP when they do not want to would add insult to injury. Rebranding a station with new signage is expensive, and when margins are tight, it is a hard sell with franchisees. Frankly, much damage has been done to all the BP brands (Arco, etc), so anything they do can't be seen as a cheap gimmick.
Oil companies these days operate a number of different brand names. Chevron (NYSE:CVX) and Texaco survived their merger, as did Mobil and Exxon (NYSE:XOM). There is much to be gained from a multi-brand strategy. BP would do well to try a number of different approaches worldwide to win back its customers and franchisees.
No one superbrand will work. In Europe, Amoco stands for oil spill too. Remember it was the Amoco Cadiz that ruined the coast of Brittany in 1978.
Disclosure: No positions