By Sumit Roy
Natural gas inventories rose by 82 bcf last week, above expectations.
Natural gas was last trading down by almost 2 percent to $4.73/mmbtu after the Energy Information Administration reported that operators injected 82 billion cubic feet into storage last week, above the 75 bcf that most analysts were expecting.

The latest injection was above last year's build of 43 bcf and above the five-year average build of 53 bcf.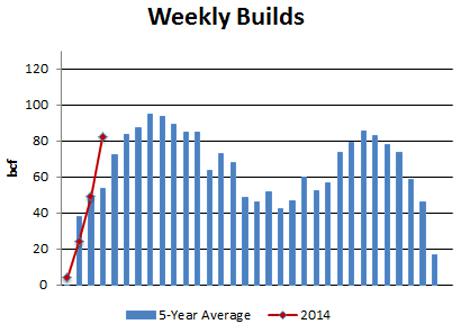 In turn, inventories now stand at 981 bcf, which is 796 bcf below the year-ago level and 974 bcf below the five-year average (calculated using a slightly different methodology than the EIA).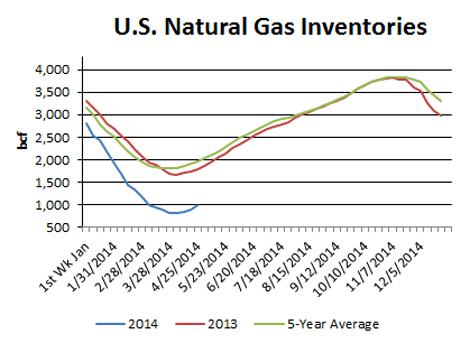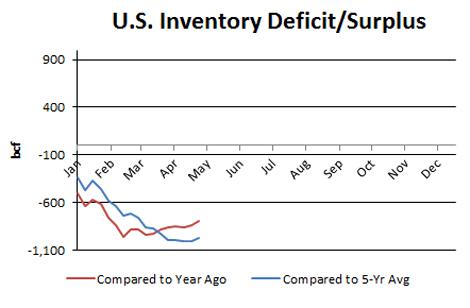 The weather last week was milder than seasonal norms.

According to the Edison Electric Institute, utilities generated 67,430 GWh in the week ending April 26, which was 0.19 percent below the same week a year ago.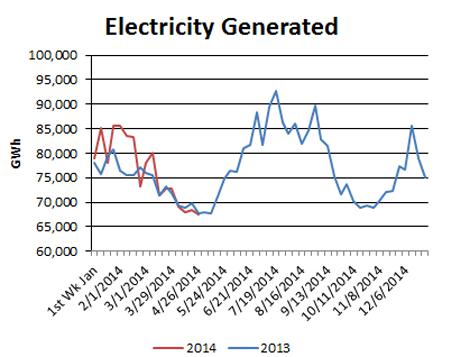 Looking forward, the NOAA's 6- to 10-day outlook calls for split weather across the country.
NOAA 6- TO 10-DAY OUTLOOK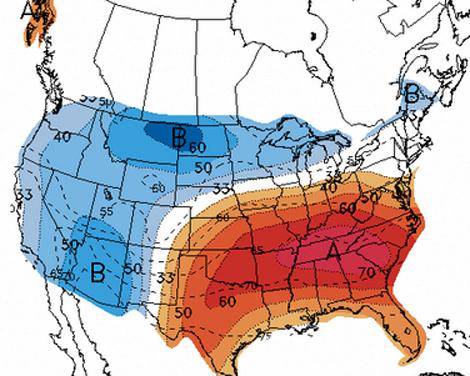 Meanwhile, Baker Hughes (BHI) reported that the number of rigs drilling for natural gas in the U.S. rose by seven to 323 last week.
Natural Gas Rig Count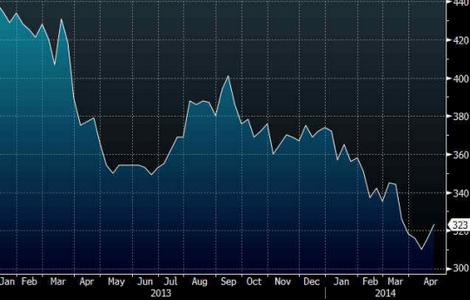 Natural Gas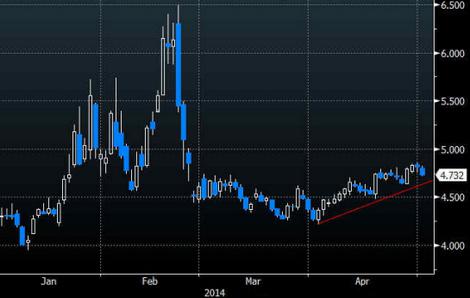 The latest inventory data from the EIA were neutral, as the inventory deficit against the five-year average fell from 1,002 to 974 bcf, and the deficit against last year fell from 835 to 796 bcf.

While last week's 39 bcf decrease in the year-over-year deficit was sizable, we do not foresee another reduction of that magnitude for at least several weeks. Last year, weekly injections in May through the first three weeks of June ranged from 88 to 111 bcf; thus, it will be much harder to make a dent in the inventory deficit.

Then once July and August roll around, summer weather becomes the crucial factor. Hot temperatures will keep pressure on inventories, while cooler temperatures will help storage levels to recover.

All told, this injection season isn't turning out the way that bears had envisioned; the latest supply and demand data from the Energy Information Administration offer some clues as to why. According to the EIA, while U.S. natural gas production was up 2.6 bcf/d from a year ago in February, demand was also up.

Obviously, heating demand spiked on the cold winter temperatures, but more importantly, non-weather-related consumption by industrial users was up 1.3 bcf/d. Presumably, that demand is related to the economic recovery and may eat into any increase in output going forward, making it harder to refill inventories.

Bottom Line: We continue to see upside risks as outweighing downside risks and would be buyers on any notable pullbacks in prices.