US equities traded in negative territory throughout the US session Tuesday, weighed down by weak US consumer spending, housing and factory orders data. With the data feeding concerns about the pace of the US economic recovery and the risk of additional Fed stimulus measures, the US Treasuries rallied and USD remained under pressure.
On the US earnings front, Proctor & Gamble (NYSE:PG) missed and lowered guidance sliding 3.5% on the day – not helping the beleaguered staples space here in Europe; as did Dow Chemical (DOW) (off 10%) on weaker agricultural business. Archer Daniels (NYSE:ADM), Emerson, Coach (COH) and Pfizer (NYSE:PFE) all reported better, though. European market felt pretty rangy until US economic data hit the tape though. But losses were limited as Pfizer rose 5.6 % to lead a rally in health companies after earnings beat estimates, and energy shares gained as oil topped $82 a barrel.
The US data Tuesday disappointed across the board. Factory orders declined 1.2% m/m in June and, with inventories lower than the BEA had assumed in its advance GDP release, 2Q GDP is now tracking a disappointing 1.7% annualized. Similarly, personal income and consumption ended the quarter with flat prints for June, implying weak momentum going into the summer. And, pending homes sales unexpectedly declined -2.6% in June, extending May's tax-distorted 29.9% plunge.
Today, as an appetizer for the key US Non-Farm Payrolls on Friday, we get the private sector ADP Employer Services report at 13.15 BST which may show private payrolls rose by 30,000 in July after increasing by 13,000 in June and by an average 61,000 in the prior two months, according to a Bloomberg survey of economists.
Stockswise, despite impressive numbers from Soc Gen (OTCPK:SCGLY), Lloyds (NYSE:LYG), Standard Chartered (OTCPK:SCBFF) and Henkel (OTCPK:HENKY), stocks are lower as the market has chosen to focus at the off on the less than stellar results from Axa (AXA), UniCredit (UCG), AIB (AIB) and the cautious outlook from UK retailer Next.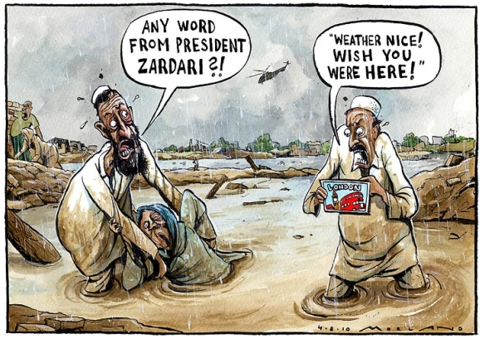 Today's Market Moving Stories
UK house prices rose the most in four months according to the latest data from Halifax. The average cost of a house in the UK rose 0.6% to £168,212 the first positive reading in the index since March. "House prices will be broadly unchanged over 2010 as a whole," Martin Ellis, an economist at Halifax, said in the statement. "Low interest rates and a recovering economy, however, are underpinning demand and continue to support the market." The view is in contrast to many who are expecting a double dip in UK housing in early 2011.
UK: The KPMG/Recruitment and Employment Confederation jobs index showed the rate at which recruiters filled permanent vacancies slowed to a nine-month low of 60.2 in July, while temporary hiring also fell to a nine-month low of 54.3 (a figure above 50 represents expansion). The permanent hire index has been declining since March, when it hit a 13-year high of 65.2.
China: Q3 annual GDP growth will slow to 9.2% from 10.3% in Q2 and 11.9% in Q1 according to the State Information Centre. The centre previously forecast full-year growth of 9.5 percent, which would be close to the average for the past 30 years. In a statement it said "Owing to factors such as inventory restocking coming to an end and the tapering off of the impact of economic stimulus measures, as well as a high base effect, the country's economic growth will continue to slow in the third quarter and inflation expectations weaken."
US: Senior CNBC Economics reporter, Steve Liesman, comments that "markets might be getting ahead of themselves in anticipating some bold new moves from the Federal Reserve." He states that it is debatable whether could be inferred from Ben Bernanke's speech on Monday and he notes a complete absence from the speech of any mention of additional measures.
July Irish Exchequer returns will be announced at close of business today providing a guage on the Government's progress in delivering on the Stability Programme announced in December 2009. Growth forecasts for 2010 have gradually been on the rise with the most recent Irish Central Bank forecast (last weeks quarterly bulletin) now seeing 2010 GDP growth at 0.8%. Revenue receipts year to date are 1.6% behind target based on the June Exchequer return figures and we watch closely to see if July's outturn is in line with expectation (we will be circulating a summary upon release of the figures). Continued delivery on this front as we approach Q4 can only be positive from a bond market perspective.
Bloxham's take on this mornings complicated AIB numbers. This morning's H1 results from AIB reflect the fact that three business units (Poland, the UK and the US) are in a disposal process and are therefore shown as discontinued for disclosure purposes. This coupled with impact of the first tranche of NAMA transfers and several one offs makes for a more complicated read through. Adjusting for these impacts shows a pre NAMA pre exceptional operating income coming in at c €976 million, before adjusting for the impact of the bond exchange program benefit of €372 million, giving an underlying adjusted operating income of €604 million on our calculations, at the lower end of expectations. This is driven primarily by the higher cost of funding, a factor highlighted by the bank in its May IMS (NIM drops to 156 bps from 203 bps in H1 09). Top line operating income comes in at €2 billion, with expenses down 5% at c €1 billion. Bad debt provisions are reported at €2.3 billion overall in the period, split between the NAMA side of the book at €1.2 billion and Non NAMA at €1.1 billion. The NAMA provision is lower than we had expected, but the shortfall can be expected to show in the second half as the remaining tranches move to NAMA. AIB's overall loss before tax is c€1.73 billion, with all divisions showing pre provision profits. The group has also outlined its expectations for bad debt provisions for 2010/11/12 for the post NAMA lending book at €2.9 billion, with the bank booking €1.1 billion of this in H1 2010. The remaining Non NAMA loan losses of €1.8 billion will be spread across the next 2 ½ years. AIB has also disclosed expectations for the business in a normalized 2013 environment; i) Net interest margins of 180 bps with an expected trough in 2011, ii) Loan/Deposit of less than 120%, iii) Cost income ratio of 50% ( compared with 62.7% currently) and iv) equity capital post funding to trough at 8% in 2013. On the capital side, disposal plans for the M&T stake, Bank Zachodni and the UK operations are proceeding as planned according to the group. We expect to hear more on the progress of the sales in the conference call, although while in negotiations and in the midst of bidding processes, it is unclear how much AIB can disclose. Separately, Polish press reports that August 20 has been set as the deadline for final bids for Bank Zachodni.
Company / Equity News
Lloyds (LYG) reported a pre-tax profit for the first six month of EUR1.6bn – almost EUR1bn above market consensus due to significant lower impairment charges (drop from EUR13.4bn in H1 09 to EUR6.56bn in H1 10). A year ago the bank reported a loss of EUR4bn. Following a year with large losses its wholesale business has returned to profitability. Its very good net interest margin of 208bp has also boosted results and even though we expected an improvement based on guidance, this is still an important driver of these good numbers. However, the group's Wealth and International business continues to make losses (pre-tax loss of £1.6bn in H1 2010). Lloyds' CEO confirmed that integration of the businesses (about GBP1bn of the 2011 cost synergy target of GBPbn have already been achieved) and balance sheet reduction (total reduction since acquisition of HBOS has been GBP83bn) are well on track. Core tier ratio rose from 8.1% to is 9.0% over the twelve month period reflecting the ongoing reduction in risk-weighted assets. Cost-income ratio was good at 43.5%. These very good set of results should further boost the positive sentiment. Trends seen are a positive read across for other UK banks as well.
SocGen had another good quarter. Q2 results were EUR 1.084bn, well above market consensus of EUR 690mln. Profit more than tripled compared to last year's Q2 and was even 2% higher than its good Q1 10 numbers. Main drivers were higher revenues and lower risk provisions as well as the revaluation of its own debt contributing EUR254m to its Q2 earnings. Excluding the accounting effects of the own debt revaluation, net income was EUR 918m, still above consensus Net income from its Corporate and Investment Banking division dropped to from EUR510m to EUR10m (but was still above market consensus) as equity revenues more than halved compared to Q1 10. Its Fixed income business was more robust being only 14% below Q1 numbers. SocGen's cost-income ratio dropped from above 74% in H1 09 to just above 60% in H1 2010 but is still relatively high. Tier-1 and core Tier-1 ratio stood at 10.7% and 8.5%, respectively. Overall, a good set of results in this difficult market underlining the turnaround story of the bank. However, one of the few drawbacks for the bank remains its stake Greece's Geniki Bank, which reported a Q2 loss of EUR169m.
Citi (NYSE:C) to put online bank Egg up for sale. Citigroup is preparing to put Egg, its UK online bank, up for sale as part of the US financial group's plan to shed billions of dollars in unwanted assets, according to the FT.
And Liverpool's new sponsor Standard Chartered said Wednesday that its net profit for the first half of the year rose 11% from a year earlier as loan impairment charges fell sharply. Net profit for the six months ended June 30 was $2.1 billion, up from $1.88 billion a year ago, when it booked a $248 million gain from a notes buyback, the Asia-focused bank said in a statement. Pretax profit was $3.12 billion, up from $2.84 billion in 2009, and in line with analysts' expectations. Loan impairment losses across the bank fell to $437 million from $1.09 billion.
But in contrast, AXA , Europe's second-largest insurer by market value, Wednesday reported a 29% slide in first-half net profit, hit by a charge arising from selling part of its U.K. life operations in June. In the six months ended June 30, net profit declined to EUR944 million from EUR1.32 billion in the same period a year earlier, reflecting a EUR1.55 billion exceptional charge related to the U.K. business sale. AXA sold the bulk of its U.K. insurance operations to U.K. consolidation vehicle Resolution Ltd. in June as part of a EUR3.3 billion deal that will give AXA EUR1.75 billion in net cash proceeds the insurer plans to use to strengthen its balance sheet. Revenue increased 1.4% to EUR49.9 billion from the same period a year earlier, beating an average EUR46.66 billion forecast from six analysts polled by Dow Jones Newswires. Analysts had expected net profit for the first half at EUR1.24 billion. AXA's first-half annual premium equivalent, or APE, increased 4% to EUR3.23 billion compared with EUR3.11 billion a year earlier. APE measures new business growth for life insurance by combining the value of payments on new regular premium policies, and 10% of the value of payments made on one-time, single-premium products.
In their H1 trading statement Next indicated sales were running as expected in Retail and strongly ahead in Directory. The statement also indicated that H1 operating profit would be around 15% up on last year but affirmed FY PBT guidance of between GBP535m and GBP560m, implying growth of between 6% and 11%. Next remarked there had been a "noticeable cooling" in retail demand in recent months, prompting the (admittedly typical) cautious H2 outlook. H1 Retail like for like sales fell 1.5% (guidance -2.5% to 0.5%), with H2 guidance being lowered to -4.5% to -1.5%. Conversely H1 Directory sales were up 7.8% against +2% to +5% guidance, with H2 guidance upped to +4% to +8%. Interestingly, Next indicated that Spring 2011 selling prices will have to rise by between 5% and 8% due to higher cotton prices, capacity tightening and a lower dollar (not sure why this raises costs), despite some of these rises being offset by better buying.
Henkel (OTCPK:HENKY) reported very strong Q2 earnings this morning – EBIT up 54.5% to EUR476m (EUR442m expected) – on organic sales growth of 6.8%. On the back of these impressive results, Henkel raised its FY EBIT guidance from up at least 15% to "more than 25%". The relatively cyclical Adhesive Technologies division led the improvement with EBIT more than doubling from EUR114m to EUR255m on a 13.6% organic rise in sales. The other divisions – Laundry & Homecare and Cosmetics/Toiletries – both reported respectable, albeit more modest, rises in EBIT of 11-12%
AT&T (NYSE:T), facing the eventual loss of its U.S. monopoly for the iPhone, debuted a new BlackBerry from Research In Motion Ltd. (RIMM) that will expand the carrier's lineup of smartphones beyond Apple Inc.'s device. The new handset, known as the Torch, has a touch screen and full Qwerty keyboard similar to those on RIM's most popular BlackBerry models, the companies said today. The phone has a new operating system and Web browser, and will start selling Aug. 12 exclusively on AT&T's network for $199.99 with a two-year contract.
BP (NYSE:BP) faces penalties of more than $20bn for the Gulf of Mexico oil spill under the US Clean Water Act if the UK group is found liable for gross negligence, according to the latest estimates of the leak's size. The new estimates of the spill's impact came as BP started its "static kill" plan to plug the well earlier than had been expected because of positive results from tests. BP Will Sell Colombia Assets to Ecopetrol, Talisman — BP Plc, seeking to raise funds to pay compensation for the Gulf of Mexico oil spill, agreed to sell fields in Colombia to Ecopetrol and Talisman Energy Inc. for $1.9 billion in cash. Colombia's state oil company will take 51% of BP's production, exploration and transportation business in the South American country and Canada's Talisman the rest, BP said in a statement. They will pay a $1.25 billion deposit and the remainder on completion. The assets produce the equivalent of about 25,000 barrels of oil and gas a day, BP said. BP Chairman Carl-Henric Svanberg said last week that the company will triple its planned asset sales to as much as $30 billion to meet the cost of the spill.
ArcelorMittal (NYSE:MT), the world's biggest steelmaker, confirmed on Tuesday that it is in talks to purchase iron-ore assets of MMX Mineracao e Metalicos, the mining company owned by Brazilian billionaire Eike Batista. MMX's mine and related assets in Brazil and Chile may be worth as much as 8.03 billion reals ($4.57 billion), estimated Max Bueno, analyst with Spinelli SA, a Sao Paulo-based brokerage.
Bacon lovers in the U.S. are paying record prices during the seasonal summer peak for consumption, and costs may keep rising through August because smaller hog herds led to an unprecedented plunge in meat inventories. Wholesale pork bellies, which are cured and sliced to make bacon, are up 72% in the past year to $1.4308 a pound, the highest price since at least 1998, government data show. Stockpiles in warehouses monitored by the Chicago Mercantile Exchange tumbled 73 percent in the year through July as U.S. hog producers cut their herds to stanch losses in 2008 and 2009. Prices usually climb in August, when tomatoes are ready for harvest in the Midwest and more people eat bacon, lettuce and tomato sandwiches, said Altin Kalo, a commodity analyst for Steiner Consulting Group.
Cathay Pacific Airways. said Wednesday it signed a letter of intent with Airbus to buy 30 A350-900 long-haul aircraft with a total catalog price of US$7.82 billion, as part of the Hong Kong-based airline's expansion plans. The blue-chip airline said the actual acquisition price for the aircraft would be lower than the catalog price. Separately, Cathay Pacific said it plans to exercise purchase rights for an additional six Boeing 777-300 extended range aircraft from Boeing Co. Those aircraft have a catalog price of around US$1.61 billion.
And finally
Where's my F'ing Bailout?-Frank Cozin & the No Xcuse Band
Get bankers out of the hunger casino
Disclosures: None