Not all clouds are white and puffy. Some are harbingers of inclement weather ahead. That is what seems to be in store for Salesforce.com (NYSE:CRM), a function of increased competition from strong and profitable competitors like Microsoft (NASDAQ:MSFT).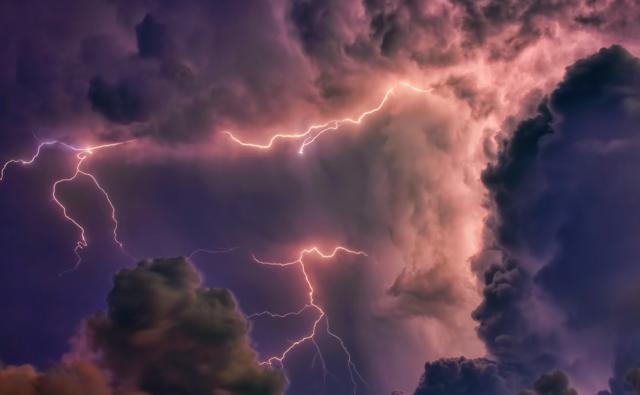 Photo: CaptainKimo.com
After a few spectacular years of stock market appreciation, stocks of cloud companies have been in a free-fall for about three months, and as a group, have lost about half their "value". By "value", I mean their market capitalization, since their intrinsic value is at least debatable.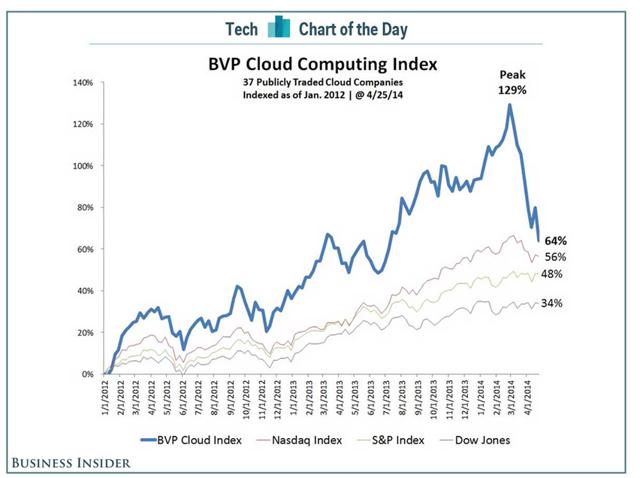 In the case of Salesforce.com, the stock has fallen from a high of about $66 in February to about $52 today, so the stock has held up better than most.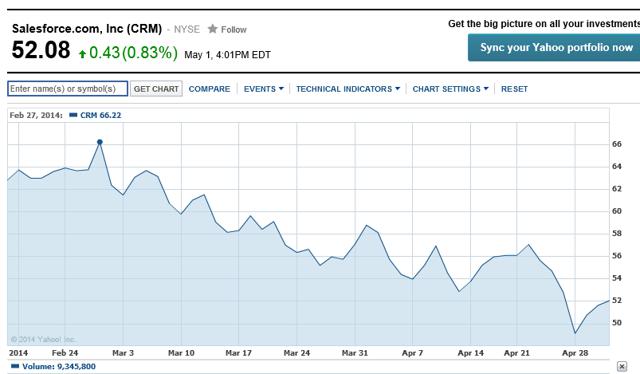 Source: Yahoo.com Finance
Salesforce.com likes to describe itself as the "leader" in SaaS and PaaS services. I notice that many unprofitable companies like Salesforce.com describe themselves as leaders, but I like to think of leaders as leading in some category other than sustained losses. For CRM, those losses may accelerate as its competitors up their game while lowering their prices.
There is no doubt the CRM space is growing quickly, with forecasters like Gartner finding it necessary to increase their forward estimates on a regular basis.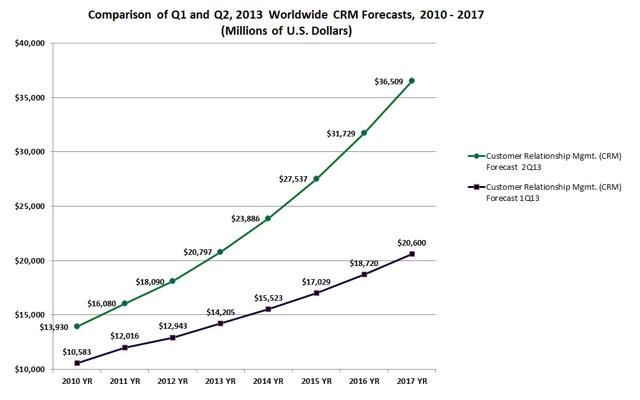 Source: Gartner, as reported by Forbes
Those forecasts remind me of forecasts for data transmission demand by companies like Worldcom a few years ago and DRAM prices in the late 1990s, when memory sold for $50 a megabyte. The forecasters get the units pretty well on the money, but forget about what happens in terms of price for a service that has a very low variable cost.
As pointed out by SA author IAE Research in a recent article, Microsoft has become very aggressive on price for its Dynamics CRM product, which competes head-on with Salesforce.com, offering its service for less than half the cost of Salesforce.com, as shown in this excerpt from the IAE Research article.
The Salesforce.com web site provides its current pricing, which ranges from a low of $25 per user per month to a high of $150 for standard packages, and offers a custom package on a quotation basis.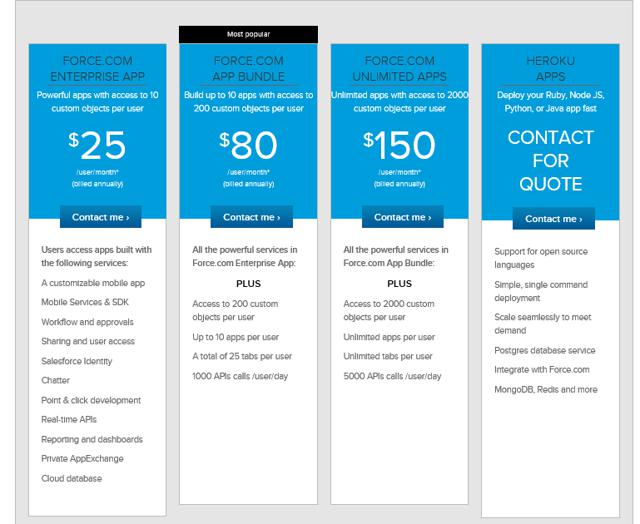 Source: Salesforce.com
Google (GOOG, GOOGL), Amazon.com (NASDAQ:AMZN) and Microsoft all recently made major reductions to their prices for cloud services, and I believe that over time, that kind of price competition will spill over into the CRM marketplace. Salesforce.com stopped releasing statistics on its number of customers a while ago; in the year ended January 31, 2011, the company boasted of 92,300 customers. I presume that number has more than doubled since that time, given that Salesforce.com revenues in 2011 were $1.7 billion, and this year, I can see sales reaching $5 billion. In 2011, Salesforce.com reported in its 10-k that it had 15 million subscribers, which I took to mean individual users, and presumably that number has also grown.
The point is that with millions of users, the monthly average revenue per user is a significant metric, and if it comes under pressure from Microsoft or the other major competitors like Oracle (NYSE:ORCL) or SAP, the impact on CRM is immediate and punishing.
Assuming 15 million users, a $5 per month drop in monthly average revenue per user hacks $900 million out of revenues, with no offsetting reduction in costs. For a company like CRM, which has been incapable of showing any meaningful profit since it was formed, price competition makes it particularly vulnerable. Unlike Salesforce.com, Microsoft, Oracle and SAP are profitable and diversified, and can afford to compete on price.
I am short the name.
Disclosure: I am short CRM. I wrote this article myself, and it expresses my own opinions. I am not receiving compensation for it (other than from Seeking Alpha). I have no business relationship with any company whose stock is mentioned in this article.