The efficient market hypothesis not withstanding, the market and the media that covers it have their ritual yearly debates about seasonal stock market behaviors. These debates that perk up at specific points in the year include the January effect (December and January), the Halloween effect (November to April) and of course the Sell in May phenomenon. As the Google Trends chart below for the query "Sell in May and Go Away" shows, the number of people typing that query into Google spikes every April almost without fail.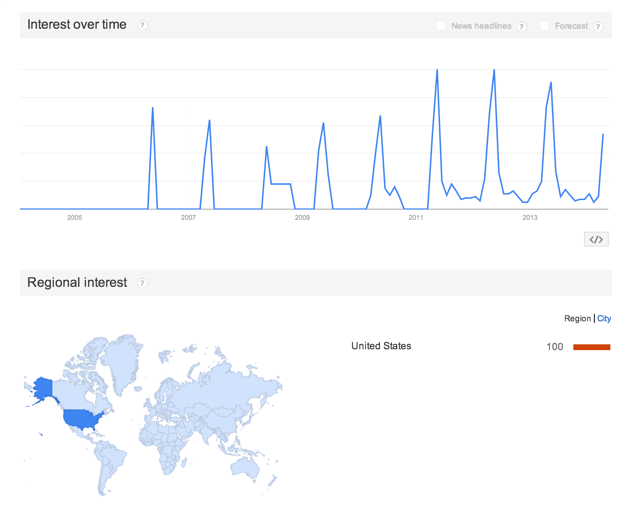 Sell in May (aka Summer Swoon) is a stock investing strategy which suggests that you could reduce the risk of your portfolio without substantially reducing reward, if you were out of the market during the summer months. So is Sell in May an old wives tale or something to worry about (particularly this year)? I offer five viewpoints for supporting the validity of the theory, and one contrarian.
Absolute Returns. The first question on Sell in May is to ask - are the absolute returns for the May-October timeframe are positive or negative? According to Bloomberg's studies over the past 50 years is barely positive. If you're an optimistic person, you will take a positive number (however small) as a reason to be in the market. If you are less optimistic, you would question whether the return is worth the risk.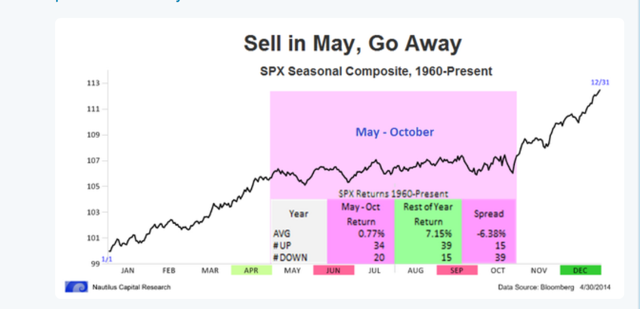 Sector Variation. The next question - is the risk-return a function of your sector choices? The answer according to another Bloomberg study is yes. Much to my chagrin, this study pollutes the theory as it measures the returns from April to October (April being one of the strong months of the year). But it does suggest that a defensive investor (e.g. one invested in utilities) does not face a dramatic seasonal difference of returns and should probably stay the course. An investor in cyclicals or technology should however heed this seasonality.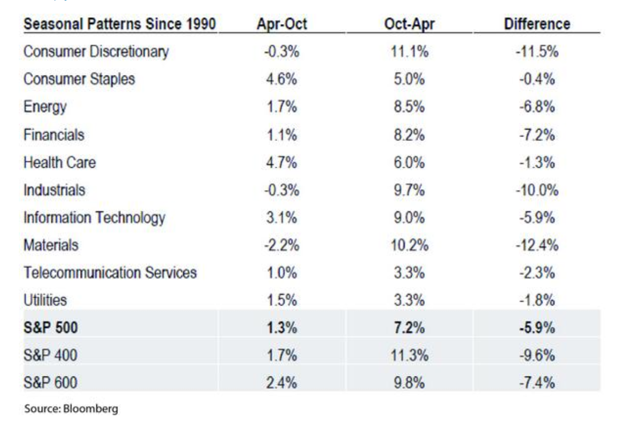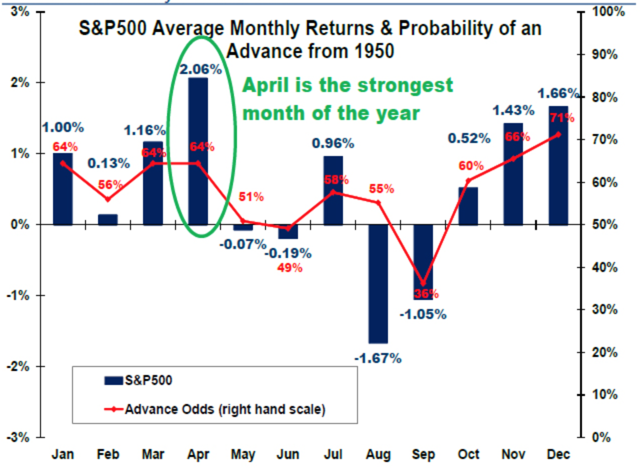 Mid-Term Election Effects. We've talked about seasonality and sectors, but how about 2014 in particular? Is 2014 different than the normal year? The answer is yes, 2014 is negatively differentiated from other years in being a mid-term election year. Mid-term election years have muted total returns and larger than average seasonal variations. Both these are explained by the political uncertainty caused from lack of clarity on the Congressional balance of power.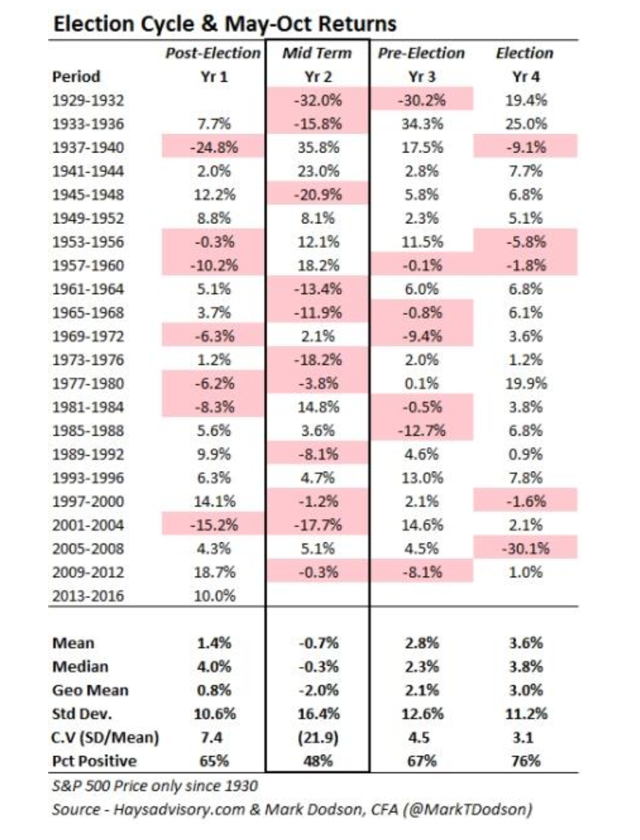 Contrarian. The above viewpoints seem overwhelmingly in favor of staying out of the market in the summer months. However as Peter Lynch once said Behind every stock is an actual company. And behind every company is actual earnings. In the long run, efficient markets will positively support companies with positive earnings momentum. If you take that viewpoint, then the earnings reports from early 2014 suggest that we have a slowly healing economy, and that stock-pickers have less to worry about.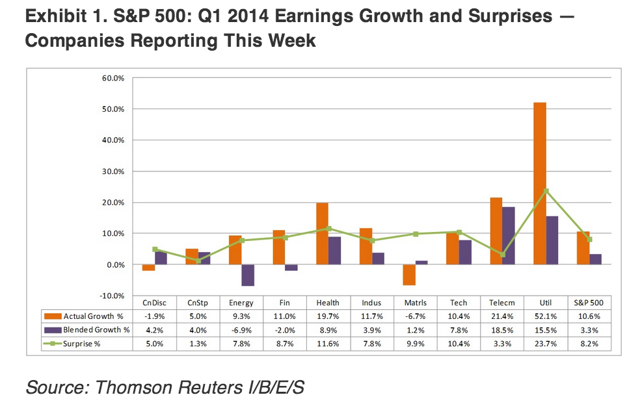 So in conclusion, where do all the pictures above leave us? Well, they suggest that seasonality and its effects are in the eye of the beholder. If you are a broad index investor, you want to take the seasonality seriously, as it does affect the market (negatively) as a whole. If you are a sector ETF investor, seasonality affects you conditionally as a function of the sectors you are in. Generally speaking, those who invest in high Beta sectors (e.g. tech, biotech) have more to worry about. If you are an individual stock picker, the technical behavior of your stocks (e.g. their support and resistance) might be more important than the seasonal ebbs and flows of the market as a whole.
Disclosure: I have no positions in any stocks mentioned, and no plans to initiate any positions within the next 72 hours. I wrote this article myself, and it expresses my own opinions. I am not receiving compensation for it (other than from Seeking Alpha). I have no business relationship with any company whose stock is mentioned in this article.