International Business Machines Corp. (NYSE:IBM) only managed to get an aggregate score of 55% at Alpha Omega Mathematica (AOM). The quantitative scoring system of AOM also only gives IBM a Hold rating. AOM's high math algorithm shows IBM is weighed down by its atrocious Growth Indicators.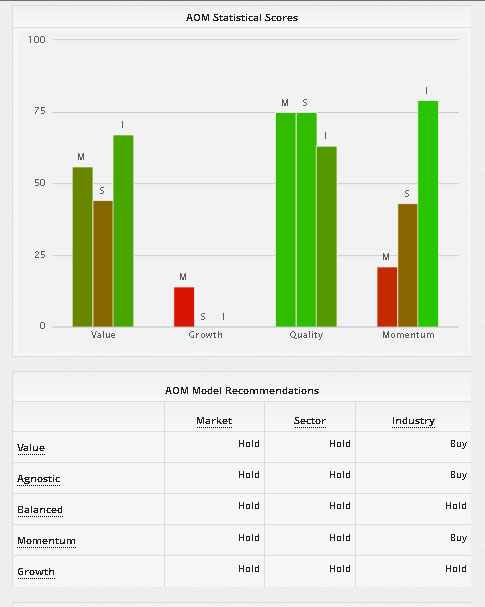 Source: getaom.com
When compared to its Market, Sector, and Industry peers, IBM has excellent scores in Quality Indicators and decent scores in Value. However, Big Blue's Growth Indicators are ugly and Alpha Omega Mathematica's valuation engine got handicapped by IBM's past growth performance.
Source: getaom.com
Big Blue Is A Big Slacker
AOM's stock market-based comparative modeling algorithm really murders IBM when it comes to growth performance. All those red flags above show IBM is indeed a big slacker. In fact, IBM is not even in the top 10 of the list of the best performing Information Technology Services industry.

Source: getaom.com
The stock market still has a no-growth perception for IBM and the stock's 1-year performance when compared to other technology tickers confirms this.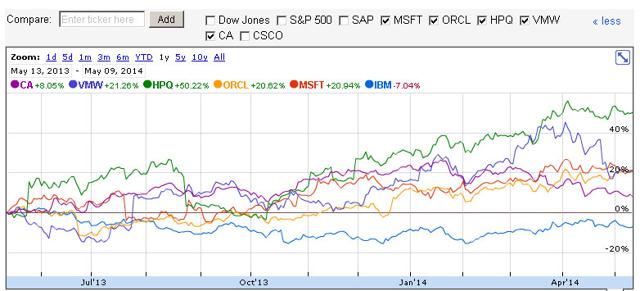 Source: Google Finance
The -7.04% 12-month performance of IBM compels me to believe that it is still a good time to buy it. I know IBM already made some healthy gains since February 3 but my gut feeling tells me that Big Blue deserves more loving from the market. The stock still has some room to go higher.

Source: Google Finance
Inherent High Quality Trait Makes IBM A Buy
IBM's negative growth performance for the last five years has not blinded me to the fact that it is still a profitable high-margin company. Alpha Omega Mathematica's Quality Scoring algorithm agrees with my appraisal. Big Blue enjoys better margins than most of its market, technology sector, and industry peers.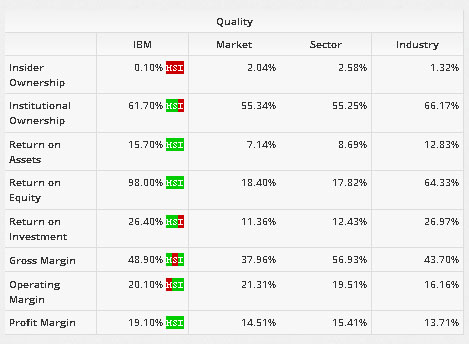 Source: getaom.com
IBM's most attractive quality indicator is its huge advantage on Return on Equity. Big Blue has had this advantage over the last five years too. YCharts confirms this.

A check on Morningstar.com also proves that IBM's high margin and return rates has been consistent for the last decade.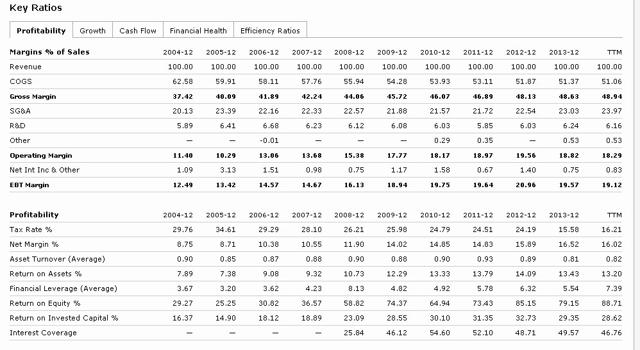 Source: Morningstar.com
IBM does not have the monster cash hoard of Apple (NASDAQ:AAPL) but Big Blue is a very healthy T-Rex dinosaur with appetite for gobbling up new companies.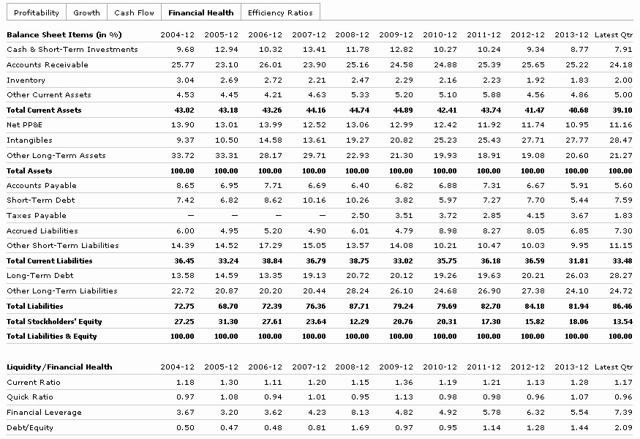 The good quality and consistent high-margin profitability makes IBM already a great buy. I would like to add one more reason - Big Blue is still being underpriced by the market.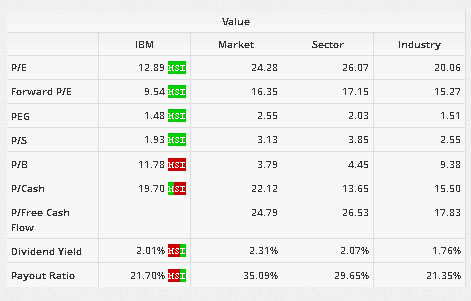 IBM's good value is in plain sight - low trailing and forward P/E ratios. Its PEG and P/S ratios are also better than the market, sector, and industry averages. IBM has a good Dividend Yield. Its EV/Revenue is just 2.29 and its EV/EBITDA is 8.98.
Growth Catalysts
IBM is not a hyper-growth momo ticker. It's a blue chip old dog that learned new tricks which will make it profitable for many more years to come. Alpha Omega Mathematica's algorithm doesn't take into account the newly acquired assets of IBM. Big Blue has made some transformative moves which make it competitive against Oracle (NYSE:ORCL), VMware (NYSE:VMW), and other cloud computing giants.
We only need to look at IBM's recent M&A moves to understand that this company is quickly reinventing itself as a cloud/big data heavyweight champion.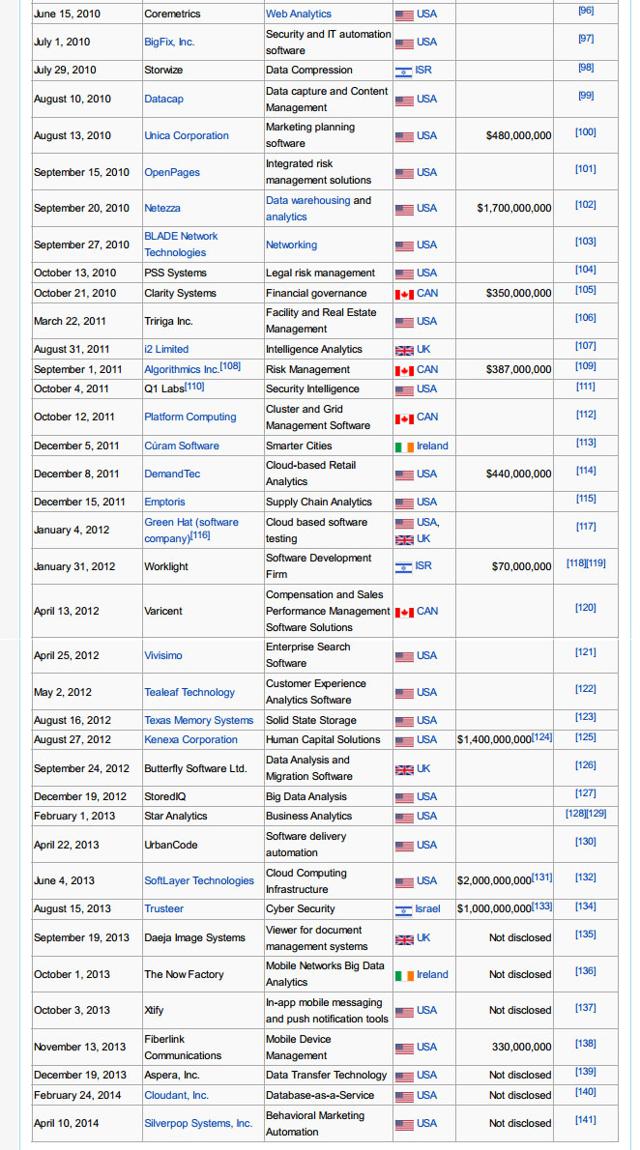 IBM doesn't make smartphones or tablets like Apple but the company's big data and cloud computing subsidiaries will help Big Blue remain relevant. The rapid growth of mobile gadgets and Internet of things products gives derivative benefits to IBM.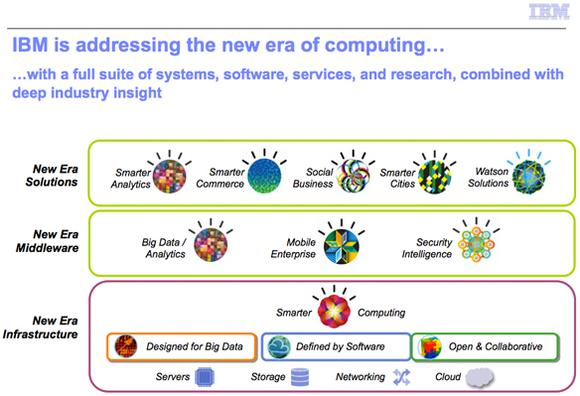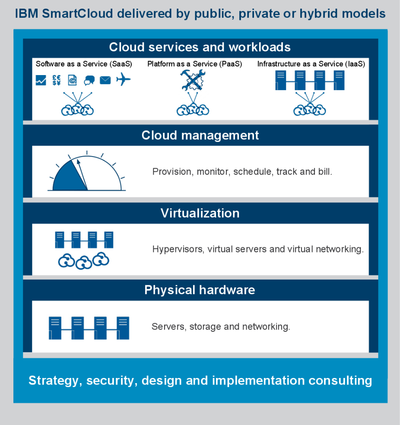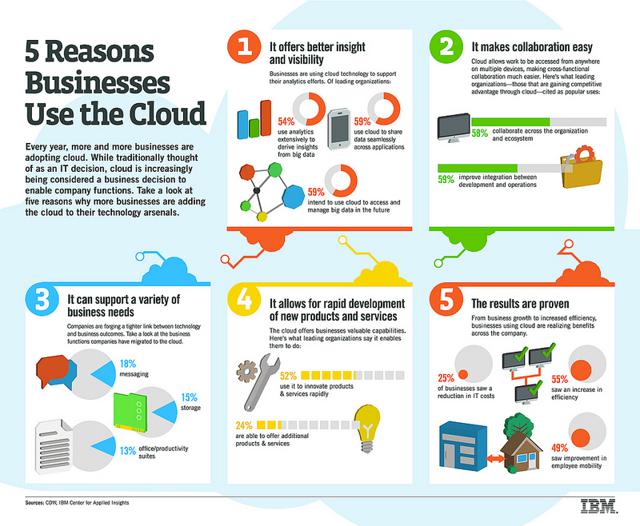 Images Courtesy of IBM
Big Blue is not yet being treated as a cloud computing stock. However, IBM's growth catalysts are its big data and cloud computing services. Big Blue can give Amazon (NASDAQ:AMZN), Google (GOOG, GOOGL), Microsoft (NASDAQ:MSFT), Oracle, and others some serious competition.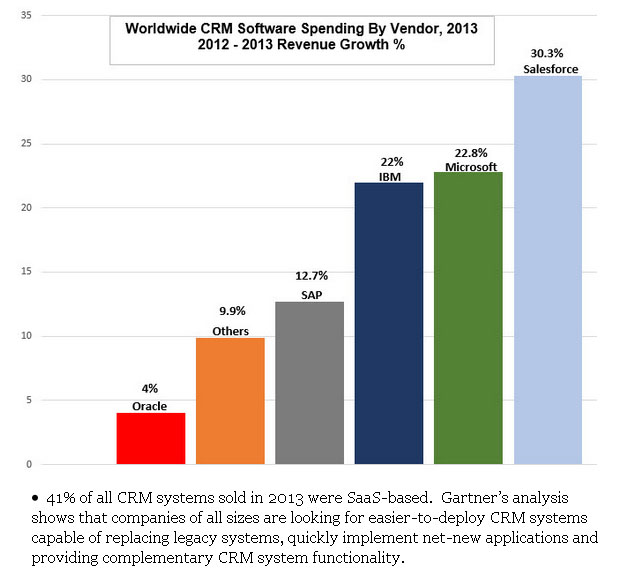 .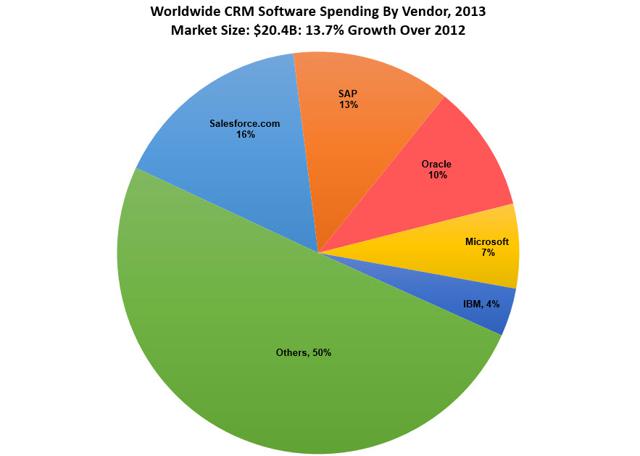 Images Courtesy of Gartner
IBM is also a big player in the IaaS/PaaS industry.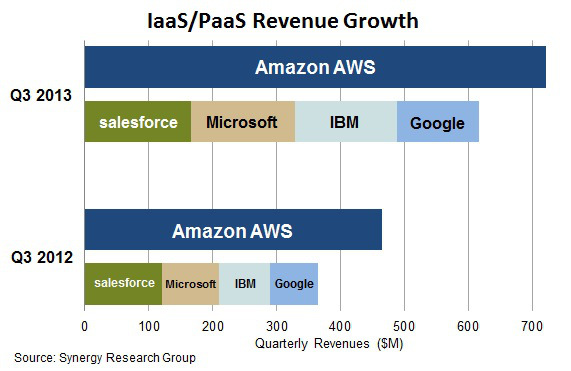 Conclusion:
IBM offers a one-stop-shop for all cloud services. I don't see why Big Blue will continue to languish in its no-growth dilemma. This old dog can still run and take a big bite out of the $250 billion cloud computing pie.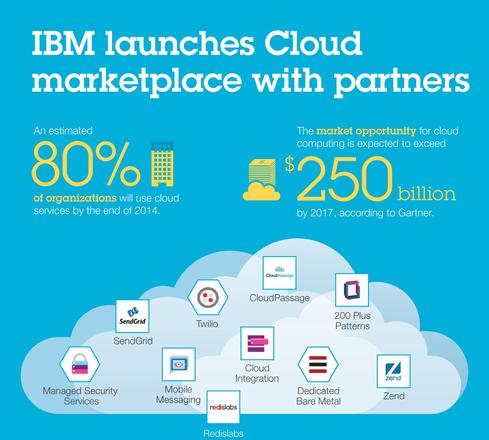 Source: Redislabs
Big Blue's cloud services includes analytics, mobile, computing infrastructure, cloud gaming, startup business hosting, and product development hosting. The cognitive computing power of IBM's Watson also promises more big data services to come.
My bullish call on IBM is supported by BigChart's technical indicators that say IBM is a Buy for the long-term.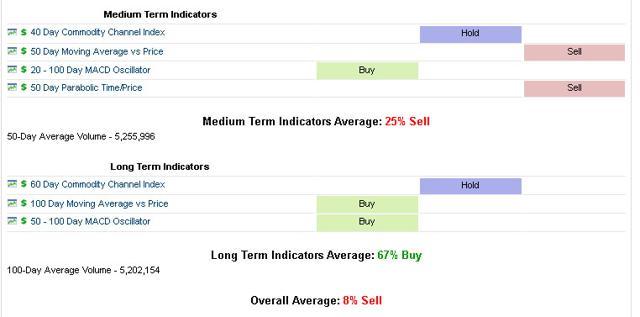 However, Seeking Alpha users should also know that analysts at BarChart agree with Alpha Omega Mathematica's Hold rating for IBM. Please do your own due diligence and bet at your own risk. To me, IBM is bedrock of profitability and stability. Momo stocks are sands, subject to the winds and whim of market speculators.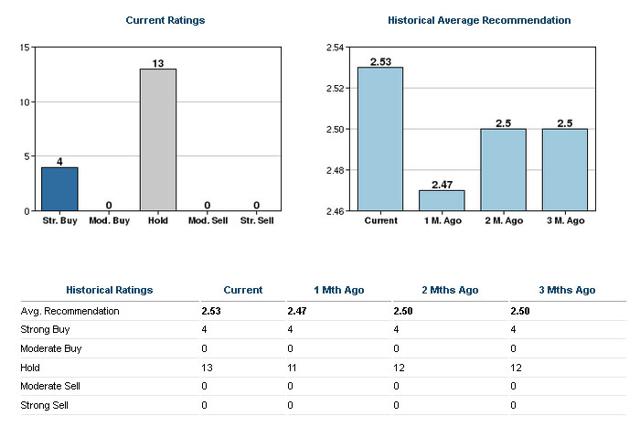 Disclosure: I am long AAPL, GOOG. I wrote this article myself, and it expresses my own opinions. I am not receiving compensation for it (other than from Seeking Alpha). I have no business relationship with any company whose stock is mentioned in this article.