The option speculators who gambled that Alcatel-Lucent (ALU) will deliver better EPS than Wall Street estimates were proven right. ALU did beat the bottom line by .05. Sometimes it pays well for retail investors to pay attention to what the option gamblers are doing.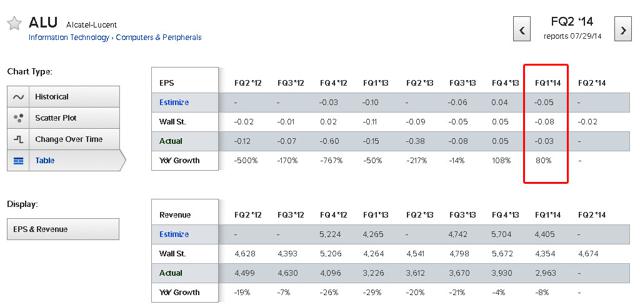 Source: Estimize.com
A good deed gets eventually rewarded, after the post-earnings dip, Alcatel-Lucent was one of yesterday's biggest gainer. The people who whined about the post-earnings drop should now be happy that the market finally recognized Alcatel-Lucent's 80% YoY improvement compared to last year's EPS. Reducing net loss from -0.15 to -0.03 is a job well done for Michel Combes.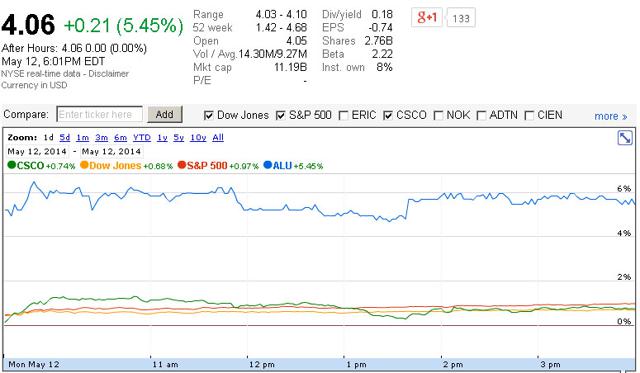 Source: Google Finance
ALU traded as high as 4.10 yesterday. The initial negativity last Friday has turned into optimism on Monday. Alcatel-Lucent is still -13.25% lower than its 52-week high of 4.68, the stock has more room to go higher this week.

Source: Barchart.com
The option bulls know that Alcatel-Lucent gained an average of +6.9% in the subsequent week after earnings report. ALU even delivered a 27.3% increase after an earnings miss last October. Alcatel-Lucent has a Weighted Alpha of +117.10 so retail investors should buy it now because $4.50 is not that far.
Technical Indicators Says ALU is A Buy
BMO Capital reduced its price target of ALU to $5 from $5.50. However, some of BarChart's short and medium technical indicators say ALU is worth a Buy.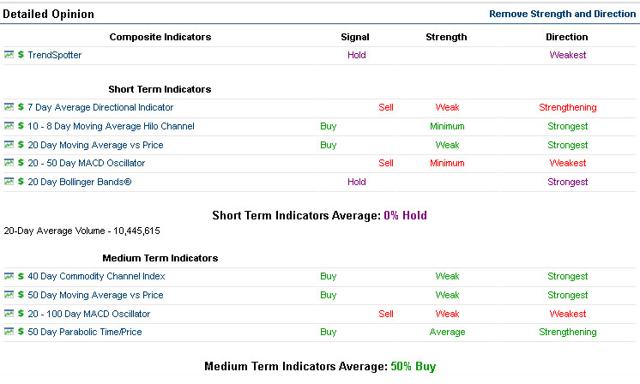 Source: Barchart.com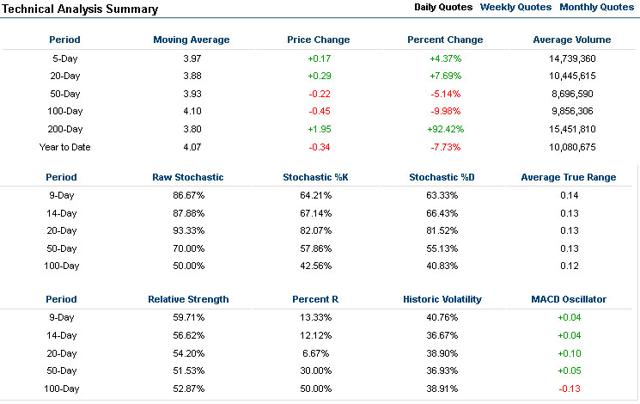 Source: BarChart.com
The technical indicators are also supported by four BarChart's analysts who give ALU a Strong Buy recommendation.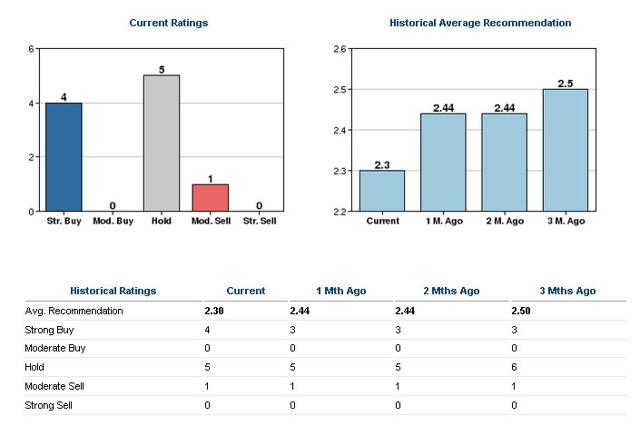 Nine analysts at FT.com are also bullish on Alcatel-Lucent, they gave it a Buy rating.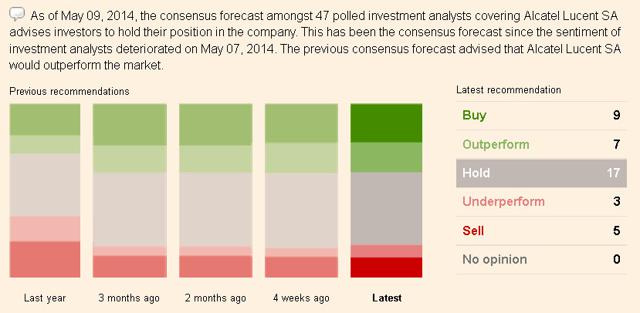 Being audacious while the majority is sitting on the fence can be profitable. The majority Hold attitude over Alcatel-Lucent among retail investors is in great contrast to the option bulls'. Seeking Alpha users who have gambler's blood in their veins should bet on ALU now while many are still being passive.
A check on Finviz shows the analysts' mean target price for ALU is $5.14, higher than BMO Capital's new PT of $5. The SMA20, SMA50, and SMA200 are also in the greens. Positive momentum is on the side of ALU. My near and medium term price target of $4.50 is therefore highly probable.

Conclusion
Alcatel-Lucent's recovery since Michel Combes took over last year is an indicator that the company is on track for a long-term rebound.
ALU's 10-year performance history is not that pretty but 2013 was a pivotal turning point f. I'm highly confident that the The Shift Plan is building a stairway for ALU to climb back to its former 2006 glory.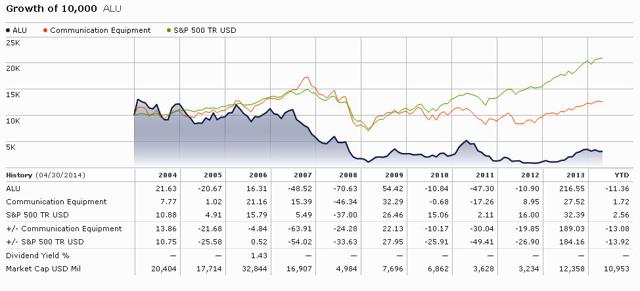 Source: Morningstar.com
The 2006 merger between Alcatel and Lucent is finally paying off. The Bell Labs geniuses helped Alcatel-Lucent become a leader in ultra broadband, 4G LTE, SDN, VDSL2 Vectoring, Fiber Optics, and Small Cell deployment. Alcatel-Lucent is also one of the companies that are part of NTT Docomo's 5G trial runs to provide 10GBs mobile broadband speed by 2020.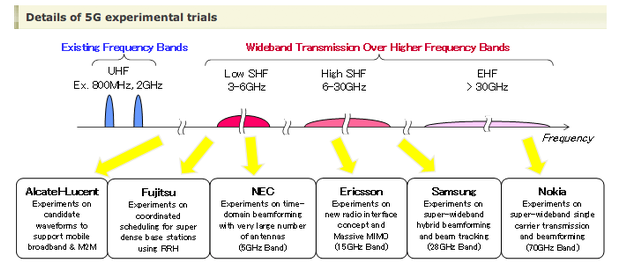 Source: NTT Docomo
NTT Docomo has chosen Alcatel-Lucent to experiment on current frequency bands for 5G implementation for M2M applications and mobile broadband.
Machine to Machine ((M2M)) applications are future growth catalysts for Alcatel-Lucent. The Internet of Things revolution will give rise for smart devices to be able to autonomously talk to each other. NTT Docomo is giving Alcatel-Lucent a key to a future $85.96 billion market.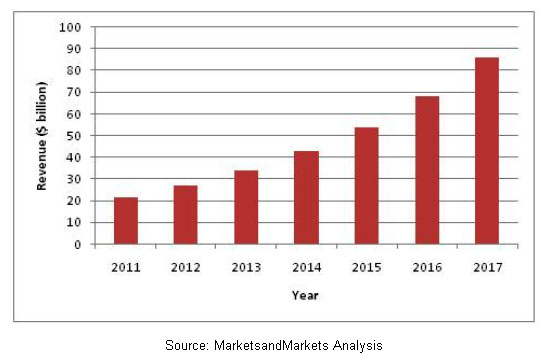 The prediction of Markets and Markets is already big but M2M is still being predicted to grow to a massive $948 billion industry by 2020.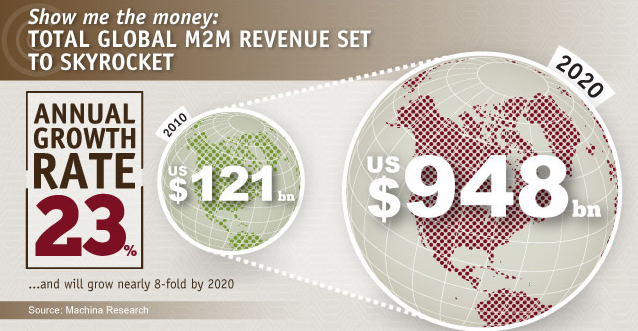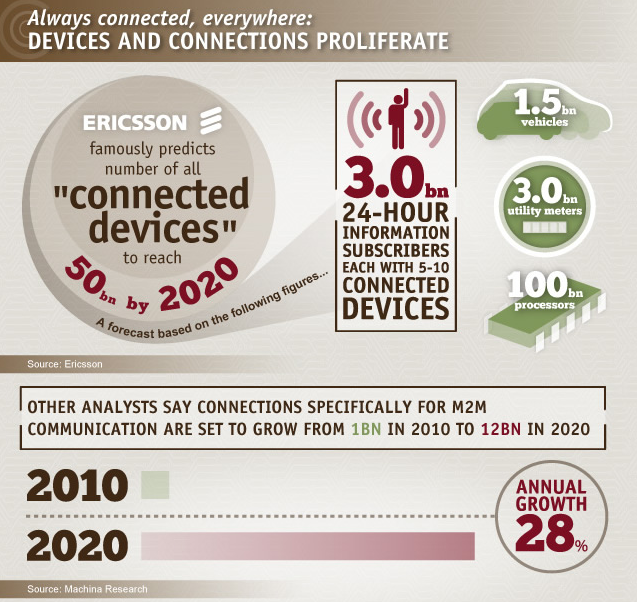 NTT Docomo wants Alcatel-Lucent to build up a 5G infrastructure that will help address the exponential internet bandwidth demand because of M2M. ALU is a buy because I'm sure the Bell Labs scientists and engineers can come up with 5G technologies that will be indispensable for M2M applications.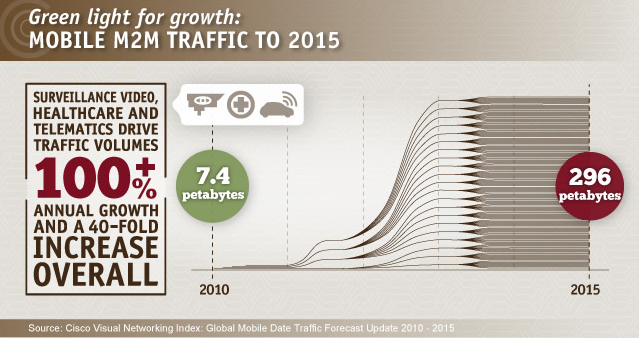 Disclosure: I am long ALU. I wrote this article myself, and it expresses my own opinions. I am not receiving compensation for it (other than from Seeking Alpha). I have no business relationship with any company whose stock is mentioned in this article.