As the market comes to grips with slowing growth and rising risks in China, some risks appear to be growing. But a new macroeconomic pattern presents important upside potential. So in the context of cheap equity valuations, the upside scenario for markets begins to build. Find out why you need to reassess your view on the upside and downside in China.
The Downside - Property, Debt, and Policy
There is no shortage of material on the risks and downside in China; some of it is overblown, and some of it is adroit observation. But the key risk scenario already appears to be underway.
Falling property prices, lower sales volumes, and a stall in housing starts are among the signs pointing to trouble ahead. Indeed if the property market really runs into trouble it will impact on:
Property developers (excess inventories, liquidity issues, lower profits);
Banks (through exposure to developers, asset impairment); and
Local governments (who wont be able to sell as much, or even any property to finance themselves).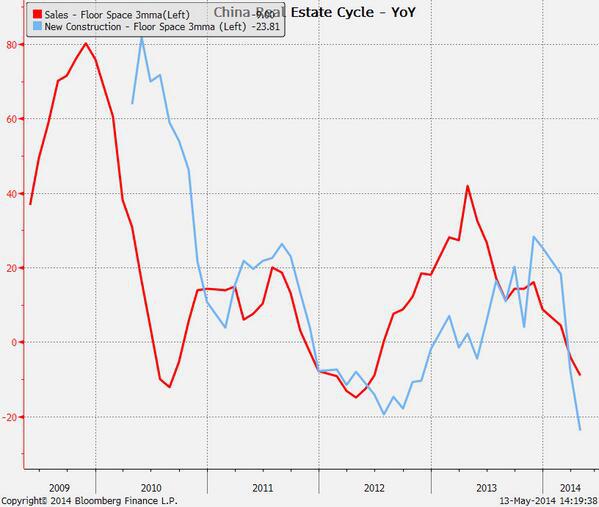 What it won't do, however, is hit the consumer or spiral out of control in the same way that happened in the U.S. The reason is Chinese households hold a lot less debt than U.S. households, generally have a much higher deposit on their properties, and have a save rather than consume mentality.
The Hard Landing - AKA a Policy Mistake
The above scenario has the potential to turn into a hard landing, but a hard landing relies solely on the authorities making a policy mistake. That is, taking too little action too late to fine tune policy in response to changing market and economic conditions.
In fact, as inflation is low and falling (deflation in producer prices), and as the property market cools off, it will no longer be appropriate to run tight, or 'prudent' monetary policy. In fact, prudent monetary policy in a scenario of low and falling inflation and falling property prices will be to ease by cutting interest rates.
The case for an interest rate cut will rise as these conditions persist and worsen. In the event that the People's Bank of China cuts the interest rate, it will have the opportunity to make further steps on interest rate liberalization as it did last time it cut rates. As such, the move would be consistent with the classical counter-cyclical monetary policy modus operandi, and make a nod to reforms.
The Upside - A New Pattern
In recent years, growth has slowed due to lackluster global trade and reform-related regulations and crackdowns. But within the slowdown, a pattern has emerged of downward momentum in the first half of the year, and upward momentum in the second half of the year. This is largely down to the fine-tuning effect.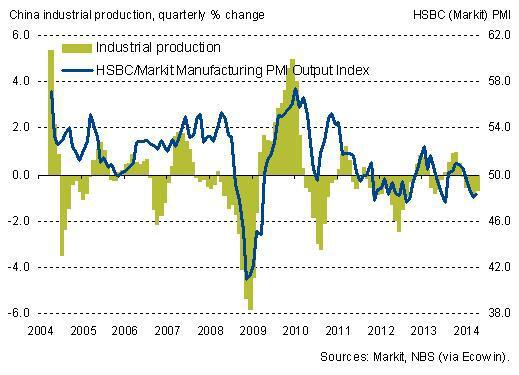 There's no guarantee that this pattern will repeat, but with the slew of fine-tuning stimulus measures, potential monetary easing on the back of a cooling property market, and improving global trade volumes, it could well repeat this year. If it does, it could be a short-term positive for equities. While Chinese stocks are cheap, it is for a reason; the risks are there, but so too may be some rewards.
The question is whether you wait for a better entry point, thinking although equity valuations are cheap, they could get cheaper yet. Or pull the trigger in anticipation of growth-supporting measures and improving exports. Either way, FXI (NYSEARCA:FXI) is the most liquid ETF for getting simple beta, MCHI (NYSEARCA:MCHI) for a broader market exposure, ASHR (NYSEARCA:ASHR) for the A-shares, CHIQ (NYSEARCA:CHIQ) for a new China or consumer focus, or take the bear view with FXP (NYSEARCA:FXP). Comments are welcome.
Disclosure: I have no positions in any stocks mentioned, and no plans to initiate any positions within the next 72 hours. I wrote this article myself, and it expresses my own opinions. I am not receiving compensation for it (other than from Seeking Alpha). I have no business relationship with any company whose stock is mentioned in this article.