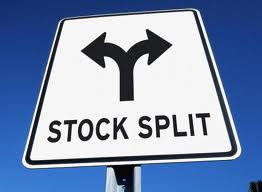 The 'stock split' has both proponents and detractors. Those opposed say that splitting a stock is the ultimate in financial engineering. They cite increased administrative costs and the weakening of the shareholder base.
Companies that are pro splits point to increased liquidity and the creation of an image of a growing company.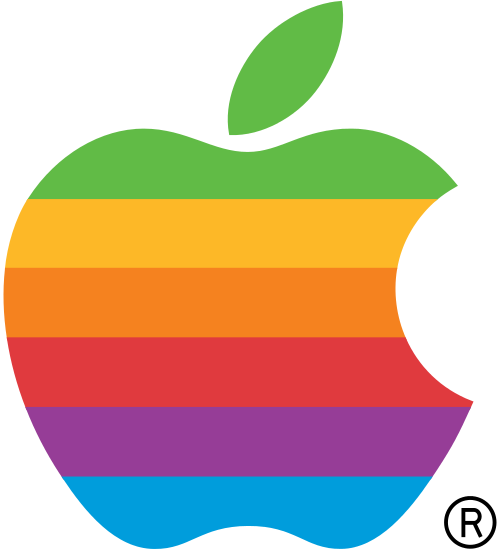 "We want Apple stock to be more accessible to a larger number of investors"-Apple Website
On April 23, Apple (NASDAQ:AAPL) announced it was splitting its stock 7-for-1. The news, along with a dividend raise and buyback acceleration sent shares up a stunning 43 points. The Board increased its share repurchase to $90 billion and approved an increase to the Company's quarterly dividend of approximately 8 percent.
Since the split, sentiment on Apple is quite high. One stock split announcement has turned the talk of possible 400's to thoughts of 700's. But has the all clear been sounded? Could the split be a way to distract the media from concentrating on Apple's slowed organic growth?
The last time Apple spilt its stock it had a different name. Back in February, 2005 Apple Computer split its shares 2-for-1. It was the third split in its history, with the first two coming when the company was nothing at all like the 2014 Apple.
So what can we learn from Apple's 2005 stock split that may give us a trading edge today? And are there other companies that recently split their stocks that can offer insight?
Apple Computer Stock Split 2005
In January, 2005 with Apple's stock trading at $65.46 the company announced it was spitting its stock 2-for-1. Six weeks later the share price had grown to $88.99, a gain of 36%. But when the split took effect 10 days later the stock was lower. Soon after, all its post announcement gains were gone. It took almost half a year for the stock to get back to those February highs.
Google Stock Split 2013/2014
On April 13, 2012 Google's (NASDAQ:GOOG) closing price was $624.60. The stock almost doubled in the year and a half plus between the announcement and the subsequent high before the split took effect. Google traded as high as $1228.88 per share a month before the ex-date. But on the first trading day post-split Google closed lower at $573.39 on its way to a low of $511, or 17% lower than its price two months before. As I write, the shares remain $76 off their pre-split high and $35 shy of Google's first post-split closing price.
MasterCard stock split 2013/2014
MasterCard (NYSE:MA), like Apple today, is a company that was trading at very high share price and decided to do a huge split. On December 10, 2013 MasterCard closed at $763.61. A week before its 10-for-1 split became effective in mid-January; MasterCard hit an all-time high of $847.48, a gain of 11%. But lower prices were ahead. By April 10, MasterCard had drifted to $68.68, a 19% decline. Today MasterCard shares are at $75.02, still below the pre-split price. The entire split induced gain has been erased.
iPhone 6
| | | | | | |
| --- | --- | --- | --- | --- | --- |
| Company Name | Pre Split Announcement Price (adjusted for split) | High before split (adjusted for split) | Price after Split (1st day) | Low subsequent Price | Percentage Decline from High to Low |
| Apple (2005) | $32.73 | $45.44 | $44.86 | $34.90 | 23% |
| Google | $312.30 | $614.44 | $573.39 | $511 | 17% |
| MasterCard | $76.30 | $84.75 | $83.30 | $68.68 | 19% |
Source:Yahoo Finance
If one has several hours to kill he could search for iPhone 6 rumors online. Is there a company in the world where more people are excited about its products? I myself am a longtime Apple customer and fan. The iPhone 6 is set to be released in the fall, though some sites are suggesting August. There is also a 5.5-inch diagonal version of the phone which is expected sometime after that.
So how have iPhone release dates and Apple product releases in general affected the stock? There is a pattern which presents itself more often than not, in which the stock price tops about a week or so before the release date and then declines the following 8 weeks, give or take. Hmm. Sounds like the split playbook. The correction after the release date is often low double digits.
In September, 2013 the iPhone 5S/5C release knocked more than 5% off the shares. Years earlier, anticipation of the iPhone 3GS, iPhone 4 and iPhone 4S moved Apple's stock up ahead of the releases. But those highs were short lived. A case of sell the news.
Of course, there are times when the above scenario doesn't play out. The debut of the original iPhone in 2007 sent the stock up 10% in two days.
Macro
Google and MasterCard have been correcting or basing, which are synonyms for not going up. The Dow and S&P are at all-time highs yet these two recent splitters remain well off their high marks. If the often slow summer/early fall season brings us our first correction in three years, the odds would be high that Apple's stock would not be immune to the decline.
Conclusion
On paper everything looks wonderful for Apple these days. A fresh buyback, a dividend increase, a new product release not far off and a 7-for-1 stock split round the corner. Apple has been here before. And even in the midst of the 2005 bull market the shares stumbled after the froth of the split wore off. Two other wonderful companies, and recent stock splitters, MasterCard and Google, are living proof that what goes up usually comes down. Or at least it slows down. History tells us that while Apple could move higher in the next couple of weeks, investors will likely be able to purchase shares cheaper and possibly much cheaper in the months to come.
Disclosure: I have no positions in any stocks mentioned, and no plans to initiate any positions within the next 72 hours. I wrote this article myself, and it expresses my own opinions. I am not receiving compensation for it (other than from Seeking Alpha). I have no business relationship with any company whose stock is mentioned in this article.
Additional disclosure: I have no position in Apple. I may initiate a bearish options spread with defined risk after the shares have split in early June.