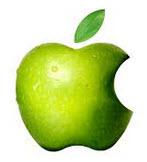 Apple (NASDAQ:AAPL) appears well positioned to provide dividend investors with an opportunity for both capital appreciation and income production. Firstly, according to the rumor mill, Apple is about to embark on one of the most intense product launch cycles in the company's history in the second half of this year. This should augur well for organic growth. Further, if the new products are successful, this will spur free cash flow, increase capital gains and buttress dividend growth. Finally, the company is making intelligent use of capital presently and is attractively priced. Consequently, I submit Apple is a great high dividend yield buying opportunity for savvy investors. In the following sections I will lay out my bull case for Apple.
Apple's rumored product launch blitz
Apple appears to be gearing up for a major marketing blitz. According to the rumor mill, Apple is about to embark on one of the most intense product launch cycles in the company's history in the second half of this year. Nonetheless, it must be noted the veracity of this claim remains to be seen.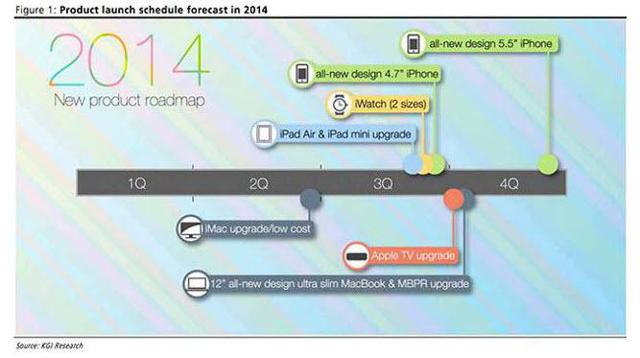 (Graphic provided by Ming-Chi Kuo of KGI Research)
One of the products is supposedly a high-resolution "phablet" type 5.5-inch version of the iPhone 6. An all-new redesigned 4.7-inch model is proposed to be released as well. What's more, Apple has made a series of high-profile marketing hires. These developments coupled with the fact the stock is trading for a significant discount to peers and the industry gets my contrarian investment juices flowing.
Apple's rumored release of two larger display iPhones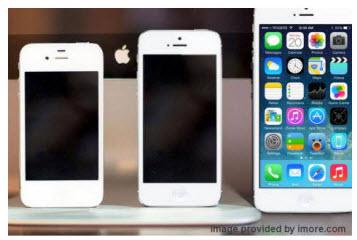 Currently, the iPhone 5s and iPhone 5c have 4-inch displays. This is a big step up from Apple's previous iPhones which had even smaller 3.5-inch displays. Even so, the iPhone 5's 4-inch display is one of the most minuscule smartphone screens available currently.
Rumor has it Apple is about to release two new versions of the iPhone 6 both with larger screens than the current iPhone 5. Ming-Chi Kuo of KGI Securities, and noted foreteller of Apple's future, stated in a freshly released research note,
"Apple will debut an iPhone 6 model with a higher-resolution 5.5-inch display, in addition to a new 4.7-inch size as well. Apple expects to meet pent up consumer demand with the launch of two larger display iPhones this year."
This certainly would be a major leap forward for Apple in more ways than one. As an Apple iPhone 5 user, I can tell you without doubt I would be first in line to upgrade to a new 5.5-inch screen iPhone 6. Reports suggest pent up demand for the 5.5-inch high-end version could be enormous.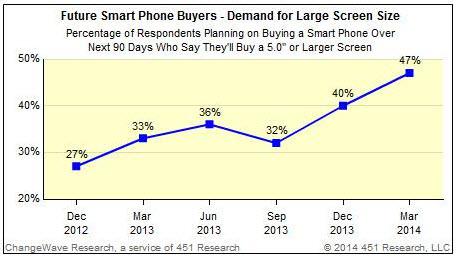 Since the introduction of the larger screen Android phones a few years ago, Apple loyalists have been clamoring for a larger display. Apple may just be ready to meet that demand. This topic has been hotly debated for years. Finally, it would appear Apple may be entering the screen size war.
The hunt for yield intensifies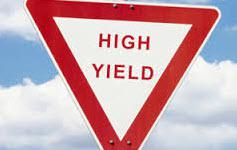 The Fed implemented a zero interest rate policy in conjunction with its quantitative easing policy. This has left baby boomer savers out in the cold and on the hunt for yield. Fixed income instruments such as bonds and CDs have virtually no yield currently. Apple's 2.22% dividend yield, robust share buyback plan and potential for organic growth provides an excellent opportunity for income investors to achieve both capital gains and income production.
The market shift from growth to value has occurred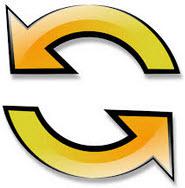 Over the past few weeks I posit a major paradigm shift has occurred which will underpin Apple's stock. The high-flying momentum stocks have been sold off indiscriminately regardless of earnings results. The issue at hand is market participants are no longer satisfied with ephemeral valuation metrics such as number of eyeballs and the like. Investors have come to their senses so to speak and are demanding earnings and income, as they should. Now that the rotation from growth to value has begun, I submit some of that money flow will find its way into Apple's stock.
Apple is trading for a dirt cheap valuation
Many growth investors have gave up on Apple's stock long ago. Unwittingly or not, I submit this has made Apple one of the most undervalued tech stocks in the market today. The stock sports noteworthy upside potential as well. The stock is trading for a forward P/E of 12.35 which is one of the lowest of all the tech stocks. Apple currently trades at a 21% discount to the S&P 500. If the stock were to simply trade on par with the market, this implies a price target of $716. I feel this price target is abundantly reasonable based on the circumstances at hand.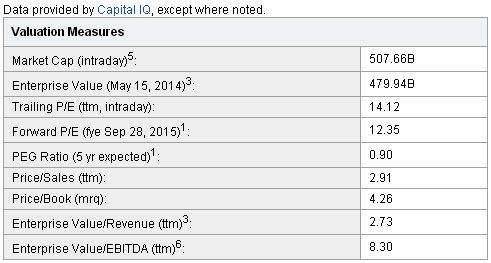 (Table provided by Yahoo.com)
Moreover, the stock sports a PEG ratio of 0.90. The PEG ratio is the key indicator I look at first to determine if a stock is undervalued. The PEG ratio is a broadly-used indicator of a stock's prospective worth. It is preferred by numerous analysts over the price/earnings ratio because it also accounts for growth. Similar to the P/E ratio, a lower PEG means that the stock is undervalued. A PEG of 1 or less is believed to be extremely favorable. As Warren Buffett would say, "Price is what you pay, value is what you get." I submit Apple is one of the best values available in the stock market today.
Technically the stock looks solid
The stock broke out to the upside recently on the news of a stock split and several other positive gleaned from the latest earnings report. You can read the transcript here.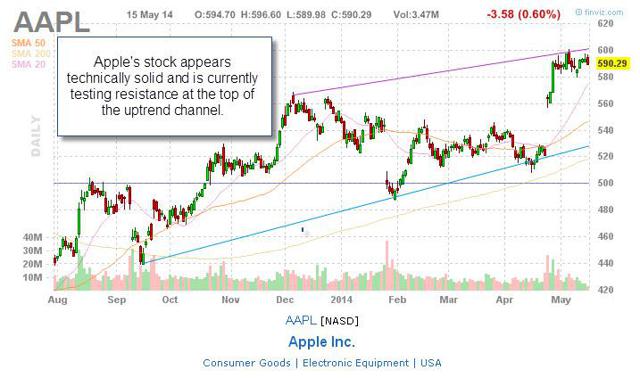 (Chart provided by Finviz.com)
Presently, the stock is under accumulation and consolidating just below the resistance at the top of the uptrend channel.
Downside Risks

Apple's downside risks are many. First, the competitive environment for Apple is vicious. A relentless onslaught of new products and competitors attempt to disrupt the status quo on a daily basis. Furthermore, macroeconomic and geopolitical risks which are out of the company's control could take a turn for the worse at any time. Finally, the market is at all time highs as we enter the summer doldrums.
Conclusion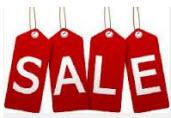 I posit Apple has reached a major inflection point. If Apple is able to execute flawlessly over the next couple of quarters and the new products are received well, I see the stock revisiting the prior all-time high of $700. Moreover, with the Fed keeping interest rates at all-time lows for the foreseeable future, investors are being driven to dividend-paying stocks in a search for yield. On top of that, I submit Apple is vastly undervalued providing an excellent safe haven play in the face of a potential macro market selloff. Moreover, the stock presents an exceptional total return play based on the upcoming product launch cycle.
Final Thought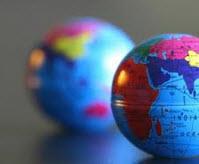 Apple is a dividend-paying stock with the potential for both capital gains and income production, essentially providing the best of both worlds for savvy dividend investors. This combination of capital gains and income production will be necessary to fund the lengthening retirement that comes with a greater life expectancy for investors. Nevertheless, I would layer in to any position over time to reduce risk as more volatility surely lies ahead.
Disclosure: I have no positions in any stocks mentioned, but may initiate a long position in AAPL over the next 72 hours. I wrote this article myself, and it expresses my own opinions. I am not receiving compensation for it (other than from Seeking Alpha). I have no business relationship with any company whose stock is mentioned in this article.