Citigroup (NYSE:C) has been besieged with problems for years. The giant New York-based bank was hard-hit by the subprime mortgage meltdown and the financial crisis. Now, Citigroup's Mexican unit, Banamex, is facing criminal charges over $400 million in alleged fraudulent loans.
Citigroup ("Citi") has fired 11 people involved, including four important managing directors. The firings came after a corporate announcement in February that Citi had discovered possible loan fraud concerning invoices linked to Oceanografia, a contracting firm that does business with Mexico's national oil company, Pemex.
The invoices were alleged forgeries that contained fake signatures. The documents "looked like they had been done on Microsoft Word," said a person who had attended meetings between Banamex and Pemex, according to The Wall Street Journal. In February, Oceanografia's chief executive was put under house arrest while the Mexican government investigated the company. The U.S. Securities and Exchange Commission and the Department of Justice are probing the matter.
Too Big to Manage?
The most global of the Wall Street banks, Citi is vulnerable to operational challenges and international intrigue, due to a banking network that spans over 100 countries on multiple continents.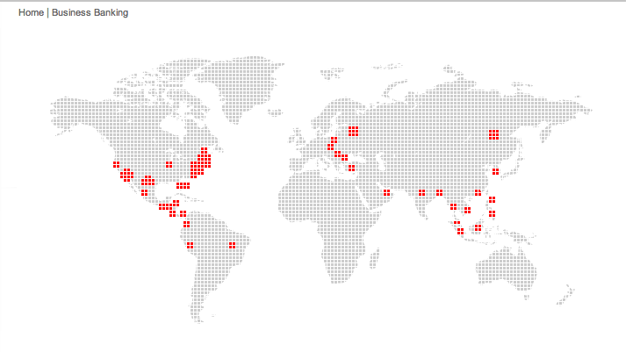 (online.citibank.com/US/JRS/pands/detail....)
While emerging economies, such as Mexico, have attractive growth prospects, these markets pose additional risk, including operational and political risk. With approximately 250,000 employees stationed around the world, it is questionable whether Citi's CEO can manage such a far-flung operation successfully.
A breakup of Citi, which was assembled in the heyday of banking deregulation: the 1990s, may be necessary. During that time, Washington policymakers passed legislation overturning the Glass-Steagall Act. Enacted in the aftermath of the Great Depression, Glass-Steagall had prevented commercial banks, investment banks, and insurance companies from combining into the megabanks of today. Citigroup is the third-largest U.S. bank by assets, based on data from the Federal Financial Institutions Examination Council.
Earnings Cut for a Stressed-Out Bank - Investors Beware
Citi has been forced to cut its 2013 earnings by $235 million. During the past ten years, Citi's stock price has declined by about 90 percent.
Adding to its woes, Citi failed a stress test administered by the Federal Reserve in March. In this connection, the Fed denied Citi's request to return additional capital to investors. Citi's grade was the second "F" in three years received under the stress-test system. See our previous article, with additional information about the stress test here.
The Fed's decision was based in part on concerns about Citi's controls over its sprawling international operations. The Fed was also concerned about Citi's capacity to measure revenue and losses during a financial crisis.
While cleaning house and firing people could help the situation at Citi, we are negative on the bank's prospects and believe that investors should consider selling this stock.
It will not be easy to turn things around. Changing the corporate culture at such a large financial institution could take years. The recent scandal in Mexico is further evidence that Citi is likely to keep struggling.
Readers wishing to join the discussion on Citigroup and other megabanks should click the +Follow button above the title of this article.
Disclosure: I have no positions in any stocks mentioned, and no plans to initiate any positions within the next 72 hours. I wrote this article myself, and it expresses my own opinions. I am not receiving compensation for it (other than from Seeking Alpha). I have no business relationship with any company whose stock is mentioned in this article.