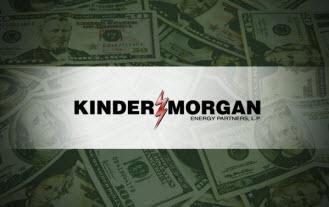 The Kinder Morgan family of companies and the North American unconventional tight rock and shale play revolution are both immensely vast and intricately complex in nature. So much so, I will spend a few moments providing an overview of the current state of affairs of the US oil and gas renaissance and the relationship between Kinder Morgan's separate entities before I delve into the discussion of potential catalysts, downside risks, and lay out my bull case.
The Kinder Morgan Family of companies
The nature of the Kinder Morgan family of companies is intricate and complex. Kinder Morgan, Inc. (NYSE:KMI) owns the general partner interest of Kinder Morgan Energy Partners, L.P. (NYSE:KMP) and El Paso Pipeline Partners, L.P. (NYSE:EPB), along with limited partner interests in KMP, Kinder Morgan Management, LLC (NYSE:KMR) and EPB. For the purpose of this article we will focus on an investment in KMI, the general partnership.
Kinder Morgan's role in the North American unconventional tight rock and shale play boom
The combined group of Kinder Morgan entities is the single largest energy infrastructure player in North America. For the most part, Kinder Morgan operates like a giant toll road and receives a fee for the company's services. This significantly reduces commodity price risk. Kinder Morgan's customers include major oil companies, energy producers and shippers. The combined group of companies is only rivaled in size by Exxon (NYSE:XOM) and Chevron (NYSE:CVX).
The current US oil and gas renaissance augurs well for Kinder based on the unquenchable demand for new midstream infrastructure. This demand is derived from the development of new technologies able to detect and unlock the previously inaccessible petrochemical gas and liquids locked within the abundant North American tight rock and shale plays. The number and size of new unconventional tight rock and shale plays has risen dramatically the last few years as more effective technologies and techniques for finding and extracting these precious commodities have come to fruition for upstream players. Below is Current Map of North American tight rock and shale plays.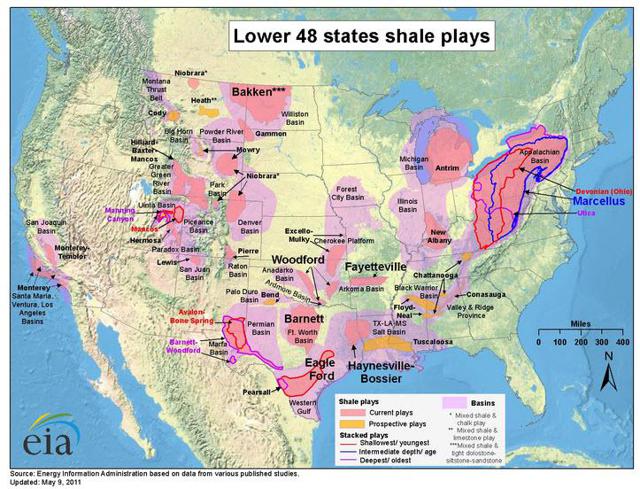 The unbridled pace of the discovery of these finds has fashioned a voracious demand for new midstream energy infrastructure to gather, transport and store the abundant production. Kinder Morgan investors should benefit greatly from these developments for many years to come.
An overview of Kinder Morgan's assets and midstream infrastructure
Kinder Morgan is the largest midstream and the third largest energy company in North America with a combined enterprise value of approximately $100 billion. The company owns an interest in or operates approximately 80,000 miles of pipelines and 180 terminals. The pipelines transport natural gas, gasoline, crude oil, CO2 and other products, and the terminals store petroleum products and chemicals and handle such products as ethanol, coal, petroleum coke and steel.
Kinder's current North American midstream infrastructure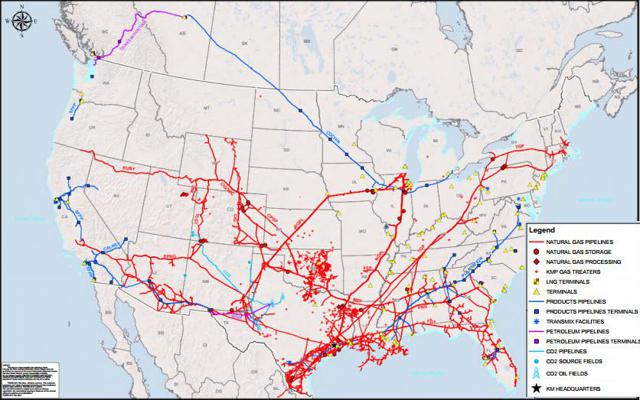 (Source: KinderMorgan.com)
The company's strategy is to expand, build and acquire primarily fee-based energy infrastructure in growing markets. These assets typically generate substantial stable cash flow and have minimal exposure to commodity price volatility. Now that we have covered the big picture, let's drill down and examine the positive catalysts and potential downsides of putting your hard earned money to work in KMI, the general partner.
Deconstructing the positives
The following is an analysis of what I see as current positive catalysts and future developments for the company.
A high yield play on the booming US oil and gas industry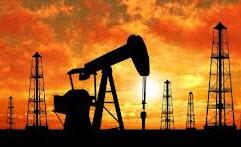 KMI offers a 5% yielding, reasonably safe opportunity to partake in the flourishing U.S. energy boon. KMP distribution per unit has grown at a 13% annualized rate since 1997 and has a consistent record of meeting or beating annual distribution targets for many years. The projected organic growth augurs well for increased distributable cash flow, underpins dividend growth, and provides the opportunity for substantial share price upside.
Executive management has skin in the game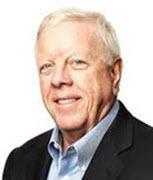 Kinder Morgan's watchwords are "Run by shareholders, for shareholders." CEO Richard Kinder recently disclosed a new purchase of 100,000 shares of KMI for $3.2 million. His share count should now be somewhere in the vicinity of a quarter billion shares of KMI. The stake is valued at nearly $8 billion. Kinder owns nearly 25% of KMI. I have not encountered a company yet where the chairman's ownership interest of a company was this large. You need look no further for an excellent example of putting your money where your mouth is. Management's and shareholders' interests are unquestionably aligned, of this I have no doubt.
Time-honored distributable cash flow with solid growth potential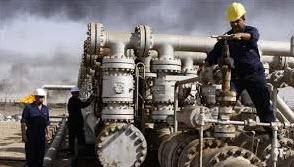 Kinder Morgan's fee-based cash flows are derived from a diversified set of assets. The cash flow has been unwavering for decades. Furthermore, dividends are projected to grow at a solid 8 to 10% clip per annum. Kinder currently has a backlog of $14 billion in new infrastructure expansion projects scheduled to be completed within the next five years. This considerable level of expansion of capital expenditure should provide a significant opportunity for organic growth.
Attractively valued contrarian buying opportunity
Kinder's recent results have been off the charts. In 2013 alone KMI experienced a nearly 600% increase in net income. Concurrently, KMP's profits increased close to 100%. Nonetheless, KMI shares have plunged approximately 12% over in the last 52 weeks. These types of contrarian buying opportunities get my blood flowing.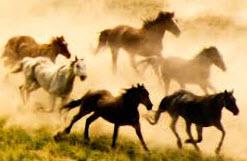 A contrarian is one who attempts to profit by investing in a manner that differs from the crowd, when the crowd appears to be wrong. A contrarian believes that a certain herd mentality exists among investors which leads to exploitable mis-pricings in stocks. Widespread pessimism about Kinder Morgan's prospects has driven the price so low that it overstates the midstream juggernaut's risks, and understates the prospects for organic growth and continued profitability. Identifying and purchasing distressed stocks such as KMI can lead to above-average gains. I believe KMI is currently vastly undervalued on an absolute, relative and historical basis. This presents an obvious buying opportunity in my opinion.
Superior results-oriented leadership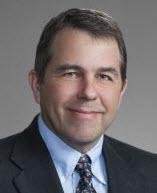 Steven J. Kean is the President, Chief Operating Officer and a member of the Office of the Chairman of Kinder Morgan. Kean is responsible for executing the company's vision, strategy and allocating capital to Kinder Morgan business units in a disciplined manner. On Kean's watch the company has delivered solid results from pipeline, crude-by-rail, and coal export units. Moreover, Kean has done an exemplary job of extracting value from the company's extensive network of pipes, rail terminals, export facilities and ships used to shuttle energy around the U.S. and Canada. Further, let's not forget the $14 billion worth of projects in development Kean has corralled. The numbers do not lie. Kinder Morgan has distributed more than $4 billion to shareholders in 2013 under Kean's watch.
An unstoppable midstream profit juggernaut
Kinder knocked the ball out of the park again in the first quarter of 2014. The company reported earnings from continuing operations of 73 cents per limited partner unit. The quarterly results were 10.6% higher year-over-year. Revenues increased 37.2% to $3,652 million year-over-year as well. The strong performance was due to higher volumes in its interstate pipeline network. I'm sure I could go on about the positives regarding Kinder Morgan for another few hours, but I will leave that for another article. Suffice it to say, I wouldn't advise stepping in front of this freight train. Nonetheless, there are pros and cons to every situation. In order to present a balanced analysis, we will now assess the negatives and potential downside risks.
Downside Risks
Comparisons are tough and getting tougher
Kinder Morgan's stellar performance over the past two decades of delivering 13% annualized distributable cash per unit growth has set an extremely high bar. This fact makes future comparisons that much harder. Think of a high jump contest as an analogy. The company is going to have to bend over backwards to continue to beat expectations and comparisons. This circumstance has made the margin of safety regarding any hiccup in cash flow razor thin. A pipeline leak or a project being delayed for some reason could have massive repercussions.
Partnership structure is purportedly unfair
The complex, and as some describe, unfair nature of the partnership between the individual entities has come into question. Recently, KMP investor Jon Slotoroff initiated a class action suit against Kinder Morgan. The underlying argument in the suit is that KMI, as general partner, allocated too little of KMP's capital spending to maintenance capital which reduces distributable cash flow, and too much to expansion capital, which typically is funded through equity issuance and debt. As a result, KMI set distribution rates to KMP unit holders too high and earned billions in incentive distribution rights for itself. Also, the equity and debt issues unfairly burdens and dilutes the holdings of KMP limited partner investors. The lawsuit arguments focus on the years 2010 through 2012.
Uncertainty and lack of predictability exist
Kinder Morgan's distributable cash flow may be impacted by the uneven and sporadic nature of US oil production. Some pipelines may have diminishing throughput, thereby reduced profitability. Even so, these pipelines may actually require increased sustaining capital for maintenance. At the same time, the company must take on new debt or issue equity to raise the necessary expansion capital to fund new projects. According to oil and gas industry expert Charles W. Peterson ll who I interviewed this weekend,
"Every unconventional tight rock or shale play will have sweet spots where ultimate recoveries are much more predictable. Nevertheless, a significant amount of uncertainty in ultimate per well recoveries and sustainable daily flow rates still exists, as these areas are often not fully defined. This fact makes it more challenging for midstream player's long term decision making regarding capital expenditures." Peterson ll went on to say, "On top of this, not all upstream operator's skills, capabilities and techniques for recovery are created equal. These factors can complicate the challenge for midstream operators capital allocation plans."
The export ban and municipal resistance to midstream operations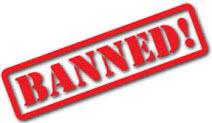 If the government doesn't move to relax federal laws banning crude oil exports, the price of oil may fall causing a glut. Some wells may be shut in based on the fact they are no longer profitable, thereby reducing throughput and profits for midstream operators. Furthermore, the ever present "not in my backyard" municipalities may delay pipeline projects or require additional funds be set aside for potential accidents. This could reduce available distributable cash flow as well.
The Bottom Line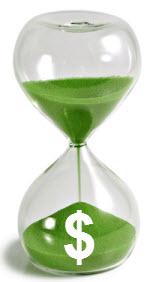 Time is the ultimate arbiter of truth. Rich Kinder and The Kinder Morgan Family of Companies have come through for nearly two decades without issue. Kinder Morgan has delivered consistent annualized distribution growth for nearly 20 years. Moreover, Rich Kinder has plenty of skin in the game and just bought another chuck of shares. Finally, the company has the potential for remarkable organic growth due to a profound revitalization of North American oil and gas production. This fact is evidenced by the $14 billion backlog of future projects due to be implemented within the next five years. Moreover, the organic growth will provide dividend investors with an opportunity for both capital appreciation and income production. Regarding the lawsuit, I don't see much downside risk at this point. The suit is related to only a couple of years and Kinder has been doing business the same way for two decades. This mitigates the legal risk of the lawsuit in my eyes. On top of all this, market participants are presently rotating out of high flying momentum plays and into solid companies with proven earnings and growth such as KMI. Need I say more? Here is my final thought.
Final Thought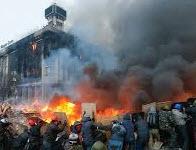 Eastern European countries are essentially being held hostage by Russia due to their dependence on Russian natural gas. This has opened many American's eyes to the fact we need to be energy self-sufficient. In fact, it was recently reported in the Wall Street Journal, top Obama administration officials are considering relaxing federal laws banning crude oil exports. U.S. Energy Secretary Ernest Moniz said Tuesday:
"The nature of the oil we're producing may not be well-matched to our current refinery capacity. This may warrant re-examining a nearly 40-year-old law that bans exports of most crude."
Taking all these facts into consideration, I surmise the positives far outweigh the negatives presently. The risk/reward equation appears highly favorable, Kinder Morgan is screaming buy in my book.
Disclosure: I have no positions in any stocks mentioned, and no plans to initiate any positions within the next 72 hours. I wrote this article myself, and it expresses my own opinions. I am not receiving compensation for it (other than from Seeking Alpha). I have no business relationship with any company whose stock is mentioned in this article.