Chile's economy expanded more than 6% in the second quarter, blowing out all other emerging markets. Its ETF (BATS:ECH) has handily reflected the strides Chile's economy has made since a devastating earthquake in February.
The Latin American country's stock market has skyrocketed 6.5% for the second quarter, making Chile one of the best-performing markets this year, Randy Woods for Bloomberg News reports.

The large earthquake that rocked Chile earlier this year generated some positive things – namely, increased consumption from locals later on.
Chile also boasts the world's largest copper industry, responsible for about 34% of the world's output. As a result, Chile has benefited from the global economic recovery as new buildings go up.

John Spence for MarketWatch reports that the related Chilean ETF has broken its 2010 trading range and passed up all other emerging markets. The ETF has gone vertical, rallying 19.8% in the last three months.
iShares MSCI Chile (ECH): The top sectors in the fund are utilities, industrials, materials and consumer staples.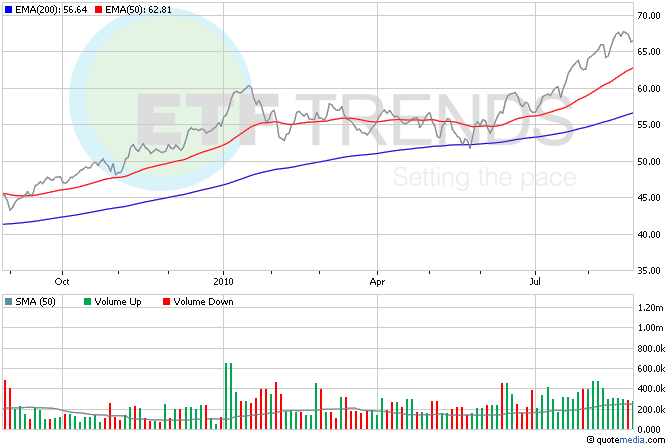 Tisha Guerrero contributed to this article.
Disclosure: None