By Sumit Roy
Natural gas production has been creeping higher in recent months, hitting levels never seen before. That's, of course, nothing new. Output from U.S. wells has been growing fairly consistently since about 2007, as can be seen from the chart below.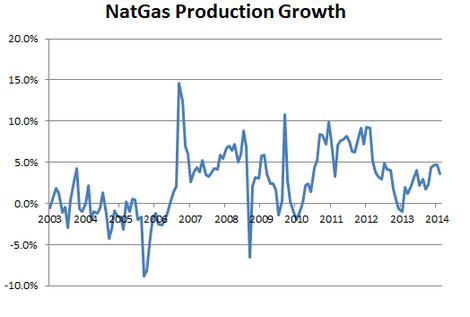 Prior to 2007, natural gas output was struggling to stay flat. Increasingly expensive conventional sources of supply were growing scarce, supporting prices. Between 2003 and 2007, gas largely traded between $5 and $8/mmbtu, with occasional spikes higher. Hurricane Katrina in 2005 briefly sent prices to a record high above $15.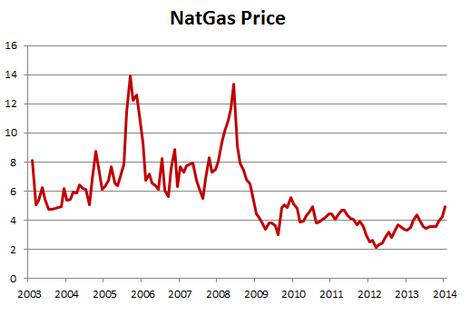 In 2007, things changed significantly. Natural gas production rocketed higher on the back of the shale gas boom. From the Barnett shale to the Fayetteville shale, these new sources of supply flooded the market with natural gas. Output began growing at a 5 to 10 percent rate for the next several years.
In turn, prices collapsed. In 2012, they hit a 10-year low below $2. Responding to these lower prices, natural gas producers cut back. Output growth slowed from the near-double-digit rates to zero; prices rebounded.
With prices up, natural gas production is back in growth mode. The last several months have seen output climb at about a 3 to 5 percent year-over-year rate. That's still well below the growth seen during the 2007-2012 period, but up from the flat performance of 2013.
If growth accelerates to the 5 to 10 percent range, expect prices to suffer. Otherwise, they may hold near current levels as supply and demand grow at roughly the same pace.