Introduction
Several weeks ago there was a Seeking Alpha article suggesting that Microsoft's (NASDAQ:MSFT) Surface tablet should be "killed". The primary reasons for this conclusion was about the tablet's failure to generate adequate revenue and that Office for the iPad will eat away at Surface sales. Although this is still likely, the existence of Surface currently serves a purpose far more valuable than revenue and profits. The Microsoft tablet promotes mobile productivity, quality, design, and Windows as a whole. With OEMs failing to produce high-quality products, Surface is here to stay and grow while introducing new lineups such as the rumored Mini and possibly larger version. For this article, I would like to discuss the importance of the surface tablet and explain why it's important to Microsoft's success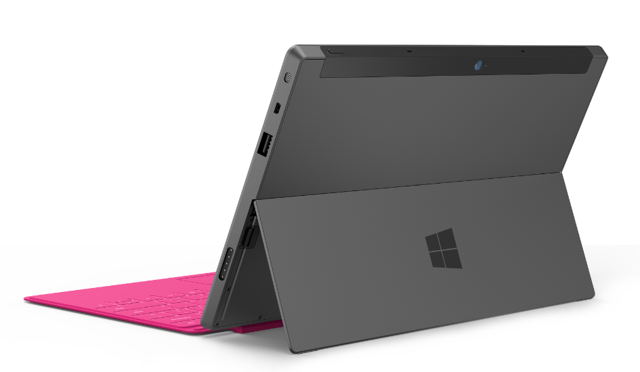 Source: WPCentral
OEMs aren't doing their job
My recent article about Apple (NASDAQ:AAPL) focuses on their potential to dominate the PC market because OEMs are simply failing. People are starting to recognize good products with good quality and sadly, most OEMs are failing to provide any. HP (NYSE:HPQ) and Dell among many other companies just keep getting it wrong. The showcase of windows notebooks at the Microsoft store is terrible and their existence (especially as a display in the store) baffles me. Apple's elegantly designed aluminum MacBook Pro has already been around for six years and for some reason OEMs are still behind with their inferior, cheap, plastic, low-resolution "craptops". Understandably, these products are generally more affordable but with Apple's falling prices coming into play, the MacBook Air's new $900 price tag offers significantly higher value and quality than most OEM windows products. This kind of failure is a threat to Microsoft and the Surface has the ability to bridge this gap.
Unrecognized Quality & Innovation
The Surface tablets set very high bars in both tablets and laptops. Microsoft's premium vaporMg housing with a built-in kickstand looks great. In addition, the high resolution display and innovative Touch and Type keyboard covers easily turn these tablets ultra-portable notebooks. My typing experience with the Type Cover keyboard on my Surface Pro is one of the best mobile typing experiences I've ever had. In fact, I think Microsoft should make a similar device in a wireless form for the desktop. The non-chiclet keyboard escapes the norm and looks arguably better than even MacBook's keyboards, especially when back-lit. These kinds of results show that Microsoft isn't just copying the competition but is innovating. In fact, Apple's recent patent of their own version of a keyboard cover seems heavily inspired by the Surface cover.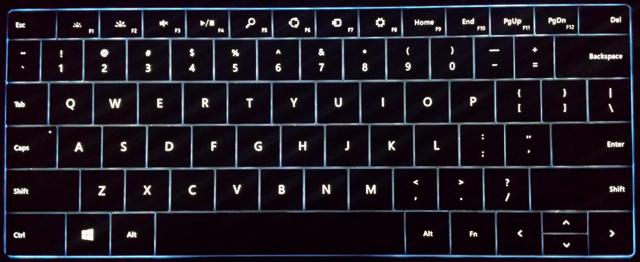 My Back-lit Type Cover
Still a work in progress
Although mine is the older Surface Pro, it runs the latest Windows 8.1 Update One software and my experience with it leads me to feel that it is still in the process of being worked. The first generation was clearly a rushed product and was not very well received by consumers as the dollar vote was low and there were various poor reviews. It was far from a success, but after several updates, we're left with a much more acceptable product. Running the latest version has shown significant improvements but I can still say it's far from perfection as there's always a frustrating corner somewhere. Other issues include touch navigation through the desktop due to the smaller screen, a lack of good apps, and the unavailable metro version of Office (by the way - a huge disappointment). Unfortunately, this isn't Apple where only perfectly completed products are launched - so such results is almost expected. However, down the road we will certainly see improvements as these problems are likely temporary.
Conclusion
Unless OEMs figure out a way to out-innovate the Surface, it'll be here to stay. With all of the products flooding the market, the Surface may be the only mobile hope. It shows off the latest version of Windows, promotes quality, and sets a high-bar for OEMs to compete with if they want to stay around. Upcoming this Tuesday will be a Surface event that will likely introduce the expected 8" mini version of the tablet as well as the Surface Pro 3. Rumors are suggesting that the 8" mini will be heavily focused on note-taking and if so, will become an incredibly powerful tool for students. If Microsoft keeps up the innovation, the Surface could become a really powerful product.
Disclosure: I have no positions in any stocks mentioned, and no plans to initiate any positions within the next 72 hours. I wrote this article myself, and it expresses my own opinions. I am not receiving compensation for it (other than from Seeking Alpha). I have no business relationship with any company whose stock is mentioned in this article.