There's a ton of value investors that are in BP plc (NYSE:BP) right now - and with good reason. The company trades at a much lower multiple than its peers, and its dividend yield is much higher. It seems that if you can bear the legal risk associated with the ongoing oil spill claims, it'd be a good idea to be a BP shareholder.
Judging by the response I got to my last couple of articles on BP, where I continued to remind investors that the risk is a bit more real than some longs are making it out to be, people seem to enjoy pleading ignorance to risk sometimes in stocks that they're invested in. Sometimes, that makes a savvy long investment that bears fruit - other times, it turns into an investor looking around with empty pockets, wondering where it all went wrong.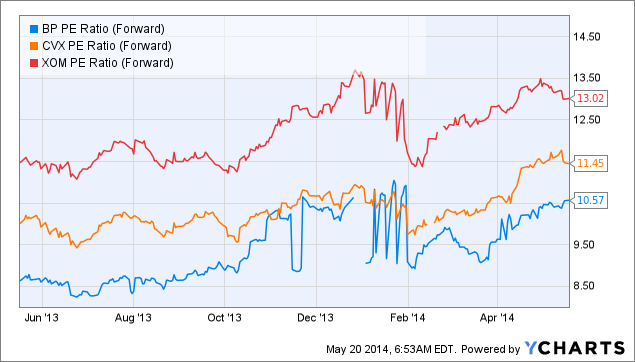 BP PE Ratio (Forward) data by YCharts
Many people continue to cite what has happened with Exxon (NYSE:XOM), following its massive oil spill years ago. It's now a burgeoning company, with no issues to deal with - valued as the second-biggest company in the world. The severity of BP's recent spill, however, was almost 20 times that of what Exxon's was.
"No, no, no, don't look over there - look at the dividend," longs will comment in response to that.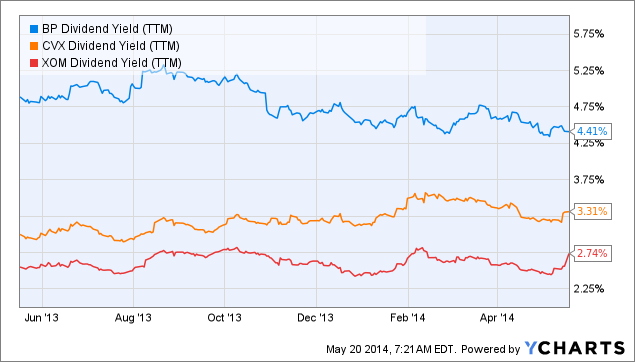 BP Dividend Yield (TTM) data by YCharts
And those long in BP will continue to try and play this event off - as if it never happened - when there is, in fact, real-world consequences and real lives that were affected by the irreparable harm caused by this spill. I've spent plenty of time in New Orleans - have family and friends there - and know firsthand the effect that this spill has had on the area.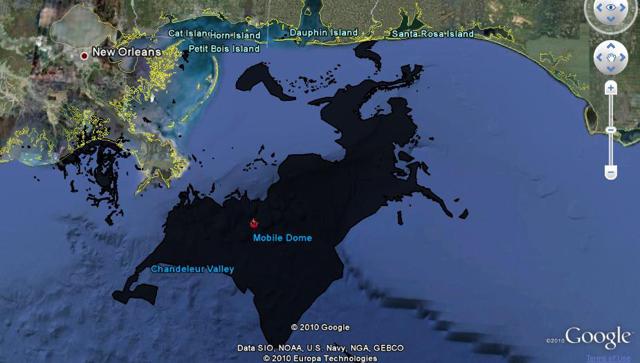 (Source: Google)
For BP to try and dodge its way out of claims that it should honoring after a spill of this magnitude is ridiculous, and it seems that judges continue to see it that way.
So, while investors that aren't turned into the ethos of the story continue to invest in BP because the numbers are attractive, a small, pesky subplot continues to pop up with BP - it continues to lose in court with regard to spill claims. We were treated to another installment of this saga this morning.
Seeking Alpha reported early this morning:
BP has again failed in its attempt to limit the amount of compensation it will have to pay for the 2010 Gulf oil spill, with a 13-judge Fifth Circuit Court of Appeals confirming lower-court rulings and rejecting the company's request to force claimants to prove a direct link between the disaster and any losses they may have suffered.
BP could now appeal to the Supreme Court.
The company, which has so far taken a cumulative pretax charge of $42.7B for the spill, argues that forcing it to pay what it has said are "wholly fictitious" compensation claims will cost it billions of dollars extra.
Not to fear-monger, but SA contributor "The Specialist" wrote an article entitled "The Oil Spill Could Bring BP To Its Knees," where he/she insisted from the get-go that this settlement could be a much bigger deal for the oil company than those anticipated. It's twice now that this contributor has echoed sentiments of the settlement possibly causing $90 billion-plus in business economic losses.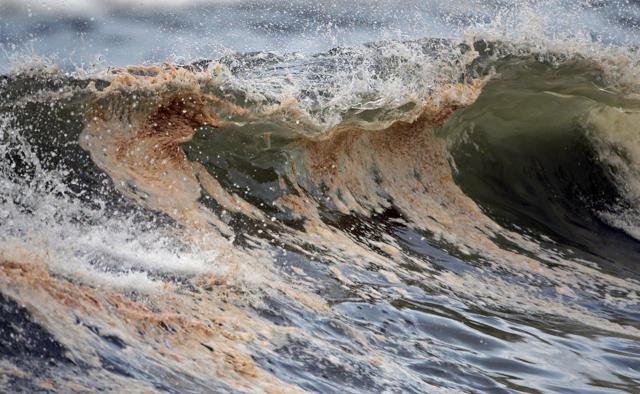 I'm not one to make investment decisions solely on emotion, either. Trust me, it would be a lot easier for me to agree with the longs and go long here - but the risk, I contend, is very real. The commerce and residents who have been crippled by slowing consumption or lower property values - all because they depend on the waterfront as a lucrative location - have all paid.
Why shouldn't BP have to?
From yesterday's Bloomberg article:
BP contends a flawed interpretation by Patrick Juneau, the claims administrator, has raised the accord's price tag "substantially higher" than that projected cost, according to the company's April 29 earnings statement.

BP has taken a cumulative pretax charge of $42.7 billion to cover all out-of-pocket and some anticipated spill-related costs, including government penalties, according to the statement. BP has said it couldn't predict how much money Juneau's interpretation of the agreement will add to the ultimate cost of the settlement.
How does $90 billion-plus sound?
Despite the ranting and raving of those defending BP, the company continues to have a wrench thrown in its gears every time it winds up in a new court to appeal the terms of its settlement.
If this snowball continues to build up steam as it rolls downhill, this could very easily get out of hand for BP. A number like $90 billion is twice what BP has set aside to deal with these settlements - it's a number that challenges BP's balance sheet and could cause the company to lose some legitimate equity. When the balance sheet becomes overleveraged, the first things to go are usually the shareholder payouts.
I continue to contend that yes - BP could be a high-risk, high-reward scenario - but the judges that BP has gone before seem as unamused with the company trying to squeeze out of its obligations as I am.
If BP continues down the road it's been on, the dividends and the buyback are at real risk.
Best of luck to all investors.
Disclosure: I have no positions in any stocks mentioned, and no plans to initiate any positions within the next 72 hours. I wrote this article myself, and it expresses my own opinions. I am not receiving compensation for it (other than from Seeking Alpha). I have no business relationship with any company whose stock is mentioned in this article.