Is there a bond bubble?
If so, I hope it waits at least a week to become manifest because the ETF Pullback model I introduced on Seeking Alpha a little more than month ago took me out of an aggressively cyclical posture and went primarily fixed income.
Here's the current list.
Here's last week's list, the one I just sold.
Actually, I'd say the new list is aggressively fixed income. There are no junk bonds, but all four ETFs in that asset class are long-term, and one of them is zero-coupon. Within the fixed-income universe, that adds up to a good deal of volatility, meaning if the market comes to believe interest rates will rise, I'm going to get my head handed to me.
Meanwhile, this week's lone equity ETF is an interesting choice: emerging markets. Gee whiz, more volatility. Thank you Mr. Market! Actually, though, it may work as a soothing addition. If global economic news comes out well enough to make for serious worries regarding long-term bonds, I think I can hope emerging market stocks will pop in the upward direction.
Now for the punch line: This strategy gets rebalanced every week. My Jeremy Siegel book about the long run and my Warren Buffett books about "forever" as the ideal holding period are somewhere in my office gathering lots of dust. I do have a few very long-term positions – as I recall, Lehman Brothers was still a Wall Street powerhouse when I bought into Green Mountain Coffee (NASDAQ:GMCR) – but for the most part, I rebalance my models and trade every four weeks or every week depending on the model.
If I were thinking of a three- to five-year holding period, or even a one-year holding period, I probably wouldn't touch this week's list with a ten-foot pole. Indeed, this specific ETF model backtested well with an assumption of one-week rebalancing (which is what I've been doing with it in the real world), but it fared pretty poorly when I stretched it out even to four weeks.
This doesn't mean I'm going to have a good week with the new list. If we get enough pro-recovery sentiment in the next five days, I will more likely than not have an off week. But this model has so far served me well enough to date, even confounding my own fundamental assessments (see Figure 1, the performance chart from the FolioInvesting.com account I use to invest with the model), so I'm going to once again grit my teeth, follow the script, and see what happens.
(Click chart to enlarge)
Figure 1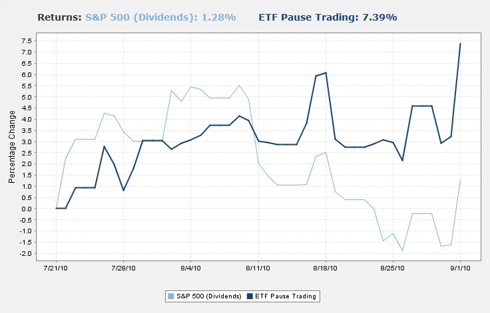 APPENDIX
To create this model, I started with a very broad-based ETF screen I created in StockScreen123.com.
Eliminate ETFs for which volume averaged less than 10,000 shares over the past five trading days

Eliminate HOLDRs (I don't want to be bothered with the need to trade in multiples of 100 shares)

Eliminate leveraged and short ETFs (I think of these as hedging tools rather than standard ETF investments of even trading vehicles)
Then I sorted the results and select the top 5 ETFs based on the StockScreen123 ETF Rotation - Basic ranking system, which is based on the following factors:
120-day share price percent change - higher is better (15%)

1-Year Sharpe Ratio - higher is better (15%)

5-day share price percent change - lower is better (70%)
The idea of using weakness as a bullish indicator is certainly not new. But often, it's an add-on to other factors that, on the whole, emphasize strength. Here, the weakness factor is dominant, with a 70 percent weighting.
This model is designed to be re-run every week with the list being refreshed accordingly. I trade through FolioInvesting.com, where I pay a flat annual fee rather than a per-trade commission, so I don't care about the fact that turnover form week to week is often 80%-100%. If you want to follow an approach like this but do have to worry about commissions, the strategy tests reasonably well with three ETFs, or even with one. (Cutting the number of ETFs is far preferable to extending the holding period.)
Figure 2 shows the result of a StockScreen123 backtest of the strategy from 3/31/01 through 7/22/10.
Figure 2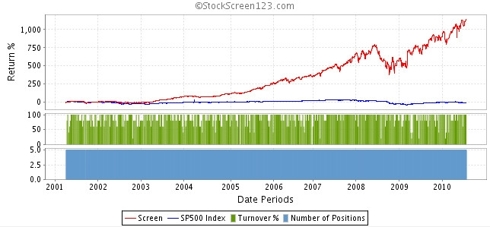 Figure 3 covers the past five years, a very challenging market environment that witnessed the fizzling of many strategies that had succeeded for a long time.
Figure 3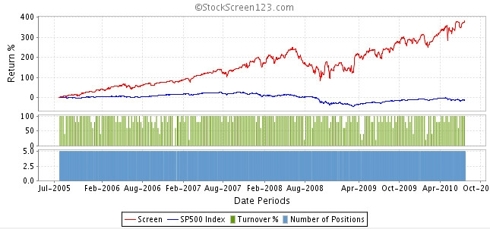 Disclosure: Long GMCR, TLT, ZROZ, PCY, VGLT, BLV