Record low levels of demand continue to haunt the U.S. housing market with July pending home sales re-confirming previous crash-level readings.
images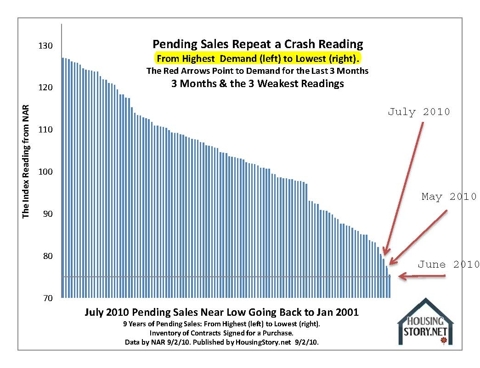 Three months of data after the end of free down-payments, the inventory of purchase contracts rose just 5.25% in July. The inventory is still at a record low with the exception of the two previous months – both of which were record lows in themselves. (Please see the chart above showing how radically far demand has fallen. The three worst months are the last three months.)
The index of unclosed contracts to buy a home increased from 75.5 to 79.4. In the previous two months, demand had fallen a record 30% and then 2.8% more. The July 2010 reading released Friday is 19% lower than July 2009. The forecast was for a one percent fall according to 37 economists surveyed by Bloomberg News.
Freddie Mac also announced Friday that the 30-year fixed rate mortgage has fallen to another record low -- 4.32%. Outstanding rates and a price fall of 30 percent since the peak of the bubble has failed to ignite demand in our current market. Existing home sales represent 90% of residential housing transactions. The low reading of Friday will carry through to actual closed sales for July and August.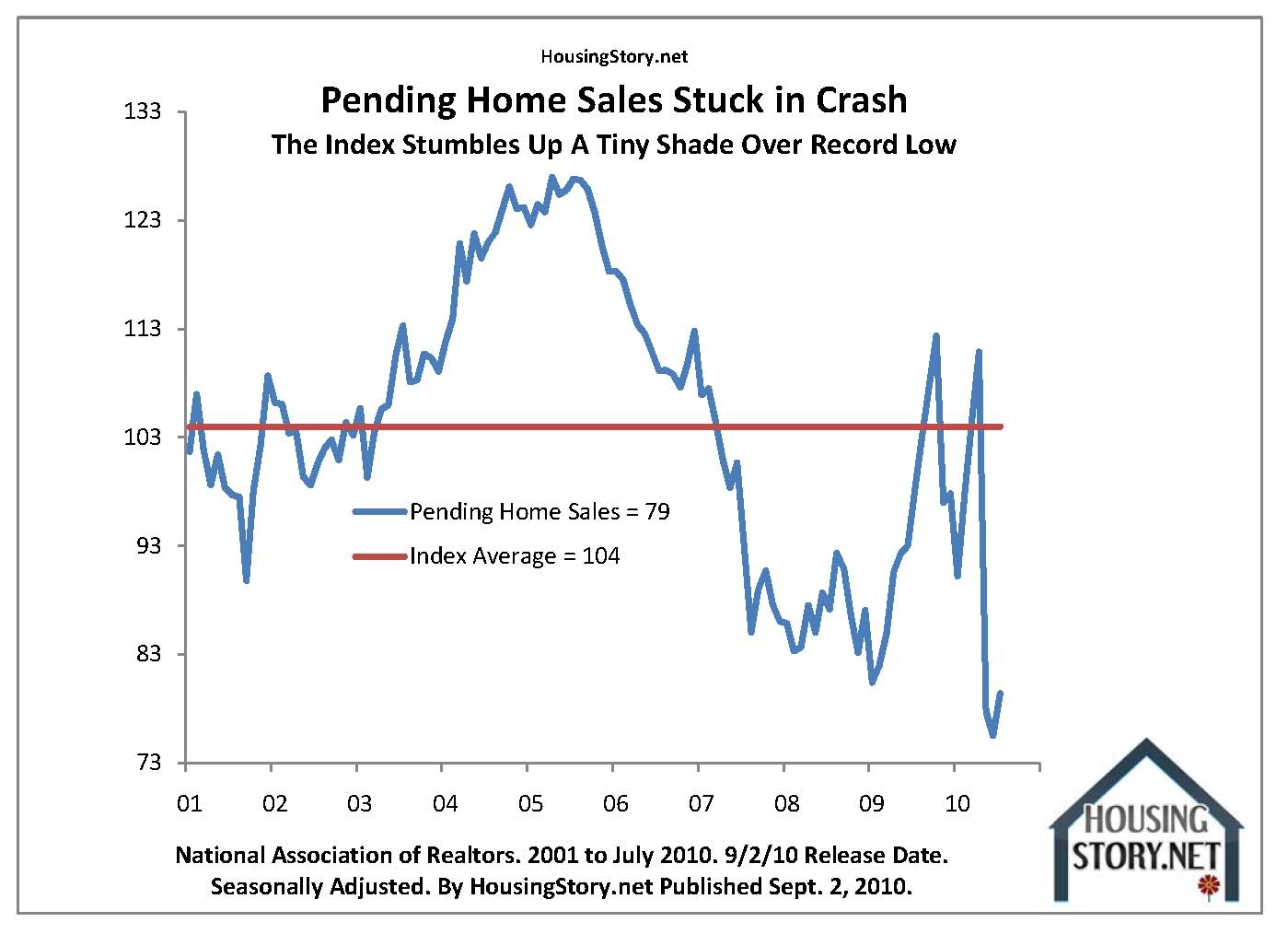 The deadline for signing free down-payment purchases expired April 30th. Those sales must close by September 30. You can see the precarious nature of Friday's market when you see the number in the context of readings going back to 2001. (Please see the chart above showing demand falling off the chart.)
Houston, we have a problem, but a glass of Tang will not solve it, nor will a walk on the moon.
Disclosure: No positions