US stocks rose Friday, with the S&P 500 Index gaining a fourth day in a row and the Dow erasing its loss for the year, as better- than-estimated growth in private payrolls eased concerns that the economy is set to double dip. JPMorgan (NYSE:JPM), the second-biggest US bank, gained 2.7 percent and Caterpillar (NYSE:CAT) advanced 2.3 percent as private employers climbed 67,000 last month. Monster Worldwide (NYSE:MWW) , the online-recruiting company, increased 7 percent and H&R Block (NYSE:HRB) surged 5.8 percent after posting a narrower quarterly loss. I must say I was bemused by the markets' muted & sanguine reaction to the very soft US services ISM report at 15.00 Friday. The US economy is NOT a manufacturing economy anymore, services are key, and to dismiss the unexpected drop seemed to me complacent.
On a quiet European Monday morning, price action was muted & curtailed by the U.S. Labour Day holiday. German utilities are the main movers with E.ON is up 3.4 percent and RWE gained 2.9 percent after Coalition leaders in Berlin agreed to let seven older reactors built before 1980 run eight years longer while 10 younger plants would be allowed to run another 14 years, said Klaus Breil, the ruling Free Democrats energy spokesman, who participated in the talks. That would mean an average extension of 12 years for the last 17 plants in operation, he said.
And BP (NYSE:BP) is ahead by 2 percent Monday after the Sunday Times said the energy company has increased its target for asset sales to $40 billion from $30 billion to cover the cost of cleaning up the Gulf of Mexico oil spill. Mark Salt, a BP spokesman, declined to comment on the report.
Singapore Telecommunications (OTCPK:SGAPY) is considering a bid for Cable & Wireless Worldwide, the Independent on Sunday reported, citing an unidentified corporate adviser. SingTel is in the early stages of deciding whether to bid, the newspaper said.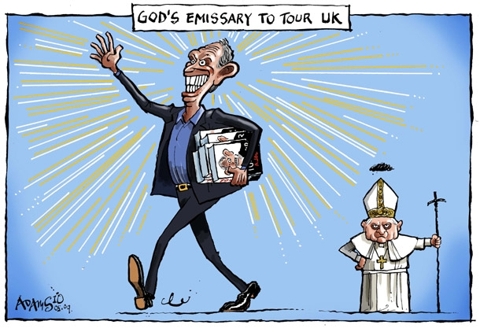 Today's Market Moving Stories

UK factory production grew at a record pace in the third quarter on surging export demand, the Engineering Employers Federation said. The number of manufacturers saying sales rose in the three months through September exceeded those reporting declines by 33 percent, compared with 30 percent in the second quarter, the EEF and accountancy firm BDO Stoy Hayward said in a quarterly survey released today in London. That's the highest since the report began in 1995. A gauge of exports also rose to a record.
UK new home reservations in the five weeks through late August fell below the levels of 2008, the Financial Times reported, citing an internal industry survey by the Home Builders Federation. The survey, which measures the number of people reserving new homes to buy, showed total net reservations in the period were 3,353, or 5 percent lower than in 2008 and 22 percent lower than in 2009, according to the newspaper.

China's retail sales may outstrip those of the U.S. by reaching 34 trillion yuan ($5 trillion)in 2016, Huang Hai, a former Chinese assistant commerce minister, said. The forecast is based on annual growth so far this century of 14.5 percent in China and 4.6 percent in the US, Huang said at a forum in Beijing. He's now an economics official with the Chinese People's Political Consultative Conference, which advises the nation's legislature. China's economy overtook Japan in the second quarter to become the world's second largest and is growing at three times the pace of the United States. Stronger Chinese demand may help to sustain world growth by reducing international imbalances in saving and spending.

China's yuan strengthened the most in more than two weeks as the dollar slumped and a U.S. government adviser started meetings in Beijing, boosting optimism the central bank will allow more gains. The currency reached the strongest level since Aug. 19 as Larry Summers, head of President Barack Obama's National Economic Council, started a meeting in Beijing today with Li Yuanchao, head of the Communist Party's organization department. The Dollar Index, which tracks the currency against those of six trading partners, slid 1.3 percent after better-than-expected growth in US employment reduced demand for safer assets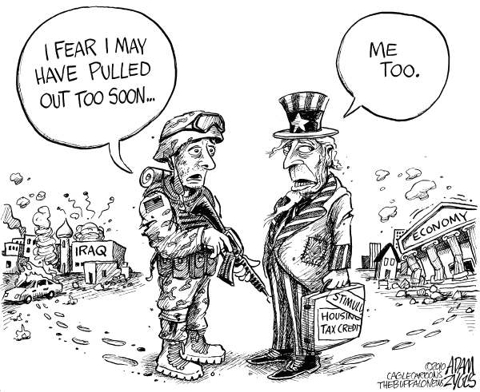 Commentary over the weekend heightens expectations that we are approaching a conclusion on the naming of the preferred bidder for AIB's (AIB) Polish operations, which could possibly come in the next day or so (Bloomberg indicates it could be as early as September 7). Polish media carries a story that BNP (OTCQX:BNPQY) has offered the highest price, with Santander (STD) next and PKO the bottom of the 3 (with latter proposing to bid for a 66 percent stake and for AIB to place its remaining 4 percent). AIB is apparently seeking 210-215PLN per share for the stake, according to the media reports and it is estimated that every 20PLN on the BZW share price is worth about €250m of capital for AIB. The BZWBK share price has averaged 195PLN for the last number of months, the figure we use to contribute to our €4.4bn of disposal gains in our models at AIB.
BA (OTC:BAIRY) and Iberia (OTC:IBRLF) have compiled a list of potential airlines that management at the soon-to-be merged group see as potential consolidation candidates, according to the lead story in this morning's FT. The initial list of 40 airlines has been whittled down to a final number of 12 and is said to include both full service and low-cost airlines.
Separately, easyJet (EJETF.PK) has this morning released its passenger statistics for August. Passenger numbers increased 8.4 perecent yoy to 5.2m in August, while the load factor rose 0.5 percent to 92.3 percent. On a rolling 12 month basis, passenger numbers and load factor were higher by 7.7 percent and 1.5 percent respectively.
Banco Santander could hire up to 6,000 workers as it pushes ahead with its UK expansion, the Financial Times reported, citing unnamed people familiar with the recruitment plans. The bank plans to hire 600 people in the coming months to help improve performance and it could hire up to 6,000 staff in the next year or two, the FT said. The plan is in addition to the 5,000 frontline employees Santander is inheriting from Royal Bank of Scotland Group Plc (NYSE:RBS) as part of last month's acquisition of 318 branches, the newspaper said. Santander, which employs 22,000 in the U.K., would not confirm the expansion plan, the FT said.
Macquarie Group (OTCPK:MQBKY) tumbled to a 15-month low in Sydney trading after saying first-half profit will fall 25 percent as faltering markets sap the flow of deals. Australia's biggest investment bank slumped 4.9 percent to A$35.18 at 11:52 a.m. in Sydney, extending this year's decline to 27 percent. Macquarie said profit in the six months to Sept. 30 will fall about 25 percent from a year earlier, when it posted net income of A$479 million. "Anyone who comes out with negative news is going to get hit pretty hard," said Shaun Manuell, who helps manage A$700 million in Australian stocks at Equity Trustees Ltd. in Melbourne. "There's huge uncertainty out there. Merger and acquisition activity hasn't picked up the way people thought."

Vodafone (NASDAQ:VOD) has hired recruitment expert Anna Mann to find a replacement for its Chairman John Bond, the Sunday Times reported, without saying where it go the information. Possible candidates to replace Bond include Centrica Plc Chairman Roger Carr, former Standard Chartered Plc Chairman Lord Davies, former Goldman Sachs Group Inc. president John Thornton, Rolls-Royce Group Plc Chief Executive John Rose and Cable & Wireless Communications Plc Chairman Richard Lapthorne, according to the newspaper.

Foxconn Technology Group (OTCPK:FXCNY) Chairman Terry Gou cut his long-term growth target for the world's largest contract manufacturer of electronics by 50 percent as demand for Apple Inc.(NASDAQ:AAPL) iPhones and iPads fails to offset slowing computer sales. Gou, who founded the Taiwanese company in 1974, will tell managers that he's lowering Foxconn's annual sales growth target to 15 percent from the 30 percent fixture set for more than a decade, Taiwan's richest billionaire said. "How many companies have grown this big and still grow 30 percent?" Gou, 59, said in an interview at his office in Shenzhen, China on Sept. 4 for Bloomberg Businessweek's next edition. "Fifteen percent is also big."
Apple, using its dominance in digital music to push into new services, said iTunes' new Ping social network has attracted more than 1 million users in its first 48 hours. Ping, which debuted on Sept. 1, lets users follow what their friends are listening to and downloading. The feature is offered as part of the latest version of iTunes, Apple's market leading music seller.

Sanofi-Aventis (NYSE:SNY), the French drugs company, would be prepared to moderately raise its $69 per share offer for Genzyme (GENZ) in the context of a negotiated deal, a person familiar with the matter has told Dow Jones Newswires. The person played down recent reports that the Sanofi's board is split as to whether to pursue Genzyme after its initial offer, which values Genzyme at $18.5 billion, was rejected. The board has agreed that the company's offer could in principle be raised, but would like a signal from Genzyme that it was prepared to negotiate, this person said. A representative for Sanofi declined to comment Sunday. After weeks of pursuing a deal behind the scenes, Sanofi went public with its offer for Genzyme on August 30. Genzyme's board swiftly rejected the offer, saying it "dramatically undervalues" the company.

GlaxoSmithKline Plc's (NYSE:GSK) Avandia diabetes treatment should be withdrawn from the market, the British Medical Journal's Editor-in-Chief Fiona Godlee wrote, as European regulators prepare to meet on the drug's safety. The Commission on Human Medicines advised the U.K. Medicines and Healthcare products Regulatory Agency in July to withdraw Avandia from the market because the risks outweigh the benefits, according to the journal, which today published an investigation of the drug with an editorial from Godlee.
Game for a Laugh….Mmmmmmm Jeremy Beadle never thought of this one.

And finally…