China: Some of us love it, some of us hate it, and some of us are afraid of it. Economists are scratching their heads to understand how this semi-Communist nation achieves such high GDP growth rates. But one thing is for sure, China's government is doing something right, completing projects of unimaginable scale in a timely manner. One of those projects is general renewable energy, with a particular emphasis on solar energy.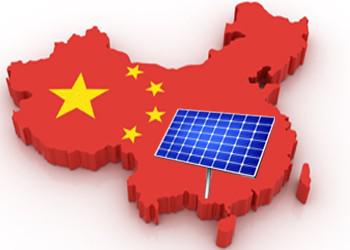 Why Not To Listen To Sell-Side Analysts
If I had only one recommendation for investors that are interested in capitalizing on the solar industry, it would be don't read Barron's. When summing up a few headlines from the past six months, you'll get my point:
As you can see, it is nearly impossible to make any investment related decisions based on sell-side analysts. These Barron's articles are all based on sell-side reports.
To further underline what I mean, imagine a horse race. After a few laps, it is clear that "Sun," the horse you bet on, is about to win the race. Now, imagine the sell-side guys sitting in the crowd and screaming: "No! He is going to get to the finish line 12 seconds later than you expect!" After a few seconds, another sell-side guy screams: "Wait! It seems he is going to make it 3 seconds earlier than you expect!" You might get scared listening to those guys and pull your bet although it is clear your horse is winning.
All of those headlines should mean nothing to you. Focus on the facts, and interpret them using simple logic. If you did that you would witness that solar demand around the world, and especially in China, is strong and growing. That would enable you to take advantage of panic-based stock price declines, buy shares of the best solar companies, and ride the coming tide.
Just one day after Deutsche declared that demand in China was "collapsing," the Chinese government announced it was doubling its solar target to 70GW in 2017, up from 35GW in 2015, an astounding target. By focusing on the very (very!) short term, one could have sold shares and acted according to Deutsche's commentary on May 15, just to find out on May 16 that they were dead wrong. You can't win playing that game. The only people who win are Deutsche and other brokers by encouraging more trade volume.
China's New Target-Why?
On May 16, China announced a series of targets to increase the proportion of renewable energy in its energy output mix. Bloomberg summed it up here. China's solar target is 70GW by 2017, up from 35GW by 2015. China's rapid GDP growth didn't come without a price. The everlasting thirst for electricity has driven a massive build-out of power generation capacity. That massive build-out was comprised mostly of coal. About 70% of China's electricity comes from coal burning with more than 2,300 coal plants in the country.
Extreme pollution levels are more and more frequent in China's growing cities. Scientists in China have linked about 69% of the pollution to fossil fuel burning. China actually produces and consumes as much coal as the rest of the world, combined. How bad is that pollution level? Well, those same scientists said it resembles a nuclear winter.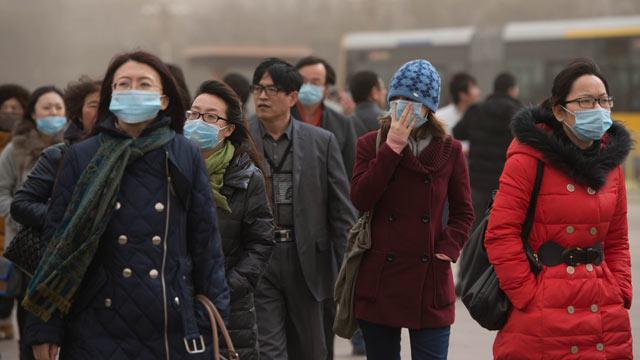 With people not allowed to leave their homes without face masks, and 8 million acres of land already too polluted to grow crops, China is forced to take the renewable energy path. In terms of renewable energy, solar power is a substantial player. Some plans are afoot to cut China's carbon emissions (four billion tons of CO2 per year) by 90%. That will result in China's electricity output becoming 80% renewable; in that scenario, China will have a solar PV capacity of 1,138GW in 2050, up from just over 20GW today. Not to get caught up in those numbers, I'll just say that everything points to the same conclusion: China will have to increase its solar capacity.
Solar Companies' Exposure To China
It is important to note the different companies' exposure to the Chinese solar market. The market leaders, the Chinese manufacturers are positioned to benefit the most of China solar plans. In my view, Trina Solar (NYSE:TSL), JinkoSolar (NYSE:JKS), Yingli Green Energy (NYSE:YGE), ReneSola and JA Solar (NASDAQ:JASO) will benefit the most from increase in China's demand.
| | | |
| --- | --- | --- |
| Company | Percent of sales to China in 2013 | Projects to be completed in China by YE 2014 |
| Trina Solar | 33.3% | 360-400MW |
| JinkoSolar | 35%-40% | 600-650 MW |
| Yingli Green Energy | 35% | 500-700MW |
| ReneSola | 16% | NA |
| JA Solar | 40% | 200MW |
Source: Companies' earnings call and IR presentations.
Conclusion
If you can interpret the facts as they are, you should be able to recognize trends. If you make the right stock picks, trends should enable you to profit greatly over the long haul. The trend in solar installations in China is clear and it's one of the pieces that make up the solar puzzle, a puzzle that tells us a story of an incredible investment idea that unfolds as you read these lines.
Disclosure: I am long YGE, JKS, TSL. I wrote this article myself, and it expresses my own opinions. I am not receiving compensation for it. I have no business relationship with any company whose stock is mentioned in this article. This article was first published in SolarStockIdeas blog.