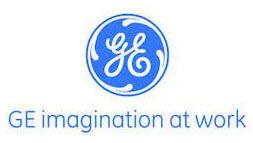 I recently penned a series of articles regarding the fact I believe General Electric (NYSE:GE) presents an excellent investment opportunity for dividend and income investors. In the comments section of the articles, there was a barrage of comments debating the current positives and negatives regarding the stock. I have determined the genesis of the controversy is the fact many positive and negative catalysts currently do exist. This has given rise to an immense amount of fodder for both bulls and bears to make their case. A majority of past articles have solely focused on one side of the coin or the other, my articles included.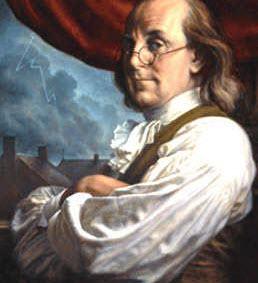 So, I have decided to use the Ben Franklin technique for analyzing difficult situations and making tough decisions as the outline for this article. Benjamin Franklin would make a list of positives and negatives in order to clearly analyze difficult situations. This resulted in him having many successful endeavors. I discovered this from reading his personal letters published in a book by Leonard W. Labaree.
In the following sections, I will use the Ben Franklin analysis technique and do my best to discern reality from repartee and deconstruct the good, the bad and the ugly truth regarding the ensuing Bank of America drama.
The Good, The Bad and The Ugly Truth Regarding General Electric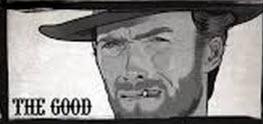 The Good
A series of positive fundamental improvements and initiatives have occurred over the last few years and quarters. Furthermore, several recent developments bode well for the stock.
Macro developments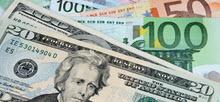 A strong Euro bodes well for U.S. multinationals
The euro pared gains in contrast to the U.S. dollar on Friday. Nonetheless, the euro continued to be buoyed as the announcement of variegated U.S. economic reports diminished confidence regarding the forte of the country's economic recovery. The strength in the Euro bodes well for U.S. multinationals such as General Electric.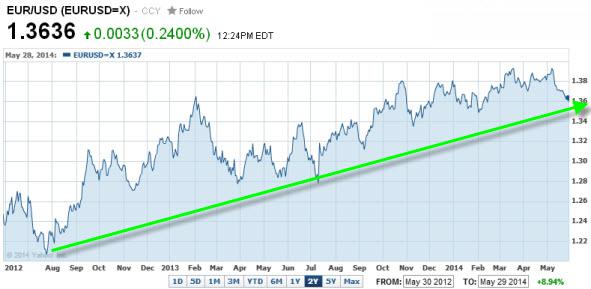 (Source: Yahoo.com)
A weak dollar makes US products less expensive for foreign buyers. This bodes well for exports and therefore General Electric. Furthermore, I do not see the current predicament the dollar is in changing anytime soon.
The hunt for yield is on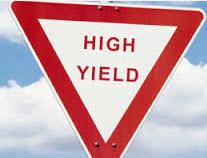 The Fed implemented a zero interest rate policy in conjunction with its quantitative easing policy. This has left baby boomer savers out in the cold and on a hunt for yield. Fixed income instruments such as bonds and CDs have virtually no yield currently. General Electric's outstanding 3.3% dividend yield is highest amongst the top five multinational conglomerates.
(Source: Finviz.com)
This high dividend yield coupled with the company's opportunity for growth suggests a scenario where investors can achieve both capital gains in combination with income production.
Investor shift from growth to value continues
A major paradigm shift has occurred which will underpin General Electric's stock. The high-flying momentum stocks have severely sold off. Market participants are no longer satisfied with ephemeral valuation metrics such as the number of eyeballs and the like. Prescient investors are demanding earnings and income, as they should.
General Electric specific positives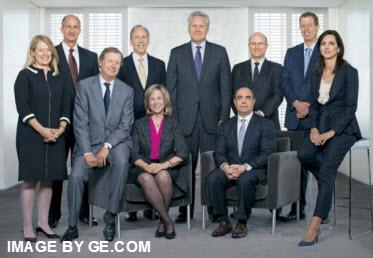 World Class management team assembled
As a former program manager for a global level project, I can tell you you are only as good as the team members around you. General Electric's CEO Jeff Immelt has done a bang up job of bringing a top notch team together. How do I know this? The proof is in the pudding, as it were. This maxim implies that there is a lot of evidence supporting my assertion. The highlights of the positive developments follow.
Key fundamentals trending higher metrics on a long-term basis

(Source: Ge.com)
Significant improvements to current key fundamental metrics

(Source: Ge.com)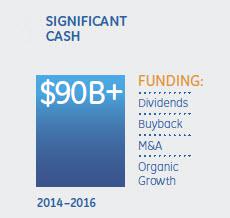 Cash hoard intact
General Electric has done a tremendous job of managing its finances and has a substantial cash hoard of approximately $90 billion. This money can be used to facilitate organic growth, pay dividends, buy back shares and perform merger and acquisition activities.
Strong Projected EPS growth
The earnings per share of a company, or EPS, is conceivably the most important statistic to understand before investing in a company's stock. Each time you consider starting a position in a stock, you should prudently scrutinize its earnings information. The reason earnings are so vital to investors is because they tell you about the relative profitability of a company.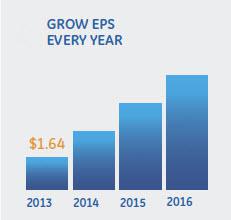 Factor this in with the fact that historically dividend-paying stocks have outperformed non-dividend-paying stocks, and you have a recipe for outstanding returns. Whatever is not paid out in the form of dividends is placed into the retained earnings, which then become a source of capital that can be used to help support the growth of a company.
Lowest forward P/E ratio of the competition
General Electric has the lowest forward P/E ratio of five of the largest conglomerates at 14.68.

(Source: Finviz.com)
Turnaround shifts into high gear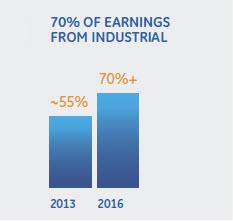 The shift from finance to industrial operations bodes well for dividend investors
General Electric is focused on streamlining operations and divesting itself of unprofitable business units. GE plans to divest $4 billion of the expansive conglomerate by spinning off the consumer finance business in an initial public offering later this year. The company is well on its way to reaching the 70/30 percentage split with regard to where the company derives earnings. A supplementary effect of this transition could be an expansion of the current multiple as the company shifts away from the finance sector.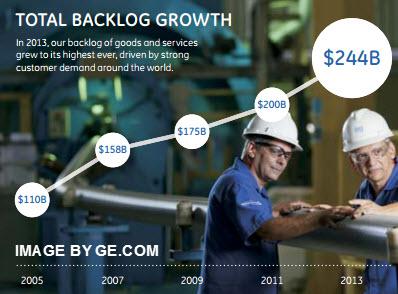 General Electric's massive and growing backlog
Driven by strong customer demand, General Electric's backlog is massive and continues to grow. The backlog currently stands at $244 billion. This is significantly higher on a year-over-year basis. The backlog has increased exponentially over the last five years and shows no signs of stopping.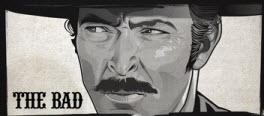 The Bad
The Alstom acquisition
General Electric's bid for Alstom (OTCPK:OTCPK:ALSMY) has many facets. This can cause the acquiring company to overpay based on perceived cost savings that do not materialize. A famous quote from Wells Fargo CFO Timothy Sloan regarding major acquisitions comes to mind. Sloan states:
"When you look at a deal and its structure looks like an octopus or spider, just don't do it."
Alstom has a ton of debt and is currently a tangled web of jumbled joint ventures and partnerships. The current state of affairs allows for substantial risk of massive unknown unknowns. Once General Electric starts digging into the company, General Electric may find the Alstom acquisition wasn't such a great deal after all.
Geopolitical Risks
Geopolitical uncertainty remains on the rise even as the Russia/Ukraine conflict appears to be somewhat deescalating. The global recovery is in its infancy and will require constant nurturing from central bankers. Further, the ECB has been reluctant to embark on a similar plan as the Fed's QE program. Finally, the Fed can't keep rates at zero forever. The green shoots we see now may turn brown once the support of the Fed evaporates.
The market is at all-time highs
The market is currently sitting at all-time highs just as we enter the summer doldrums. This is an extremely precarious position to be in. You could even say the market is priced for perfection right now. Any hiccup in projected GDP growth or other macroeconomic indicators could bring the markets tumbling down in an instant. Not to mention the potential downside created by a negative geopolitical event. It's time to tread lightly.
The Ugly
General Electric's deteriorating positives regarding the Alstom acquisition
General Electric continues to jump through hoops for the French government. General Electric has offered assurances to maintain jobs in France, guaranteed France access to nuclear power technology, offered to include French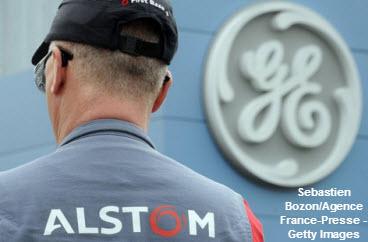 participation in Alstom's hydropower unit and General Electric's railroad signaling business, and offered to sell in total Alstom's wind-power unit to French investors if the purchase is approved. As these concessions stack up, I get less and less positive about the deal. In my eyes, things are definitely starting to look ugly.
The Truth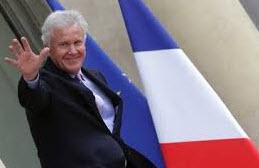 CEO Jeff Immelt and his team have been doing a bang up job turning the company around. I submit we are only in the fourth or fifth inning of the turnaround game, so to speak. This leaves plenty of meat on the bone for investors who want to join the party. The positives far outweigh the negatives as I see it. There is some risk associated with the Alstom deal. Yet, looking at this from the 30,000 foot level, the deal is actually small potatoes for General Electric. Taking all these factors into consideration, I feel good about the company's future prospects.
Conclusion
General Electric is a great investment currently on the company's merits alone. If the global economic recovery and the company's plan to boost EPS stay on track, significant shareholder wealth should be created over the coming years. On top of this, the company's plan to increase the percentage of earnings derived from industrial operations bodes well for General Electric for various reasons. One major positive is the shift may trigger expansion of the P/E multiple based on the company shedding the higher risk financial segments.
Final Thought
Based on the Fed's current zero interest rate policy, I submit General Electric is a better hedge against inflation than fixed income instruments such as bonds and CDs. What's more, dividend-paying stocks have always outperformed non-dividend-paying stocks. With General Electric's outstanding 3.3% dividend yield and the company's opportunity for growth, you have a recipe for outstanding returns. Nevertheless, if you choose to start a position in any stock, I suggest layering over time to reduce risk.
Disclosure: I have no positions in any stocks mentioned, and no plans to initiate any positions within the next 72 hours. I wrote this article myself, and it expresses my own opinions. I am not receiving compensation for it (other than from Seeking Alpha). I have no business relationship with any company whose stock is mentioned in this article.
Editor's Note: This article discusses one or more securities that do not trade on a major U.S. exchange. Please be aware of the risks associated with these stocks.