Yoga:
Yoga, rooted from India, has been gaining popularity this past decade, within both the scientific world and global fitness gurus. It is currently recommended as a form of exercise for pregnancy, cerebral palsy for improving cognition, enhancing respiration, reducing cardiovascular risk, optimizing body mass index, depreciating the risk of diabetes, and prevention of pathological changes to blood pressure.
Lululemon's Market:
Basketball opened the door to advertisements and apparel. Weight lifting is a significant contributor to gym memberships. P90-X and Insanity created a market utilizing low cost audio and video deliverables. The disciplines taught in Yoga have also sparked the growth of numerous markets with a wide global economic moat. One of these markets is retail and consumer goods. A major provider for this market is Lululemon (NASDAQ:LULU).
Lululemon has been around since 2002. The company manufactures fitness apparel through Lululemon and Ivivva athletica. Although its target consumers are primarily women in their early 30s, LULU also caters to men and kids for general athletic and yoga apparel.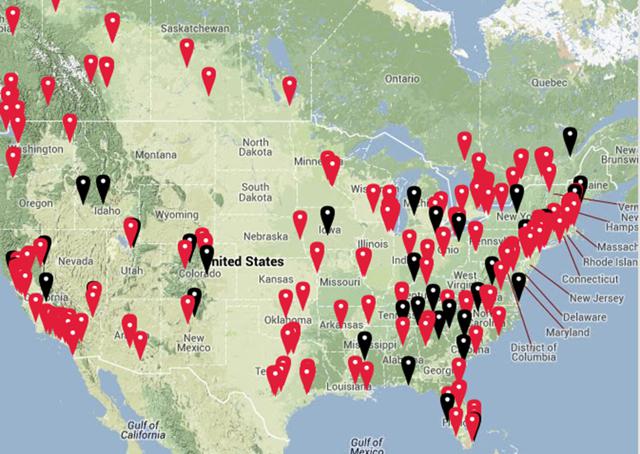 LULU currently owns 254 stores, 67% being in the U.S., 21% in Canada, 10% in Australia and 2% in New Zealand. Jamie Katz on Morningstar forecasts a 58% world-wide increase in LULU department stores, by 2023.
The company caters to upper class consumers who can afford the high price of LULU's retail yoga and fitness products. A lot of its success can be attributed to its marketing technique. LULU utilizes a very personal on-site and interactive approach towards product distribution. The company develops strong ties with health clubs, spas, and meditation or mental health awareness centers. Through these relationships, they are able to demonstrate the quality of its products and capitalize on word of mouth marketing.
Aside from expanding its footprint, Lululemon has increased its sales by taking advantage of online shopping platforms. This lean principle of decreasing customer-service interface has contributed to 20% ($100 million USD) of total sales in Q4 of 2013 alone.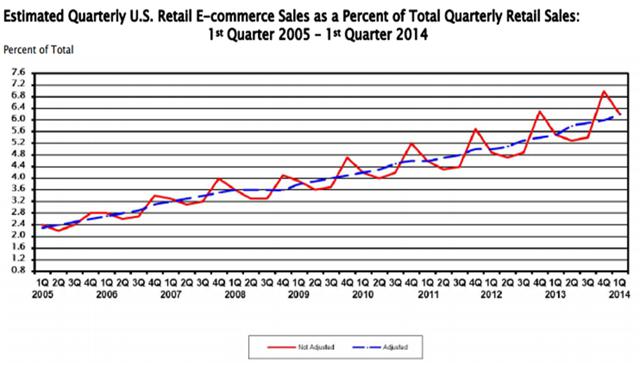 This grassroots audience and increase in eCommerce sales, has had much to do with the company's achievements from 2010 to 2014. During these four years LULU has produced $550 million growth in revenue, $300 million in operating income, $240 million in net income, $1.50 EPS, $950 million in total assets, and a 4:1 increase in total assets to total liabilities.
Equity Remains Overvalued:
Although the financials demonstrate a growth in sales over $1 billion during the past 4 years, not all stores contributed equally to this increase. Key Performance Indicators, such as the increasing trend in eCommerce sales, has affected appropriate utilization of inventory and operational management; traceable through a decreased percentage of revenue growth between 2012-2013 and 2013-2014 fiscal years.
Annual Financial Estimates

(in USD million/ except EPS)

2014

2013

2012

2011

2010

2014 to 2010

Revenue

1,600

1,400

1000

700

450

1150

Gross Profit

750

600

400

300

200

550

Operating Income

400

400

300

200

100

300

Net Income

300

300

200

100

60

240

EPS

1.9

1.9

1.3

0.8

0.4

1.5

EBITDA

440

420

320

200

0

440

Total Assets

1250

1050

740

500

300

950

Total Liabilities

150

160

130

110

70

80

Total Assets : Total Liabilities

8:1

7:1

6:1

5:1

4:1

4:1
With a low debt business model, many of LULU's key valuations are outperforming its industry peers:
| | | |
| --- | --- | --- |
| Estimate Valuation Ratios between Equity & Industry | LULU | Industry Average |
| D/E | 0 | 1 |
| ROA TTM | 2 | 1 |
| ROE TTM | 1 | 1 |
| Net Income Growth (3 year average) | 5 | 1 |
| Revenue Growth (3 Year average) | 4 | 1 |
| Operating Margin % TTM | 2 | 1 |
| Net Margin % TTM | 3 | 1 |
Although fundamentally sound, the equity does seem to be over-priced:
| | | |
| --- | --- | --- |
| Valuation's | LULU | Industry |
| Price/Sales TTM | 4 | 1 |
| Price/Book | 6 | 5 |
| Price/Earnings TTM | 1 | 1 |
Lack of Patents:
With a 4:1 Price: Sales TTM relative to the industry, hovering over the 52 week low, and loosing percentages of high end customers due to a declining global economy, LULU's future remains unpredictable. This unforeseeable issue is compounded by LULU's lack of, ambitiously, monopolizing the manufacturing and distribution of yoga apparel.
Aside from being over-valued, the crux of the problem is primarily due to the lack of patents on their technology, fabrics, and processes utilized to manufacture its products. Although LULU does have a trademark on their products, this does not prevent competitors such as Nike (NYSE:NKE) to legally and identically replicate their manufacturing techniques.
Merger and (or) Acquisition?
Nike, GAP Inc. (NYSE:GPS), V. F. Corp. (NYSE:VFC), and Colombia Sportswear Company (NASDAQ:COLM), also manufacture and sell yoga attire along with other related products. These larger companies are in a great position to possibly acquire or merge with LULU. However, the cost of acquisition for an over-valued equity, is much greater than utilizing their un-patented technology for yoga apparel production.
The 2013 Recall:
A twofold decline in share price has occurred since June 2013. This depreciation in share price had much to do with recall of the slightly transparent Luon Black Yoga Pants. At that time, a Business Insider article written through Associated Press, did not consider the recall as a discourse from success. LULU did make a smooth transition from recall to returning the corrected line of yoga pants back on shelves. However, although swift in action, lack of quality assurance in 2013 made LULU loose roughly $18 million in sales.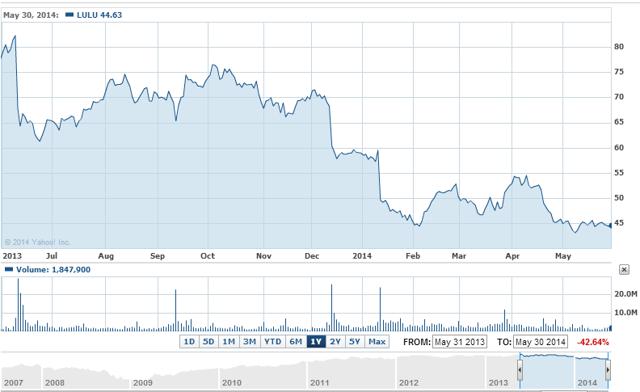 Management Concerns:
Fortunately, LULU has addressed the quality assurance deficiency in its corporation. In January 2014, LULU took GAP Inc.'s ex-IT executive, Allan Smith, and promoted him from VP of IT logistics in LULU's yoga-gear manufacturing department to the firms CIO. The company believes Mr. Smith can be more valuable in inventory management rather than quality assurance of yoga-gear products.
In January 2014, LULU also replaced ex-CEO Christine Day for Laurent Potdevin. Through his work at TOMS, Burton, and LVMH, Mr. Potdevin has demonstrated extensive experience in retail, management, and marketing. LULU's management has separated chairman and CEO roles. LULU's founder has also stepped down from chairman of the board. The new chairman is Michael Casey.
Ownership:
LULU's management holds more than 30% of the equity's outstanding shares. Institutions such as Fidelity, Capital Research Global Investors, Prudential, LIPO Investments (USA), Inc., and Thornburg Investment Management, Inc., hold over 50 million shares. Large growth, large blend, and large value funds are currently purchasing 5% more shares relative to selling.
On March 31, 2014, American Funds bought nearly 6 million shares. On the same day, Capital Research Global Investors, Manning & Napier Advisors, LLC, and Oppenheimer Funds, Inc., purchased more than 9 million shares total. LULU has between 80%-90% of the equity owned by management, institutions, and funds. As investors, this news should provide a sense of comfort and security towards holding long or short positions.
Another Look:
Although capital expenditure has increased over the years, so have free cash flow, assets, and net income. The equity is currently trading lower than the price large funds and institutions paid per share on March 31, 2014.
Capital Expenditure General Trend: Increasing YOY from 2010-2014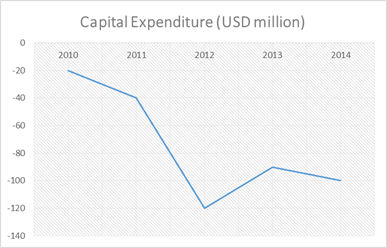 Standard Deviation of Earnings: Positive Shift from 2010-2014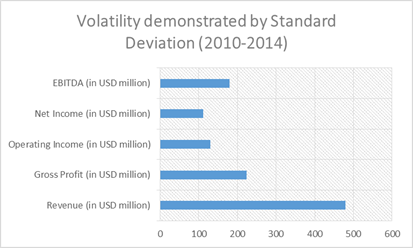 Operating Cash Flow General Trend: Increasing YOY from 2010-2014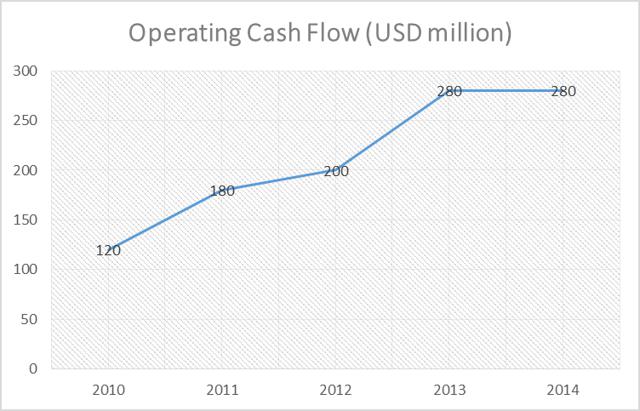 Free Cash Flow General Trend: Increasing YOY from 2010-2014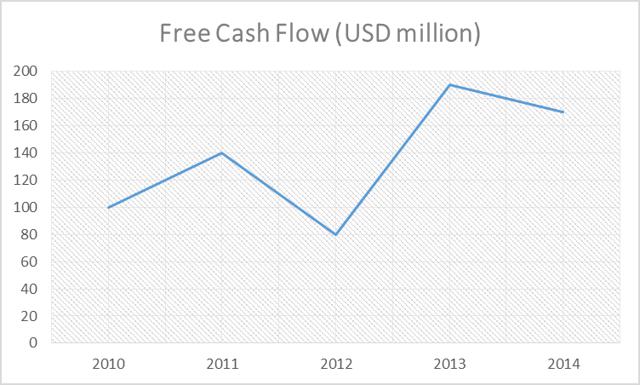 Conclusion and Technical Analysis:
LULU has announced an earnings release on June 12, 2014. The estimates are more conservative compared to Q4 of 2013. Since then, management has changed, institutions and large funds have invested heavily in the equity, and a new CIO will be managing the eCommerce growth, making him responsible for more than 19% of revenue from sales.



The RSI (14) is almost above 50, MACD is hovering over its EMA, %K (5) Stochastic is rising above % D, and both %K and %D are climbing out of over-sold territory. In my humble opinion, this low-debt equity currently trading around a 52 week low, is a buy
Disclosure: I have no positions in any stocks mentioned, and no plans to initiate any positions within the next 72 hours. I wrote this article myself, and it expresses my own opinions. I am not receiving compensation for it (other than from Seeking Alpha). I have no business relationship with any company whose stock is mentioned in this article.