One industry that has been mentioned here in passing, and which I am following for signs of better pricing and a cyclical bottom, is property and casualty insurance. We mentioned in a previous post how several players are priced well below book value , consequence of a soft market with ROEs below cost of capital. This situation should be unsustainable and the big question is when is it going to reverse.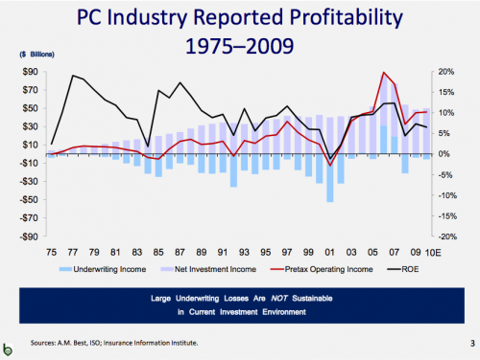 This nice chart from a recent W.R. Berkley (NYSE:WRB) Corporation presentation illustrates not only the under performance of the industry in terms of ROE but also its dependency on investment profits to achieve those returns. With interest rates at the end of a secular 30 year decline – they cannot go below zero, can they – the question is when and how much pricing and underwriting profits should recover.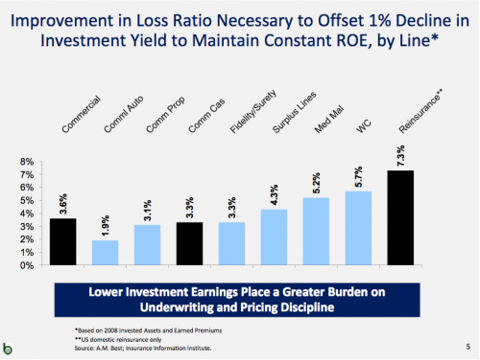 These are some estimates of which lines will be most impacted and the price elasticity to compensate for the investment income shock. Oh, and thanks Mr. Berkley for that nice checklist too.