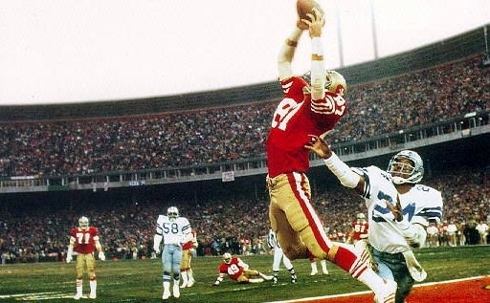 Last week I initiated a small long-term position in both Microsoft (NASDAQ:MSFT) and Intel (NASDAQ:INTC). I believe both of these stocks are extremely undervalued and provide a safe, sustainable dividend. Additionally, both stock prices have been unfairly punished, while the companies' long-term stories remain strong and intact.
Microsoft has one of the largest competitive moats of any company I follow. Their bread and butter - the Microsoft Office suite - is a renewable source of income with extremely high profit margins. The company generates tremendous free cash flow and possesses one of the most recognizable brands in the world. Regardless of economic conditions, businesses will eventually upgrade their computers and business software.
Shares of MSFT have been recently been beaten down recently for a myriad of reasons:
Worry about the global economic recovery: This is a real concern. Business will undoubtedly push off nonessential spending, which will include cyclical upgrades. For long term investors such as myself, this is merely a phase I am willing to wait out. The story is intact, companies will eventually upgrade.
Failure to successfully penetrate the smart phone market: MSFT's attempts to break into the smartphone market have been abysmal. The Kin? That was cancelled quicker than The Michael Richards Show. This is too big market to simply ignore; something will have to be done to at least put them in the same park as the iPhone (NASDAQ:AAPL) or Android (NASDAQ:GOOG). I don't have much faith in Windows & Mobile.
Speaking of Apple: I believe people are actually assuming that the Apple will steal market share from Microsoft. This is hogwash. Corporate America is NOT going to convert to Macs. Apple products are fun and they are functional but they are not cheap or business friendly. Nothing compares to Microsoft Office or its dominance in corporate America.
It's Boring: Of course it's boring, but who cares? The company is the bluest of the blue chips and is about as safe of an investment you are going to find.
Even with all these worries factored in, the stock is still ridiculously undervalued.
Forward price to earnings:

9.02
5 year projected PEG ratio:

.99
To put this into context, the average PE ratio for Microsoft over the last decade is over 15. MSFT is holding an incredible amount of money on their balance sheet. Plus a credible rumor that there is a dividend increase in the foreseeable future. This will hopefully push its current 2.20% dividend yield to amount greater than 3%.
At 25.00 and below Microsoft is a screaming buy.
Intel: The second half of the WINTEL equation is the computer itself, Intel. INTC is the leading producer of integrated circuits for computing and telecommunication devices. More simply stated, they make what makes your computer run. Intel has posted two blowout quarters in a row, but the stock price has been held back due to concerns of peak margins/earnings. Recently, Intel has lowered its next quarter's earnings outlook sitting slowing PC demands. This was obviously followed by numerous downgrades from other analysts and the stock has subsequently been punished to below $18.00 a share.
My general rule is INTC under $20.00 is a buy. INTC at $18.00 is larceny. Even with its lowered earning estimate the stock is trading at a RIDICULOUS forward price to earnings ratio of: 9.28 and 5 year projected PEG ratio of .75! Its average PE over the last decade was 20+. Intel has over 18 billion dollars on the balance sheet and is yielding 3.5%. I will happily wait out a few quarters of slower growth the buy into such a dominant company at a bargain price.
Intel's recent acquisitions did make me scratch my head, but I do trust the company's leadership so I am willing to let the story play out. The move into smart phones is obviously welcomed but hopefully not too late.
So in summary I initiated and Initial position in WINTEL of 100 MSFT shares at 23.99 and 100 INTC shares at 17.98 for a total investment of $4,197.00 yielding roughly 2.7%. I will sell covered calls on these lots to increase yields on these investments.
Disclosure: Author is long INTC and MSFT