Even more than usual, Jack Daniel's (NYSE:BF.B) is proving a strong and versatile brand. In spite of various regulatory hurdles, spirits sales remain uniformly strong in traditional markets worldwide.
Globalization Helps Spread The Love
The development of a more globalized culture has allowed brands like Jack Daniel's to achieve unprecedented levels of popularity. Around the world, people of diverse types now toast with Tennessee whiskey and Kentucky bourbon-a dynamic, which could continue to play out in the decades to come.
In the midst of a domestic business culture obsessed with importing, American spirits makers export about $1.5 billion in spirits every year. In a newly friendly global trade environment, reduced tariffs and less protectionism have ensured the tenacious growth of American spirits.
Last year, sales in Japan, Germany and France were particularly crucial in driving the development of an unprecedented year.
Positive Results
Brown-Forman's practices are increasingly vindicated as the company reports continuous positive indicators.
· The company recently reported a 12% growth in third quarter profits, providing further fuel for a public already sold on this dynamic firm.
· In 2013 Jack Daniels' family of brands grew net global sales 11% and US sales 10%. The 'Gentlemen Jack' label grew net sales by 30% in 2013.
· Underlying sales in emerging markets, particularly Russia and Eastern Europe, Turkey, Brazil, Thailand, and Indonesia, grew 12%.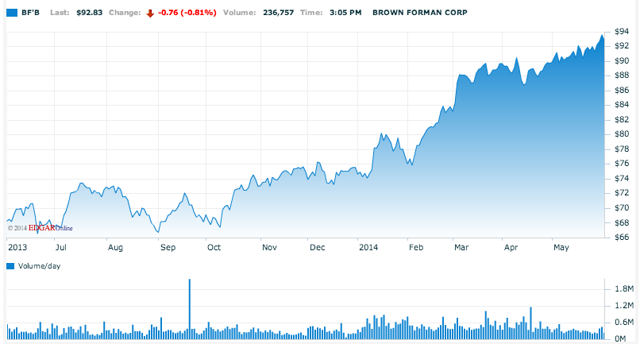 (Nasdaq.com)
Brown-Forman is very well positioned to benefit from the growing demand and positive industry outlook for alcoholic beverages worldwide, which could reach $1,369.5 billion by 2018.
In the 12 months ended April 30, BF.B reported a 6 percent increase in global net sales in the 12 months ended April 30. This was largely due to the success of Jack Daniels, whose sales improved 8 percent globally.
Some attribute this to the 'Mad Men effect,' or a renewed interest in American spirits, accompanied by a culture of affluence and hard work--not only domestically, but worldwide, as other nations begin to champion values of individual empowerment.
Jim Beam, Japanese Hero
Jim Beam is a bourbon brand with nearly as much commercial appeal as Jack Daniel's. In bourbon-loving modern Japan, distilleries work to emulate the fine qualities of Jim Beam spirits.
Jim Beam was recently acquired by the Japanese spirits company Suntory (OTCPK:STBFY) after receiving antitrust clearance, to become the worlds' third-largest high-end spirits maker. Suntory is unique, founded in 1899, as a Japanese winery. Recently, the company has undergone enormous change in its push to become a global industry leader. In July 2013, one of the groups' major enterprises, Suntory Beverage & Food Ltd., was listed on the Tokyo Stock Exchange--and in May 2014 sold $8 billion in debt to finance the purchase of Jim Beam.
Investors are positive about the union of Jim Beam and Suntory, given both companies' long heritages in the industry. CEO Matt Shattock calls the combination a 'cultural fit.'
Suntory reflected solid growth leading up to the merger (see below).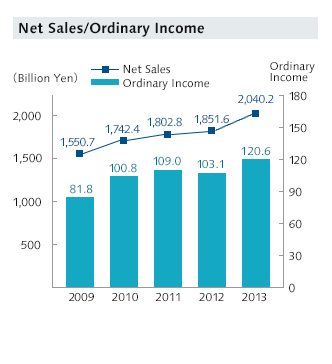 (Source)
The merger will continue to capitalize on growing demand in emerging markets.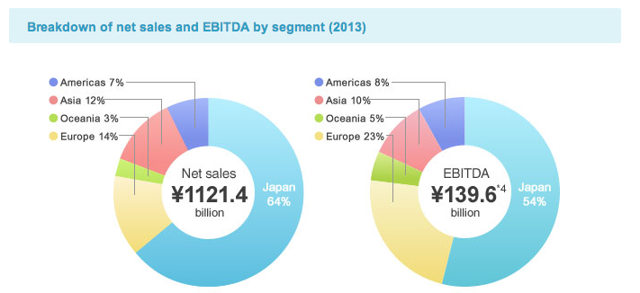 (Source)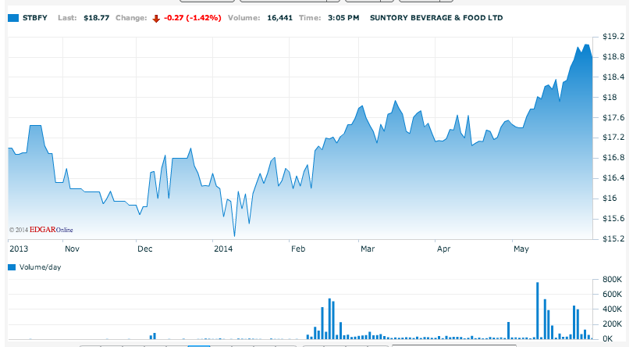 (Nasdaq.com)
Conclusion For Aficionados (And Investors)
Brown-Forman Corp. and BEAM could likely continue to benefit from broad-based, global support.
Apparently, Kentucky and Tennessee gentlemen values hold appeal throughout the world-and increasingly in developing nations.
Whether this is a cultural phenomenon that warrants additional discussion is the subject of another article. For now, investors should be positive on both brands, offering low risk, emerging market exposure, for classy portfolios in 2014.
Readers wishing to join the discussion on Brown-Forman and Suntory should click the +FOLLOW button above the title of this article and follow @DRDInvestments on twitter.
Disclosure: I have no positions in any stocks mentioned, and no plans to initiate any positions within the next 72 hours. I wrote this article myself, and it expresses my own opinions. I am not receiving compensation for it (other than from Seeking Alpha). I have no business relationship with any company whose stock is mentioned in this article.