By Sumit Roy
Natural gas was last trading up by 1 percent to $4.69/mmbtu after the Energy Information Administration reported that operators injected 119 billion cubic feet into storage last week, above the 115 to 117 bcf most analysts were expecting.
The latest injection was above last year's build of 111 bcf and above the five-year average build of 94 bcf.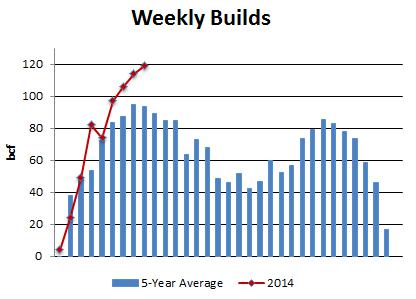 In turn, inventories now stand at 1,499 bcf, which is 753 bcf below the year-ago level and 887 bcf below the five-year average (calculated using a slightly different methodology than the EIA).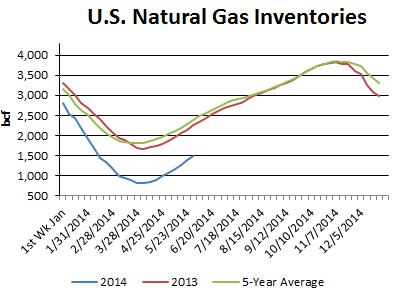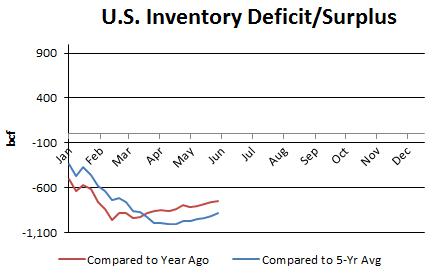 The weather last week was slightly warmer than seasonal norms.
According to the Edison Electric Institute, utilities generated 74,664 GWh in the week ending May 31, down 2.3 percent from a year ago.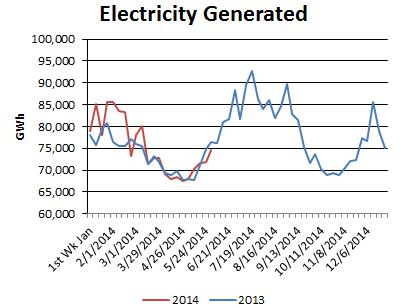 Looking forward, the NOAA's 6- to 10-day outlook calls for mixed weather across the country.
NOAA 6- TO 10- DAY OUTLOOK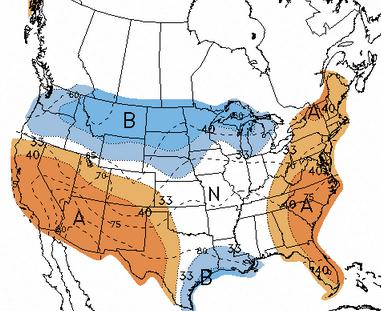 Meanwhile, Baker Hughes reported that the number of rigs drilling for natural gas in the U.S. rose by one to 326 last week.
Natural Gas Rig Count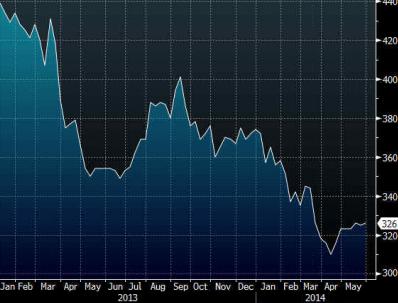 Natural Gas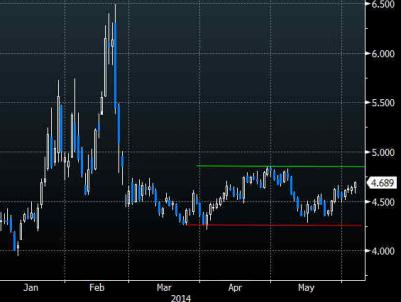 Bottom Line: The latest inventory data from the EIA were neutral, as the inventory deficit against the five-year average fell from 912 to 887 bcf and the deficit against last year fell from 761 to 753 bcf.
While bearish on the surface, the 119 bcf build was only modestly larger than last year's 111 bcf injection, leading to only a small decline in the year-over-year surplus. As is typically the case, injections peak during the week of Memorial Day; thus, we expect injections to trend lower from here as summer kicks into gear.
On the downside, the biggest risk to the market is surging production. U.S. output was up 4.34 bcf per day from a year ago in March, according to the latest data from the EIA. Excluding Gulf of Mexico production, output was up even more-5 bcf/d. If maintained, such a torrid pace of production growth would surely pressure the market eventually.
That said, Bentek, a leading energy analytics company, said that its most recent pipeline data indicated output was up only 3 bcf/d in May. If that's correct, output growth may be slowing. In either case, this is the factor that bears close watching throughout the rest of the year.
In the meantime, bulls are firmly in the driver's seat as long as the inventory deficit remains substantial. All indications are that storage levels will remain at uncomfortably low levels for some time to come. That leaves the market prone to price spikes in the event of a surge in demand.
A period of warmer-than-normal temperatures during the height of summer in July or August would surely lead to a rally above $5/mmbtu. Likewise, if the 2014/2015 winter is colder than normal, a surge above $6 or $7 is likely.