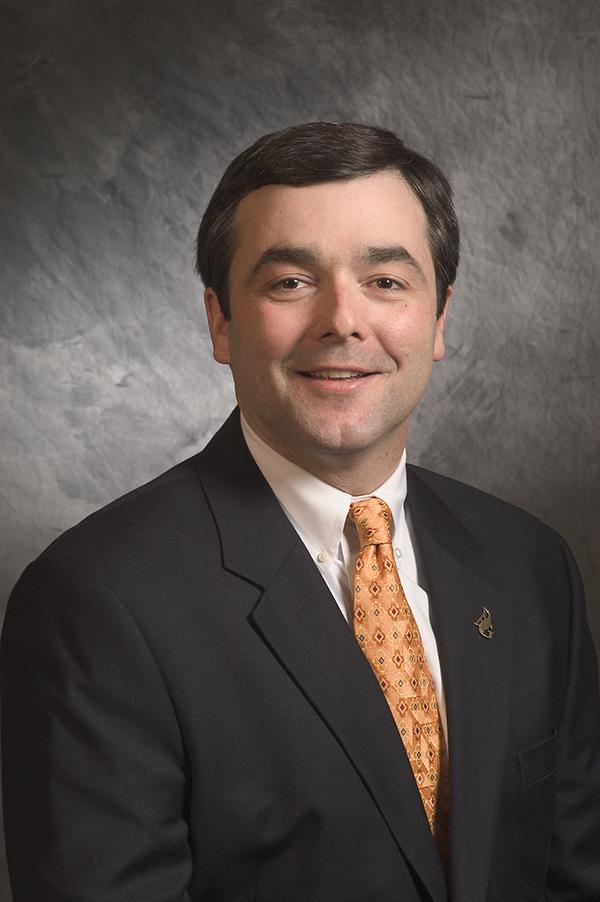 Scott L. Wren is a senior equity strategist with Wells Fargo Advisors. Previously he was a senior equity strategist with A.G Edwards.
Harlan Levy: Now that we've recovered more than the pre-recession 8.7 million jobs, are we going to continue to see monthly new jobs numbers like May's 217,000 and the previous similar numbers as well as the low level of initial jobless claims?
Scott Wren: Based on our analysis I think we are going to see initial jobless claims that are below 300,000. So the claims numbers will improve, but not a lot. The four-week moving average of jobless claims is about 310,000. It'll move a little bit lower and briefly be below 300,000, so it's moving in the right direction.
One thing to remember by looking at history is that even in good economic times, the number of initial jobless claims doesn't move that far below 300,000. Anything below 300,000 is a pretty darn good number. If you think about it, in the U.S. economy, whether the economy is good or bad, there are literally millions of jobs that are gained and lost every month. We have a very dynamic labor environment, and it has been slowly improving.
The number of new jobs gained in the recovery has finally exceeded those that had been lost, and that's a good thing.
But you have to think that every month on average in the U.S. you probably have 125,000 new entrants into the job market. Over that time we have gained back 8.7 million jobs plus, but you have a lot of new people in the labor market as well as a lot who have dropped out. You have to think about that number and what it means.
It's good that we've regained those jobs, but there are still a lot of people out there who have a lot of trouble finding jobs, and you have a structural issue, because a lot of people have been unemployed for more than six months. The biggest problem in the labor market right now is the number of long-term unemployed people.
Meanwhile, we are going to get between 180,000 and 220,000 new jobs a month. That's the range for the rest of the year, and that's good but not great.
Q: With wages up only 5 cents an hour in May, the work-week staying the same as in April, and part-time and temp workers accounting for a large percent of the new jobs, how can there be enough income growth to bolster more consumer spending, which is now slowing, and near-term growth?
A: You can only expect consumer spending to grow slowly as the labor market improves. Wage gains have been minimal. That has helped keep inflation down, but for workers that's not a great thing. I don't see wages rising strongly any time soon.
If you look at average hourly earnings, which the Federal Reserve watches closely, year-over-year average hourly earnings are up 2.1 percent. That's barely ahead of consumer inflation. People aren't really gaining that much ground, and wage gains are one of the most important keys to inflation. It's tough to get inflation up and running on any kind of sustaining basis if you don't have stronger wage gains.
When you look at the internals, the work week has been stuck at 34.5 hours for awhile. You want to see that work week get longer, but it hasn't happened. Those numbers recently and for a number of months confirm that we're in a modest-growth environment, and it's unlikely to change any time soon.
This year Gross Domestic Product growth will be 2.4 percent. That's accurate despite the minus-1 percent growth in the first quarter. The consensus, 2.7 or 2.8 percent, is too high. The Federal Reserve thinks growth will be 2.8 to 3 percent, but they're too optimistic. I feel certain they'll adjust that down in the next couple of months.
Q: What are the implications of the unchanged 62.8 percent labor force participation rate?
A: That, of course, is one of the main reasons the unemployment rate has fallen. It's a disturbing trend and is reflective of some of the longer-term structural issues in the labor market. It reflects an environment where you do have a lot of people out of work for a long time.
Much of what we've seen, and certainly this labor situation, makes the Fed more cautious in terms of raising rates. They want to be really careful and really certain. I would think that at the earliest they would raise rates in the middle of next year.
But there's a reasonably good chance that it will be further down the road.
Q: Is manufacturing really recovering, with May manufacturing employment up by 10,000, the 10th straight monthly increase?
A:
Manufacturing is doing OK. Car sales are doing very well. High-tech manufacturing is good, but while manufacturing is seeing some job gains, we're a service economy, and we're going to be a mostly service economy for the foreseeable future.
Manufacturing will slowly improve, but not swiftly, and I think it's largely going to be because of automobile manufacturing and manufacturing-related high-tech goods.
Q: Does the May construction payroll increase for the fifth month in a row augur well for housing, even though the job gain pace is slowing?
A:
We will see a better pace for housing over the rest of the year. If you look at new-single-family-housing permits, that looks good. Into next year through January 2015, our work suggests that housing permits will be heading higher.
There have been some headwinds. First-time homebuyers are having a tough time because prices are up, and it's harder to get credit. Plus, there's not a lot of inventory on the market. Those are some of the issues.
But I think you'll see existing home sales consistently above the 5 million mark by the end of the year. So there will be improvement, more sales, better building permit numbers. Housing will contribute, and the headwinds will ease as we move through the end of the year.
Q: How long will the Federal Reserve maintain its monthly bond purchases, and when will it raise interest rates?
A: The Fed will keep cutting its monthly bond purchases by $10 billion until the program comes to an end sometime this fall.
I think Fed Chief Janet Yellen made a mistake saying that six months after quantitative easing ends, the rates will go up. For one thing that would be too soon.
The Fed doesn't want to pin themselves into a corner. They need more flexibility than forcing themselves into a corner with timing on monetary policy that's nine to 12 months in advance. They'll tell us in pretty clear terms probably three or four months before they raise rates.
Q: Are stocks getting ahead of where they should be after rising 1 percent so far this year?
A:
I think fair value for the S&P 500 at the end of the year will be about 2,000. Our official year-end target range is 1,975 to 2,025. I have a high degree of confidence in that number. Our work shows that stocks may make a run up in June and July, but I think we'll see some back-and-forth trading, and we will have some opportunities to buy stocks at lower levels than current levels.
Sectors I like are sensitive to the ebb and flow of the economy. I like consumer discretionary, industrial and technology. We don't want our clients hiding in defensive sectors like utilities and healthcare. Utilities have been one of the best performing sectors this year, but I don't think that will be the case over the next 12 months.
Q: Why is there an increase in bond-buying while stocks are rising?
A: The bond market is telling me that we're going to be in a slow-growth environment. There's also a little bit of flight to quality and global-fears type of buying, but the majority, 80 percent of why the bond market is where it is now, is because growth will be modest.
Q: Will the European Central Bank's lowering interest rates to just below zero really reverse the eurozone's descent into deflation, which would seriously threaten global economies?
A: It should help, but I don't think the ECB has done enough to stimulate their economies. They haven't really addressed some of the more structural issues, regulations, labor, social entitlements. They're doing nothing to address those. This was an attempt at a Band-Aid., but it's not a solution. This will not turn the European economies around. It may help but not to a significant degree.
Disclosure: I have no positions in any stocks mentioned, and no plans to initiate any positions within the next 72 hours. I wrote this article myself, and it expresses my own opinions. I am not receiving compensation for it (other than from Seeking Alpha). I have no business relationship with any company whose stock is mentioned in this article.