Netezza (NZ) rose 14.9% to $28.27 yesterday following IBM's (NYSE:IBM) announcement that it intends to purchase the company for $1.7b in order to help grow its analytics businesses; this Associated Press article provides more details. The company ranks poorly on our relative value on all metrics except Operating Momentum, which seems likely to continue to improve. Trailing 12-month EBITDA was $10.9m as of January 2010, moving to and $19.5m as of July 2010, with implied consensus forecasts for $27m-$32m as of January 2011. The stock is now trading at more than 115x and 67x consensus EPS of $0.25 and $0.42 for this calendar year and next. Coupled with low analyst revisions momentum, a stock like this is not going to be picked up by many quantitative systems.

There are 145 stocks with market caps below $2.5b that show better operating momentum trends than Netezza. While we did not find any other attractive stocks in the Computer Storage and Peripherals industry, more broadly there are 27 stocks in the Technology Sector that show better operating momentum, including the following: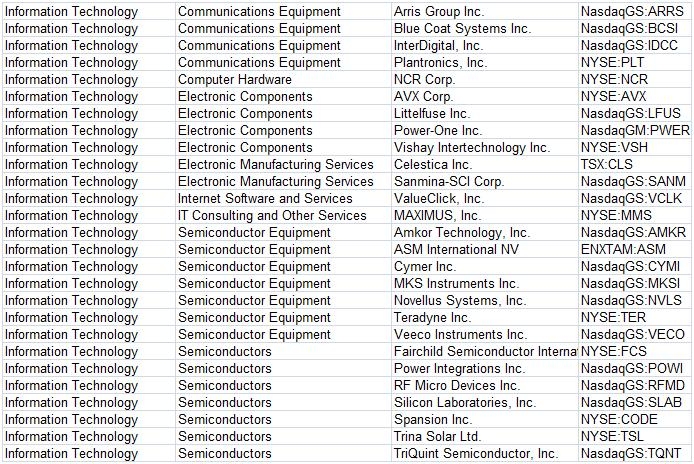 Of these 27, 5 of them show very attractive rankings for Relative Value, Analyst Revisions Momentum and Fundamental Quality.


Disclosure: None