Are the major indexes dangerously overbought above their 21-day moving averages again?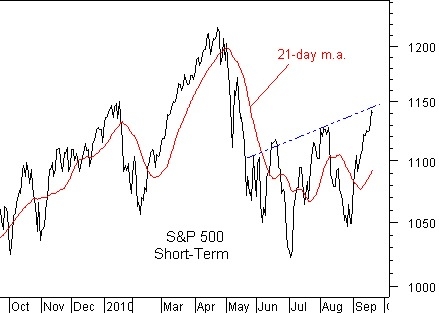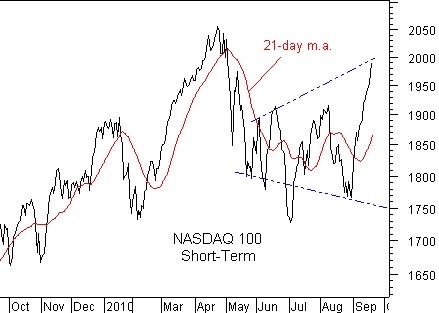 And at a time when last week's weekly AAII investor sentiment poll showed 50.9% bullish? That's the highest level of bullishness and complacency since it reached 54.6% bullish in October, 2007 near the October, 2007 top of the 2003-2007 bull market. The other higher reading was 53.3% bullish on May 1, 2008, as the market ended a bear market rally and plunged into its unfavorable season leg down of 2008.
Other readings not quite as high, but at interesting times: The poll reached 49.2% bullish just prior to the Jan/Feb correction this year, and 48.5% bullish at the April top this year.
So, is the market dangerously overbought? Just asking.
Disclosure: No positions