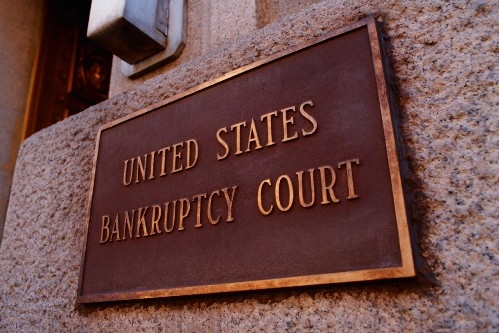 It was inevitable. In a move that surprises no one Blockbuster finally filed for bankruptcy yesterday. The former king of movie rentals is seeking Chapter 11 protection to unburden itself from its huge debt load. It may not seem like it but a Blockbuster bankruptcy is actually a good thing for the company.
Let's take a look at how a bankruptcy filing actually helps Blockbuster.
Less Debt
Blockbuster's reorganization plan will allow the firm to lower its $900 million dollar plus in debt to a more manageable $100 million dollars.
Lower Operating Expenses
Blockbuster will be able to break its long term leases on many store locations. This will lower the company's operating expenses as Blockbuster will be able to cut rent expenses and payroll costs. A leaner Blockbuster will have a better chance at returning to profitability.
Store Closings
Closing store locations will allow Blockbuster to put its digital delivery plan into full motion. The company can reduce its 3,000 locations to a more manageable 1,000. This will allow Blockbuster to be more competitive with Redbox and Netflix (NASDAQ:NFLX).
New Investors
Now that the company has declared bankruptcy, Blockbuster can finally attract new investors. In the past investors avoided putting money into the company because of its debt woes. Once the company emerges from bankruptcy, Blockbuster will have no problem attracting fresh capital from new investors.
New Leadership
Carl Icahn now has a controlling stake in Blockbuster Inc. He owns 33% of the company's senior level debt. Icahn leads a group of investors that owns a large enough share of the company that they can block any restructuring plan that is now to his liking. Icahn may be a thorn in the side of management but he is an equity holder's best friend.
We will see how Blockbuster emerges from bankruptcy. Hopefully the company will come out of bankruptcy a much leaner company with a better business model.