I recently had the opportunity to speak with Phillip Li of Hong Kong based Value Partners, portfolio manager of The Asia Pacific Fund (NYSE:APB), a closed-end fund with a $127 million market cap. Since taking the helm of APB in October of 2013, Mr. Li has implemented a new value-oriented, high dividend strategy. We discussed the fund's fresh new portfolio, the economies of China and South Korea, valuations in the ASEAN region, APB fundamentals, as well as a variety of other topics.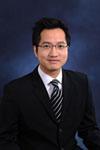 Value Partners' Phillip Li
The "New" APB
Despite its short track record leading the Asia Pacific Fund, Value Partners is not a money management newcomer. With total assets under management of around $10 billion, it has been running its own Asia high dividend strategy for well over a decade - by means of an open-end fund not available for public distribution in the U.S. Mr. Li and his team have been brought in to manage APB by means of their past success with that fund. They have rebuilt The Asia Pacific Fund with the same high dividend tilt of their Asia high dividend strategy.
Generally, investors researching closed-end funds will examine historical data to get a sense of how a fund and its management have performed over time. In this case, with a new fund advisor and different strategy, APB's history, as it were, becomes largely mute. Investors should instead consider the track record of this sister open-end fund. The fund has outperformed the MSCI Asia-Pacific ex-Japan index in 10 out of the last 12 years and each of the last five full years.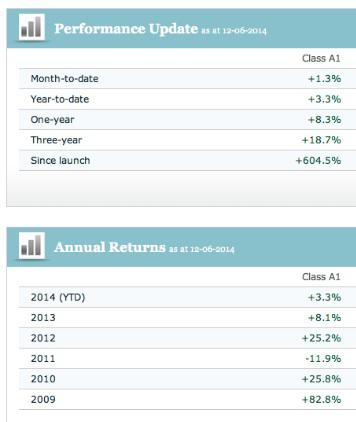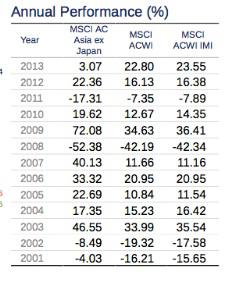 Current Discount
Of course one of the curiosities of a closed-end fund, unlike an open-end fund, is its tendency not to trade in line with net asset value. The Asia Pacific Fund currently trades at roughly a 10% discount to NAV. And as we can see in the chart below, this discount has been mostly constant for the past five years, appearing unmoved by the recent change in management.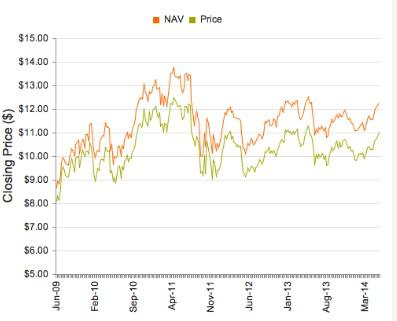 Source: CEFconnect.com
The APB Strategy, Portfolio, And Asian Investing As A Whole
I asked Mr. Li how he would characterize APB's dividend strategy - is it simply high dividend or is there a predilection for picking companies exhibiting dividend growth characteristics?
Phillip Li: On a characteristic basis, the market index [MSCI Asia-Pacific ex-Japan] pays out about a 3% dividend yield - the dividend yield estimated on our portfolio [APB] is about 4.9%, so we have quite a high absolute dividend yield... There are components of the portfolio that we do expect dividend growth either from earnings growth or dividend payout ratio growth, but really, for us, it's about high dividend and the value metric - so companies being cheap as well.
We discussed APB's 14% allocation to preferred stocks listed in the fund's latest annual report. I asked Mr. Li if these positions were helping boost the yield.
Phillip Li: A lot of the preferred shares that we hold are South Korean companies. They are actually not high-yielding securities... While they are preferred shares, they are not bond-like investments. They are equivalent to common shares, but they do not have voting rights. Because of this differential, they trade at a 30-50% discount to the common shares - they are much cheaper. And they are helping portfolio performance this year.

Adam Aloisi (NYSE:AA): So when investors take a look at your preferred position that is a value add as opposed to a yield add?

Phillip Li: Exactly.
I asked Mr. Li to characterize the current nature of Asian economies versus that of the U.S.
Phillip Li: So clearly the economy is in a different cycle compared to the U.S... growth has been slowing, particularly in Korea the last couple of years... In China there's been a number of changes - a handover in leadership and a change in the focus of pace of growth desired by the economy... The U.S. has seen a stronger level of growth the past few years, while Korea has been more trough level... In China this is an area where the slowdown continues - continuing over the past two quarters with policymakers stepping in to loosen on the economy to ensure stable growth of roughly 7.2-7.5%. So the cycle is extremely different.

If we look at ASEAN markets, we have seen an acceleration in growth over the last couple of years particularly through bank financing and hot money flows to the region and that is why we are more comfortable with Korea and China. They have been hit with headwinds, but that also reflects a much cheaper valuation and that's why we have much more exposure to these markets that trade at 8-9X PE, compared to U.S. and ASEAN markets, which are much more expensive.
Mr. Li went on to explain that the prior positioning of the portfolio was more index-like, compared to today's dividend value construction.
We talked a bit more about the valuations in the ASEAN region.
Phillip Li: ASEAN is very over owned. These are areas where many equity managers are overweight... When you compare Thailand to China - Thailand being the cheapest ASEAN market - with political uncertainty, decline in the consumer and tourism - yet a lot of these stocks trade much higher on a P/E basis compared to China - we think the valuation gap is not necessarily justified... and doesn't make sense for us. There's room for China to catch up to Thailand and ASEAN [on a valuation basis].
Later I asked Mr. Li about the fund's heavy position in banks, three of which, two Chinese (Bank of China, China Construction Bank) and one Korean (DGB Financial), show up in the company's recent list of top ten holdings.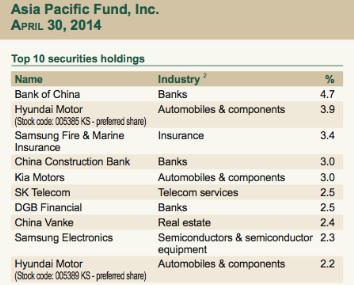 Phillip Li: What this reflects is that they are very, very cheap. A lot of the banks, both in China and Korea trade below book, around .6-.8X book. They are still very traditional banking businesses - they are not actively involved in derivatives, securitizations and other complicated structures of developed markets... On a P/E basis they trade at about 5X earnings... There are a lot of investors worried about transparency - there's a lot of news on shadow banking - and local government debt - and other issues that haven't been highlighted. Regulators are getting on top of this and trying to clamp down on some of the concerns - so from that angle we think the concerns are priced in.

AA: Does your large position in consumer discretionary equities reflect China's ongoing transition from a producer to a consumer nation?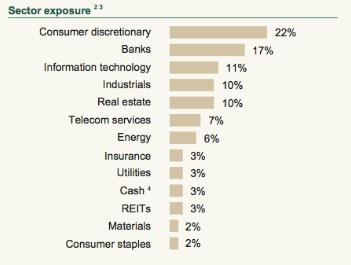 Phillip Li: The focus on the consumer as a driver in China has been a decade-long trend and will persist as wages have been going higher and over time China will not be as competitive as other economies such as Vietnam and Cambodia which have cheaper labor costs in terms of manufacturing. More importantly as income growth is sustained, they are able to build their own middle class. From that angle it is clear that consumer trends will boost - along with an urbanization policy that is supported by the Chinese government. The plan moves effectively 10 million per year into cities - into new cities - which are effectively people who are de-urbanized - that is a huge move in terms of population migration. We have a number of names, both Chinese and South Korean, in the portfolio to take advantage of consumer trends.

AA: Given some of the political instability, human rights concerns and perhaps other issues that Western markets aren't generally plagued with, do you see general heightened risk to investing in Asian/ASEAN markets?

Phillip Li: In terms of political unrest, I would say that the risk is not high across Asia. Clearly in countries such as China there is no democratic process, and historically countries with democracies have been more stable - even though with what we've seen with Thailand, that does not have to be the case. North Korea is the outlier within Asia.

Another issue might be corporate governance risk, companies have shorter track records, much faster pace of growth, therefore [investors] are more skeptical to the sustainability of their growth and whether management is aligned to growth. There is a lower degree of corporate governance and therefore it is much more important in Asia to do your homework and do due diligence. We have a very large team in place to visit a company before we invest in them.
AA: Is the corporate fraud issue, something we hear a lot about with regard to Chinese companies, getting better?

Phillip Li: Some of the short sellers who have been publishing negative reports on Chinese companies - that has been a good trend over the last couple of years - in that sense they have done good work to improve the efficiency of the markets and red flag companies. Moody's has also raised red flags... When growth is accelerating, that is a period when companies are better able to hide their problems - when growth is decelerating that is when problems with debt - weak demand really shows up in cash flows and the balance sheet. There was also a frozen IPO market in China which has recently restarted - rules are being added... A lot of it [fraud] has been flushed out the past few years.

AA: So things are getting better on the fraud front, but still room for improvement?

Phillip Li: Clearly, yes.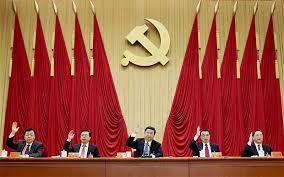 When analyzing the fund's annual report, I noticed a consistent level of turnover well in excess of 100%. I asked Mr. Li if the new strategy would result in a lower turnover rate for APB.
Phillip Li: Our turnover level for the strategy [High Dividend Stocks Fund] has been around 100%, so it will not be very low - even though we have a long-term horizon for stocks, it does not mean that we will not buy and sell based on valuation and where the stocks are headed. From that angle we will have a lower turnover, but probably not too much.

AA: So you would not hesitate to move out of China and Korea and into the other markets if valuations were to reverse?

Phillip Li: We're looking at each company, but if there is a change in cycle... we will definitely invest in that space. This is on a company by company level, not really a preference for a specific country... there are currently pockets of value [elsewhere] but if you look at high quality Indian banks, they are trading at 4-5X book versus the Chinese banks that trade for less than 1X book. So, 5-8X the price of a similar quality Chinese bank.
As I concluded my interview with Mr. Li, he wanted to stress that although growth in China is slowing, that new leadership and proposed reforms from last year's Third Plenum should be viewed positively by investors. Financial reform, increased profitability, and better capital allocation along with improved safety nets are leading to a much better baseline upon which to invest in China, in his opinion. Since most investors are underweight, or have no exposure to the region, he thinks that most are seemingly underestimating the level of reform going on.
Is APB A Buy?
With a new advisor possessing a cogent, attractive, and tested Asian equity-income strategy, on the surface APB seems like a worthy consideration for investors desiring managed diversification outside domestic equities. There is certainly a unique set of risks to investing in the Far East and China, but the fund's thoughtful, deep value strategy would seem to mitigate some of that risk.
As far as dividend yield goes, with the fund apparently generating an absolute payout rate of 4.9% that Mr. Li mentioned to me, coupled with the current 10% NAV discount, investors are buying into almost a 5.5% dividend rate. Unfortunately, with total fund expenses running better than 2%, 2.32% according to CEFconnect.com, the actual yield that may ultimately float down to investors this year is uncertain at this point. And since the high dividend strategy has only been established this year, timing and frequency of the payout are similarly uncertain. There does appear good likelihood that the fund, once the dividend policy is established, will generate at least a modicum of dividend growth based on Mr. Li's comments to me.
It doesn't appear that tax efficiency will be a prime consideration for APB investors, which isn't necessarily a bad thing in a managed CEF, simply something to be aware of. There do appear to be some substantial realized gains sitting in APB (~$10 million) as of the March 31 annual report, probably generated in conjunction with the strategy shift. But the unrealized capital position of the fund is actually a loss of around $14 million at the end of the first quarter. However, the fund's NAV has gone up about 7% since then, so the unrealized loss has narrowed to I would estimate about $6 million. Thus, it's possible that a capital gains distribution is waiting in the wings for shareholders.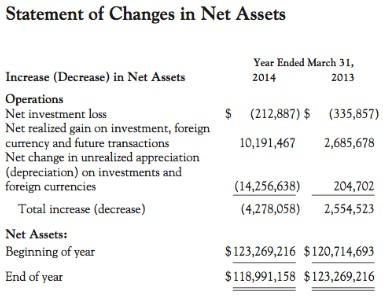 Source: APB Annual Report
While there are certainly many pooled Asian/ASEAN equity options for investors, both ETF and CEF, that possess a more reasonable fee structure, APB would seem to be rather unique in its dual-focus on deep value and higher-yielding equities. Further, its current spotlight on equities in China, Hong Kong, South Korea, and Taiwan for their inherent value (about 85% of assets) would be a further differentiator to peers skewed heavily or passively towards ASEAN assets, India, or even Australia.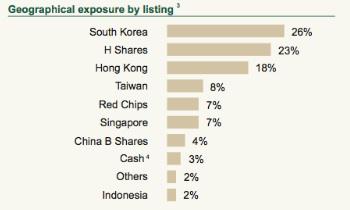 Another consideration here is the fund's small market capitalization and relative lack of liquidity. While APB has averaged about 25,000 shares daily over the past year, there appear to be many days when less than 5,000 shares have changed hands. Further, low market cap funds generally maintain higher than average expenses - a point noted above.
All in all, despite the drawbacks, APB seems like a worthy consideration for both equity-value and equity-income investors looking to add Far East stock exposure to a portfolio. Given current concerns about the valuations of domestic dividend stocks, a security like the Asia Pacific Fund represents an interesting diversification idea. The current discount provides a yield boost and acts as a further risk mitigator for those debating exposure to the region. There is also the possibility for the discount to narrow, an alpha generating prospect, which could certainly occur if management continues its proclivity to outperform. The expenses and a small share float seem to offset the discount benefit to an extent and might be looked at as a considerable obstacle for some investors - but perhaps not an insurmountable obstacle - given Value Partners' track record in managing Asian stocks with a high dividend flair.
Disclosure: The author has no positions in any stocks mentioned, and no plans to initiate any positions within the next 72 hours. The author wrote this article themselves, and it expresses their own opinions. The author is not receiving compensation for it (other than from Seeking Alpha). The author has no business relationship with any company whose stock is mentioned in this article.
Additional disclosure: Disclaimer: The above should not be considered or construed as individualized or specific investment advice. Do your own research and consult a professional, if necessary, before making investment decisions.