"A common mistake that people make when trying to design something completely foolproof is to underestimate the ingenuity of complete fools."- Douglas Adams
A Hitchhikers Guide to a Post-Burst Tech Bubble Reflate World: Short Workday
The worst thing about a bubble popping is trying to figure out what to do next. This is because so much energy is expended chasing something elusive that one is often ill prepared for what comes next. Oh, how we miss having conversations with people about why Castlight (NYSE:CSLT) and Plug Power (NASDAQ:PLUG) aren't scaring us out of our Veeva (NYSE:VEEV) short, and better yet why we are happily shorting growth stocks into earnings that we are dead certain will beat and raise guidance. Yep, those were the days. What we wouldn't give for another Castlight to come along or for some VC to coin another catchphrase like "Vertical is the new horizontal." Or if we could just turn back the clock a bit to right before David Einhorn's epic athenahealth (NASDAQ:ATHN) presentation. Just a few more YouTube clips of Jonathan Bush making outlandish claims like he invented the question mark would be nice.
O Bubble, Bubble! wherefore art thou bubble?
We spent so much time getting to know each other over the past year, and then poof you are gone. No phone call, no email, and not even a WhatsApp message. We woke one day feeling more like Batman in a Joker-less world, left to sift through the post-apocalyptic tech momo ruins. There is something decidedly unsettling about having momentum investors actually agree with you about anything. Markets don't seem right to us when the momo crowd are not behaving like Superman with the FirEye (NASDAQ:FEYE) and Splunk (NASDAQ:SPLK) trunk. What you are short Veeva too? What color is the sky above? Who got the better end of the Bergdahl trade? Please, let's disagree on something so we can get our bearings back.
Who knows, maybe this is what short-seller depression feels like. Did Prozac Nation cover this? Is there some sub-specialist on Wall Street that we can talk to? Will reading Shantaram help pass the time till the next bubble? So many questions so few answers. Maybe participating in the next funding round for Uber will help ease the pain. Or how about a sit down with the self-proclaimed 'Supergenius' from the Tesla shareholder meeting, maybe he has the answers.
Just one good idea is all it's going to take to get us out of this funk.
What about shorting Zillow (NASDAQ:Z) on Willow thesis? Both appear to be overachieving conjurers. Now if we could just find the connection between Madmartigan, Tiger, and Chase Coleman. Is Julian Robertson a Ron Howard fan?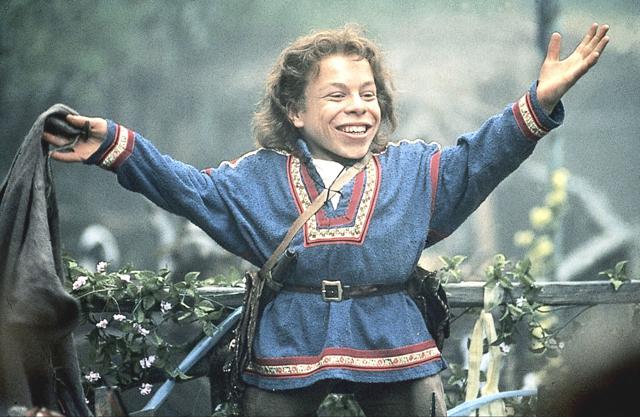 Ok, that's a bit of a stretch. But as you can see, a bubble-less world can be a lonely place for a short-seller.
But luckily for us momo investors have the memory of a goldfish.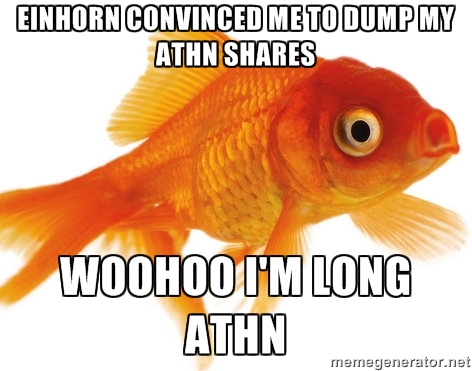 So while we look forward to the journey of self-discovery a bubble-less world might provide; we were happy to discover that we get to postpone our existential reckoning till another day.
As usual, all we had to do was wait a bit for our momo friends to get restless and start chasing the same stocks again!
And that is precisely what they have started to do.
Like a Phoenix Rising from the Ashes…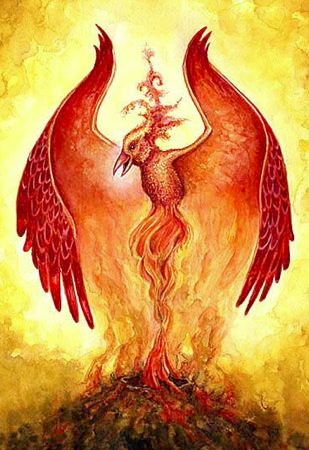 The momo stocks have come back to life over the past few weeks.
And with momo's back en vogue, it is time to start putting the post bubble pop reflate short trades on.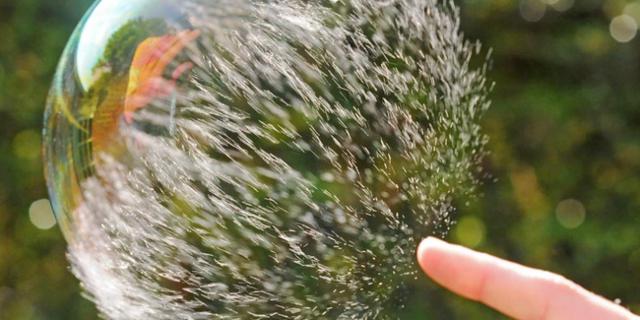 The notable difference being that this time around we will focus on the crème de la crème instead of the trash.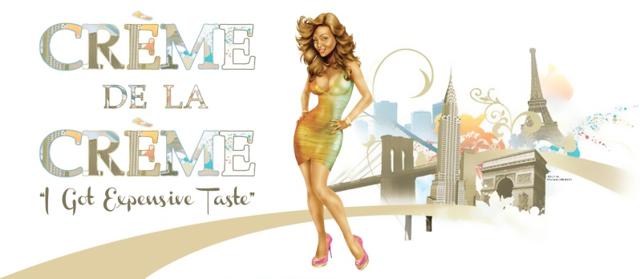 Short Workday (NYSE:WDAY)
Shorting Workday is probably our single best idea in the SAAS space right now, and it doesn't take more than few paragraphs to get across. Now some people might think this is a ridiculous statement, but we suggest you hear us out. Before the bubble popped, Workday was a stock we steered clear of on the short side along with other tier one names and even some tier two SAAS names. The logic being that until a bubble pops its existence remains debatable, and thus valuing stocks in such a sector is an exercise in futility. With valuation generally on ice, what matters most in such an environment is simply execution, story, and perception. As far as Workday went, you were guaranteed to lose big on all three. Consequently, we focused our energy on pseudo SAAS stocks or on SAAS names where we believed we could articulate a multi-pronged and airtight argument as we did with Veeva. But post-bubble, the tier one names is the place we believe you should be if you are looking for short exposure.
The Big Short:"I don't get it"
We think the best way to explain our Workday short thesis is by drawing an analogy to Josh Baskin's (played by Tom Hanks) boardroom stealing moment in the movie Big. For those that have not seen the film, after listening to tons of data and studies about a potential new toy, Josh takes over the meeting with his basic "I don't get it" question. "What's fun about a building that turns into a robot," he asks the room filled with toy executives? A seemingly simple and innocent question that somehow turns into a boardroom wakeup call. It's a priceless moment on film, and it sums up exactly how we feel about Workday.
We simply don't get it!
We literally can picture ourselves in a room filled with Workday bulls rattling off revenue growth metrics, facts about the founders (Duffield moonlights as Batman and Bhusri churns out new talent modules in his sleep), new modules that will soon be released, and everything else under the sun you can think of about this great company.
And then little old us sitting in the back of the room with our hand raised waiting to be called on….
"Blah, blah, blah. We don't get it!"
This is still a $15 billion company that sells HCM software trading at 30x trailing revenue. ServiceNow (NYSE:NOW) grew at a faster clip last year of an almost identical revenue base, and yet has half the market cap. What about Salesforce.com (NYSE:CRM)? 8.5x the revenue, superior margins, grew at roughly half the rate of Workday last year, and it's only double the market cap. Aren't these both loved SAAS Cloud companies? Actually, can't you make a convincing argument that both of these companies are much better positioned in their respective parts of the SAAS atmosphere than Workday is in the much more crowded HCM space? We think you can, and this is where the Workday short comes in. The company is so good that it's bad.
If you surveyed 50 seemingly educated market participants on what is the world's leading SAAS company, we bet the responses would come back an even split between Workday and Salesforce.com. That is pretty remarkable when you consider just how much money Salesforce.com spends on marketing, and how much bigger they are as a company. So what gives? Well, the founders' background played a huge part, but to be frank Workday simply came public at the right time.
For example, if Salesforce.com had gone public last year we think it would have hit a $75-$100 billion market cap at the peak of the bubble, and would probably still be trading 50% higher than where it is today.
To be clear we are citing Salesforce.com here not just because it is a massive cloud leader, but more importantly because a lot of short sellers continue to focus on the name.
Our message to them: Get your head out of the Clouds!
How can anyone be short Salesforce.com in a world in which Workday trades at the valuation it does?
We could accept these distortions pre-bubble collapse when the likes of Veeva could hit $7.5 billion and Castlight opened at $4 billion, but tight floats and IPO mania had a lot more to do with that than actual sector valuation disconnects. Now that everything is no longer simply rising with the tide, it's hard not to simply look at Workday and conclude where it sits between #1 and #3 in the cloud makes little sense.
Then again this is Workday we are talking about here. No SAAS company gets more press and more love from the media than these guys. Are they an HCM software company or are they about to cure cancer? It's a seemingly crazy question to ask, but one that is justified based on where the stock is trading relative to everything else.
We love this short because it can be hedged with a long position in Salesforce.com, and because it really is that simple. What made Workday invincible before is no longer as much of a concern. More investors should be willing to take a look at the name and reach the same conclusion we have. That has not happened yet, and we say this having scoured everything written about WDAY on SA, Sumzero and other places in the financial media where we usually come across some sort of decently articulated skepticism. The extent of the Workday bearishness has been limited to simple valuation calls early on that focused on analyzing the name within the context of traditional/historical valuation metrics that apply to any stock. We have yet to come across anyone making the simple case that Workday makes the other SAAS titans look like value stocks. Why? Well, our theory is it simply was not the right time in the cycle. A lot of garbage had to be exposed before investors could justify thumbing their noses at the likes of Workday.
Another interesting development with WDAY shares is the ever-increasing short interest, and we're sure this is a point skeptics will highlight. Short interest has steadily increased in the stock over the past year, but when compared to the average volume traded it has actually dropped, below are the statistics courtesy of Nasdaq: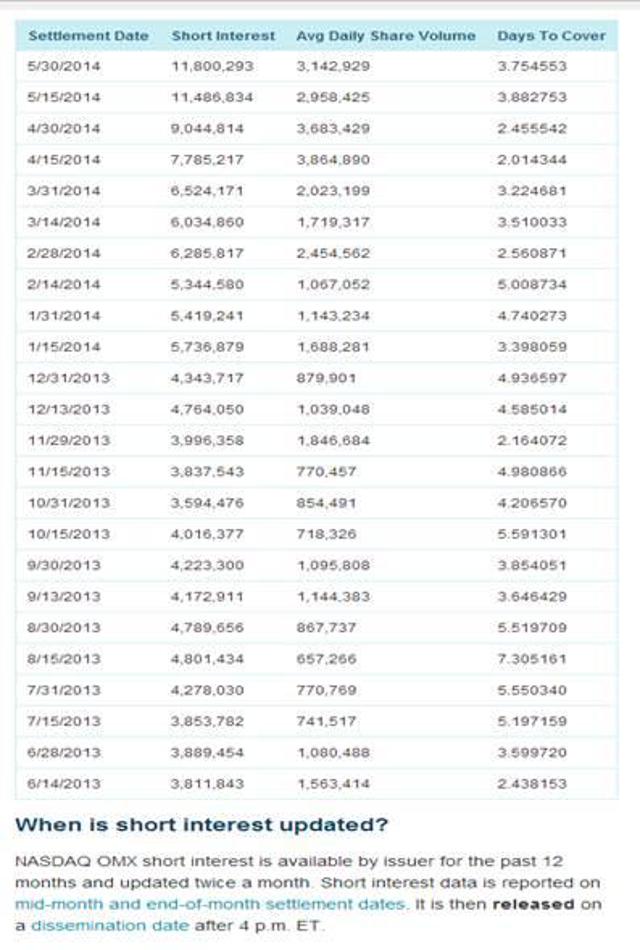 Workday's short interest has nearly doubled since January 2014, but in the big picture short interest is still less than 15% of the float. So the 'short squeeze' argument that seems to be playing out in the likes of Zillow is not a factor here. We could easily conceive short interest jumping to 30%+ of float, which would not bode well for longs especially since so much of the accumulation in the stock is from recent levels.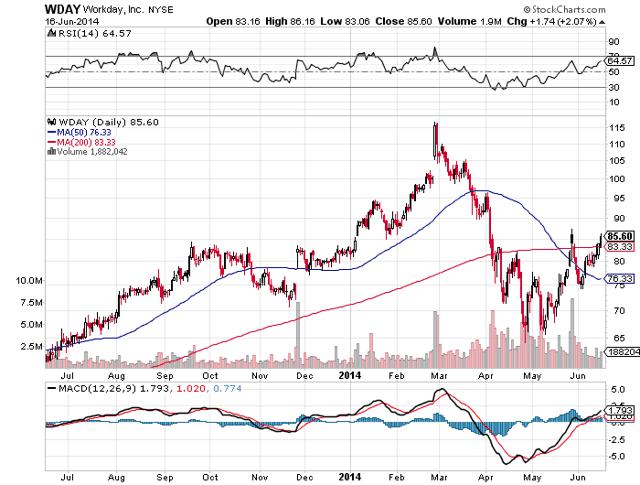 Now, all you need to do is take this simple table (below), and challenge the bulls to provide you with an explanation. There is no need to debate the SAAS or Cloud fundamentals here. Heck, you can even tell them you are the biggest believer in the space, and then sit back and watch them squirm as they try to explain this distortion.
| | | | | | | |
| --- | --- | --- | --- | --- | --- | --- |
| | 2013 Revenue ($mln) | Enterprise Value ($mln) | 2013 Revenue growth rate | 2013 Gross Margin | 2013 Non-GAAP Operating Margin | EV/2013 Revenue |
| Salesforce.com | $4,100 | 33,000 | 33% | 76% | 9% | 8x |
| Workday | $468 | 15,000 | 71% | 62% | -19% | 32x |
| ServiceNow | $424 | 8,000 | 75% | 63% | 0% | 18.9x |
| | | | | | | |
Cloudy with a Chance of TAM
We want to keep this short simple and fun for now, but for those prepared to dig in the TAM story here is a good one. HCM, where WDAY derives almost all of its revenue these days, is arguably as small as $5 billion and no bigger than $10 billion. That puts the current market cap at 1.5x to roughly 3x the HCM market size (not exactly a Veeva which at its peak was trading at 7.5x-15x the LS CRM market TAM as a value added reseller, but still pretty eye-popping considering the competitive landscape difference). Workday is not just about HCM though. Financial accounting, procurement, project management, and T&E are in their grand plans of ERP domination. How big is that broader market? Well, something around $30 to $40 billion seems right with HCM and Financial Accounting making up 75% of that. So, Workday is basically being valued at half the broader market size despite being somewhere to the tune of 1-2% penetrated with negative 20% operating margins. We'd call this being just a bit overly optimistic.
The Iron Throne of HR Software
We mentioned competitive landscape distinction versus a vertical like Veeva being an issue, but we think that's an understatement. We liken Workday's quest to conquer the HCM space to that of one house maintaining a firm grip over the Seven Kingdoms on Game of Thrones. It's just not something you want to bet on, and definitely not when everyone else thinks it's a sure thing.
Keeping up with all the players involved in the HCM space is just as challenging of a task as following all the characters, plots, and subplots on Game of Thrones. We could probably put out a fifty-page report on all the players involved, but for now this bird's-eye view should suffice.
Oracle (NYSE:ORCL)- The House of Ellison is strong with virtually unlimited resources and influence across the seven kingdom of enterprise resource management. Currently their traditional HR offerings consists of the comprehensive HCM Oracle E business Suite as well as PeopleSoft suite. However, Oracle's cloud HCM roadmap has really centered on its Taleo acquisition. Basically, they have chosen to leverage Taleo's strength in recruiting and performance/goal management to cross-sell a talent cloud suite to existing EBS/PeopleSoft customers seeking SAAS solutions in talent management as well as to new clients.
SAP (NYSE:SAP)- In the East, SAP has chartered a similar path to the Iron throne. They continue to offer their traditional HCM/ERP Business Suite for those seeking on-premise offerings as well as simply focusing on core HR functionality, and have turned to their recently acquired SuccessFactors army to fight the SAAS battle. Like Oracle has leveraged Taleo's recruiting strength, SAP has leveraged SuccessFactors performance and learning modules to sell a full suite of talent cloud solutions.
IBM (NYSE:IBM)- From the North, IBM is leveraging its Kenexa acquisition to also offer a broad talent management suite to its large global installed customer base. The notable difference being a much broader emphasis on the strong assessment/analytics offerings of their recruiting module.
Cornerstone OnDemand (NASDAQ:CSOD)- Born of pure SAAS lineage, this leader in learning and performance management has excelled by building strategic alliances instead of marrying into one of the larger houses.
These are just a few of the players jostling for a piece of the Iron Throne of HCM.
The SilkRoad warriors from beyond the wall, the Halogen (HGN.TO) Knights, the SumTotal Watchmen, the Ultimate (NASDAQ:ULTI) Warriors, Prince Ceridian, the Giants of the ADP (NASDAQ:ADP) Islands, NetSuite's (NYSE:N) Tribe Soldiers, and the PeopleFluent Changelings are amongst a few of the other players you are bound to come across in the land of HCM.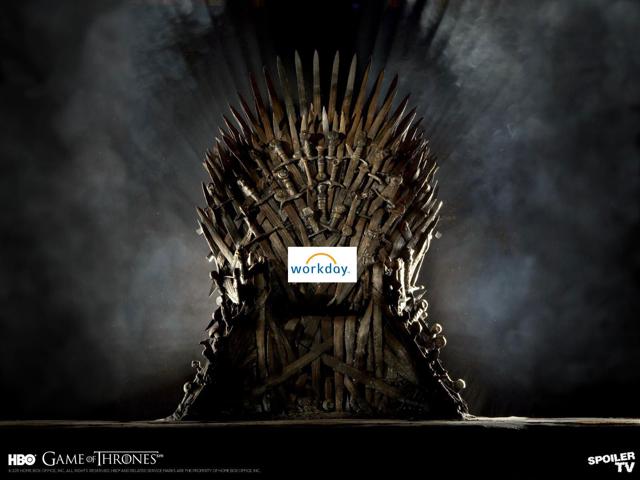 Make no mistake Workday is a monster success story, but the stock is about five years ahead of itself assuming flawless execution. Doing the math on 10% net margin assumption and a commanding 10% market share of the broader $40 billion ERP space over the next 4-5 years, (both unbelievably generous assumptions) still gets you a stock that should be trading at half where it is today. Thus, it is a better short at this juncture than plenty of bad businesses, and from a risk reward standpoint we can't ask for much more. Our view is that there is an easy 25-30% downside in this name from current levels, given at least a 6-month timeline. The key word here is 'easy'. There are plenty of short opportunities with far greater upside in this space, but frankly none are as easy to single out as a pure outlier in the way Workday is relative to the other big boys. This is what makes it unique as a 'short idea' at this point in time. There are about a dozen sub $3 billion recent tech IPOs/SAAS stocks, which you could convincingly argue have 50% plus downside. There are also a handful of names like Castlight that you could argue will lose 75%+ of their value. While we are short several of these stocks, it's really tough to single out one or the other at this point. Tight floats and super high short interests guarantee a slower bumpier ride for the collective next leg of their journey into market oblivion. Basically, these are all more appropriate long-term basket shorts here versus the singled-out case we see in Workday shares.
DISCLAIMER
Suhail Capital Limited is an exempted company registered in the Cayman Islands ("Suhail Capital") is an investment advisor to funds that actively participate in the buying and selling securities and other financial instruments.
You should assume that as of the publication date of this report, Suhail Capital (possibly along with or through our partners, affiliates, employees, and/or consultants) along with our clients and/or investors and/or their clients and/or investors has a short position in Workday Inc. "Workday" (and/or options, swaps, and other derivatives related to the stock), and therefore stands to realize significant gains in the event that the price of Workday should decline. You should also assume that as of the publication date of this report, Suhail Capital (possibly along with or through our partners, affiliates, employees, and/or consultants) along with our clients and/or investors and/or their clients and/or investors has a long or short position in Salesforce.com, ServiceNow and any other publicly listed company in this report (and/or options, swaps, and other derivatives related to these stocks) , and therefore stands to realize significant gains in the event that the price of Salesforce.com, ServiceNow or any other company listed should increase or decrease.
Suhail Capital strongly recommends that you do your own due diligence before buying or selling any of the securities mentioned in this report.
We intend to continue transacting in the securities of issuers covered in this report for an indefinite period after its publication, and we may be long, short, or neutral at any time hereafter regardless of our initial recommendation.
This report expresses our opinion, which we have based upon generally available information, field research, inferences and deductions through our due diligence and analytical process. To the best of our ability and belief, all information contained herein is accurate and reliable, and has been obtained from public sources we believe to be accurate and reliable, and who are not insiders or connected persons of the stock covered herein or who may otherwise owe any fiduciary duty or duty of confidentiality to the issuer. However, such information is presented "as-is," without warranty of any kind, whether express or implied. Suhail Capital makes no representation, express or implied, as to the accuracy, timeliness, or completeness of any such information or with regard to the results to be obtained from its use. All expressions of opinion are subject to change without notice, and Suhail Capital does not undertake to update or supplement this report or any of the information, analysis and opinion contained in it.
Please refer to the below link for our Term of Use applicable to this report and any other publication issued by Suhail Capital:
www.suhailcapital.com/#!terms-of-use/cgpu
Disclosure: The author is short WDAY, VEEV, CSLT. The author wrote this article themselves, and it expresses their own opinions. The author is not receiving compensation for it. The author has no business relationship with any company whose stock is mentioned in this article.
Additional disclosure: Long CRM