The BlackBerry (NASDAQ:BBRY) bull in Quoth is back in full force for earnings this week. Every chance I get to back up my bullish statements about John Chen being the right man for the job, I like to step in and make sure I've got a little bit riding on the situation at hand.
For those of you that read me regularly, you know that I like John Chen roughly a billion times more than I liked Thorsten Heins at the helm of the company. I was a bear on BBRY all the way from the days of RIM, down to the nasty convertible debt and CEO switch to Mr. Chen. Since then, I've enjoyed the prospects of the company being able to turn itself around and have thrown my confidence behind Mr. Chen and the team that he brought in to get this turnaround done.
I like Chen - he's deeply rooted in common sense and always has a smile on his face like he's saying, "EVERYBODY CHILL OUT, I got this."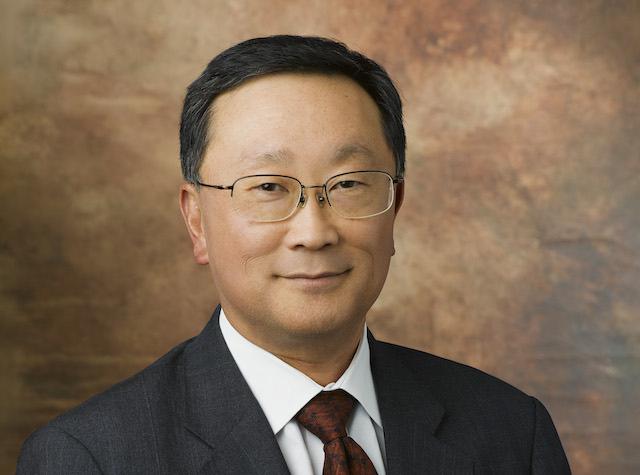 Aside from being cheeky in nature and genuinely seeming like he's having a good time meeting the challenge of saving the entire company, Chen's business track record and lack of emotional attachment to anything BlackBerry means he's in a great position to make the tough decisions that I believe will be the backbone of saving this company.
I bought back into BlackBerry on Tuesday of this week, disclosing the position on my StockTalks and on my Twitter (NYSE:TWTR). I had sold off after a little run-up and am now looking forward (once again) to a BlackBerry earnings report that should show the market that the company is on the right track.
Of course, I thought the last earnings report (which seemed like it was yesterday) was a good one - Mr. Market told me I was dead wrong, and then proceeded to kick me in the groin several times over.
My last piece was entitled "BlackBerry Has an 80% Chance of Doubling." It was titled that because 80% was the odds that John Chen gave of saving the company; and, if he can stop the company from bleeding cash, or even post any type of profit, it's likely the stock could eventually make its way up to the $15 region once again. With this earnings, I'm predicting $10 if Chen can deliver - and I think he can.
One of the main focuses going into this quarter is going to be how the BlackBerry Z3 fared in Jakarta. The company's plan of creating low cost phones through Foxconn and then turning them around in emerging markets seems to be in full effect. The only thing we haven't been privy to are the exact numbers of sales, and what that's going to mean to BlackBerry's bottom line. Additionally, there still remains some BlackBerry footprint in the U.S. and Canada, as both I and Michael Blair seem to notice when we're just out and about looking around. Like Monty Python's "cart guy," BlackBerry is saying, "I'm not quite dead yet!"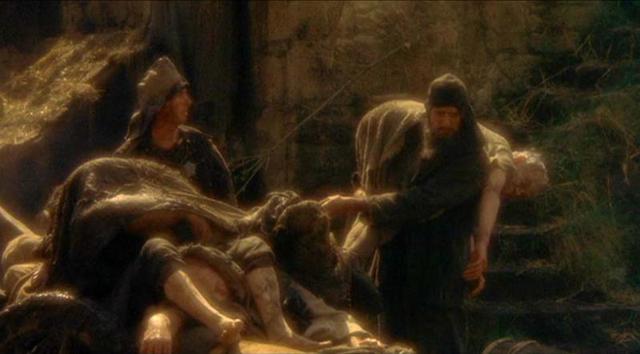 Speaking of Blair, regardless of our difference of opinion on Apple (NASDAQ:AAPL), SA Contributor Michael Blair is one smart guy. He claims that if the sales of 3.4 million devices come in, the company has a chance of breaking even for the quarter. He wrote in his earnings preview (worth a read):
My forecast for the quarter is for 3.4 million people to buy a BlackBerry smartphone. That is equal to the previous quarter but a reversal of a steady decline that seems to have been going on for an endless time. I see my forecast as a bullish call on the stock.

If BlackBerry can recognize 3.4 million smartphone sales in the quarter, and in parallel benefit from some stabilization in the declining software and services segment, BlackBerry could post a break-even quarter, more or less. If it does, and it is a big "IF", the naysayers will turn tail pretty quickly and we will see some serious speculation about a comeback.

I have doubled up on long calls on the name, not betting the farm but taking a big enough position to be interesting if the results come close to my forecast.
Lest we forget - a couple months of ago we also had an insider defending the company's own guidance on his personal blog.
Eric Lai reaffirmed the company's guidance for cash flow-neutral/positive by February 2015 - after doing so, Seeking Alpha reported:
In a post defending his company against critics, BlackBerry (+0.5%) blogger Eric Lai reiterates the company aims to be cash-flow positive by the end of FY15 (ends Feb. '15).
John Chen has already made such a prediction, and has also said BlackBerry aims to be profitable in FY16. Nonetheless, shares caught a bid on today's remarks, and are closing higher in spite of an equity sell-off.
The comments come on a week that has seen BlackBerry launch its $200 Z3 smartphone in Indonesia, and agree to allow BB10 devices to be managed by 3rd-party MDM software platforms.
And it's looking like there's some bulls out there that agree with both myself and Mr. Blair for the coming earnings report. Schaeffer's reported that options traders seemed to be betting on a post-earnings pop for BlackBerry, as well:
BlackBerry Ltd defied broad-market headwinds on Thursday, adding 4.4% to end atop the $8 level for just the second time since early April. Against this backdrop, it appears some option traders cashed in their chips by selling to close June 8 calls, while others initiated fresh bullish bets ahead of next week's earnings release.

Echoing the recent trend, BBRY calls were in vogue yesterday. The stock saw roughly 38,000 calls cross the tape -- an 82% mark-up to the average daily volume, and more than four times the number of BBRY puts exchanged.

The June 8.50 call saw more than 4,100 contracts change hands, primarily on the ask side, suggesting they were bought. Plus, open interest rocketed higher by nearly 3,800 contracts overnight, indicating new positions.

By purchasing the calls at a volume-weighted average price [VWAP] of $0.20, the buyers stand to profit if BBRY is perched atop $8.70 (strike plus VWAP) at next Friday's close, when front-month options expire. In fact, profit potential is theoretically unlimited north of breakeven, while risk is capped at the initial premium paid, should BBRY fail to conquer the strike. However, with nearly 20% of the stock's float sold short, it's possible the calls were bought as pre-earnings hedges.

Whatever the motive, with short-term contracts in demand ahead of earnings, option premiums are naturally growing more expensive. The stock's 30-day at-the-money implied volatility jumped 1.9% to 55.1% yesterday, and its Schaeffer's Volatility Index [SVI] of 75% stands higher than 61% of all other readings from the past year. In other words, BBRY's front-month options are fetching pricier premiums than usual, from a historical standpoint.
Wild cards for the coming quarter could be the monetization of BBM or updated news on the use and potential partners for BlackBerry's QNX.
In addition to cash flow, I'll be interested in how the company's balance sheet is holding up. What does the cash position look like? How poised is the company to continue conducting business for the coming quarter?
Where am I getting $10? Am I just pulling figures out of thin air?
Not really. $10 represents about 25% upside from the current price. That would still have BBRY priced modestly and continue to lure in those that think BBRY could pull a full 180 turnaround. The fundamentals behind BBRY seem to continue to have the company priced for certain death. There's little to no forward looking expectation priced into the company's stock. The company has a price/book ratio of 1.14, according to Yahoo Finance. The company sports a market cap of around $4 billion, which is roughly a year's worth the revenue for BBRY if they can get things churning again.

With $4.87 in cash per share and a book value of nearly $7/share, you can see how affordably priced this company is. Cash flow neutral/positive would be a massive deal.
You also have the opportunity of turning around some of the analyst expectations on this stock. With analysts generally all towards "sell" or "strong sell," the company is likely to get some upgrades in the event that it can stop losing money. These upgrades, combined with better fundamentals, would act as more than enough of a catalyst to punt BBRY back over the $10 mark.
Best of luck to BBRY longs.
Disclosure: The author is long BBRY, AAPL. The author wrote this article themselves, and it expresses their own opinions. The author is not receiving compensation for it (other than from Seeking Alpha). The author has no business relationship with any company whose stock is mentioned in this article.