I have been fairly negative on the prospects for residential construction - this negativity was partially caused by the slowdown in existing home sales. Existing and new home sales historically appear joined at the hip.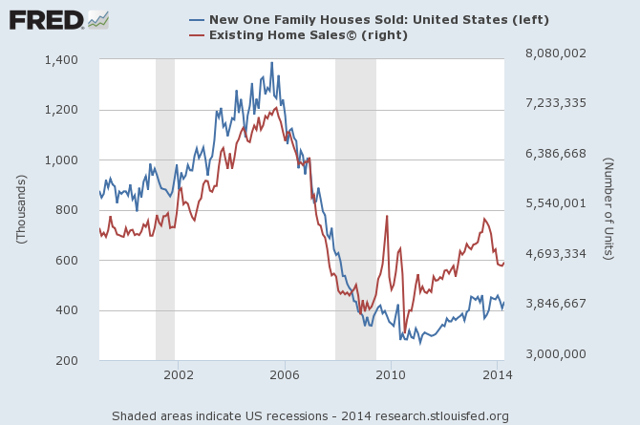 The process to build new homes is long - starting with planning, permits, construction and ending with the sale of the home. The number of homes in the pipeline (building permits issued) has been trending down for almost one year, and now is in contraction year-over-year.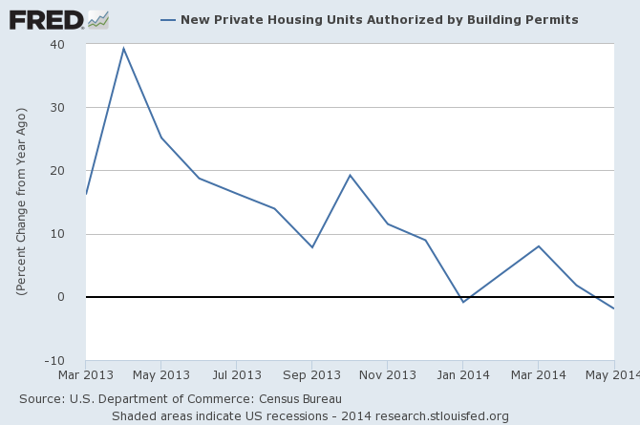 The effect of low permits will manifest in lower construction spending months from now as fewer homes will be built. Already residential construction is a 0.2% headwind to GDP. During the peak of the Great Recession, residential construction slowdown removed over 1% of GDP.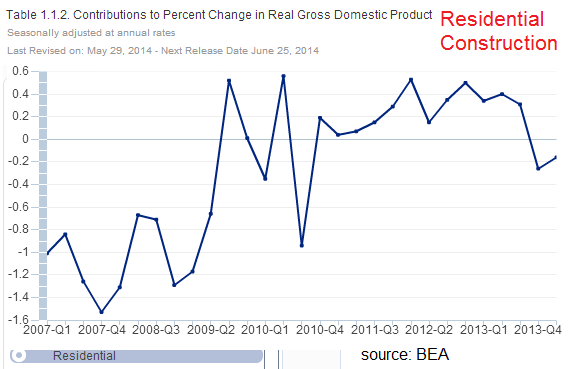 This is an interesting situation because logic dictates that the USA population growth of 1% a year should have eaten enough of the surplus housing (caused by the overbuilding in the late 1990s and 2000s) that residential home sales should have picked up now that we are 8 years after the beginning of the housing crash. Is the home price recovery beginning to stifle housing demand?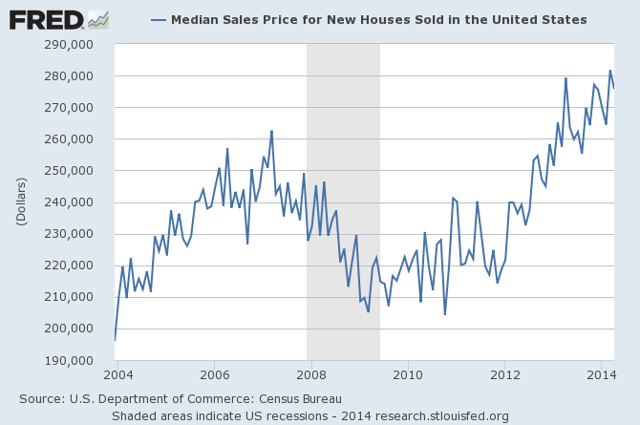 Whatever the case, whatever the root causes - this is far from an economically positive event.
My usual weekly economic wrap is in my instablog.
Disclosure: The author has no positions in any stocks mentioned, and no plans to initiate any positions within the next 72 hours. The author wrote this article themselves, and it expresses their own opinions. The author is not receiving compensation for it. The author has no business relationship with any company whose stock is mentioned in this article.