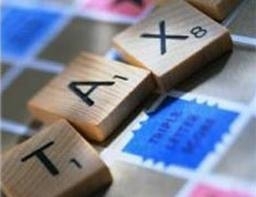 In what was seen as a relatively quieter quarter for the mining industry has turned out to be one of the most interesting quarters with mining industry news emerging from across the globe, which has the potential of changing long term strategies for the industry as well as the short term and long term investors and funds.
Even as the news of China Iron and the Steel Industry Association's price wars with mining majors like Rio Tinto Group (RTP), BHP Billiton Ltd.(BHP) and Brazil's Vale SA (VALE) continue after they ended a 40-year custom of setting annual prices in favor of quarterly agreement, the Australian government has gone ahead and announced a deadline for tax submissions on its controversial mining tax by October 28 as its starts a series of consultations with mining executives.
Although the policy transition group, led by Resources Minister Martin Ferguson and former BHP Billiton chairman Don Argus, plans a series of meetings with mining executives before coming up with detailed recommendations on who pays the tax and who does not, the Minerals Council of Australia has warned that it would make Australian mining uncompetitive globally.
China, one of the largest importers of Australian Iron Ore, has also jumped into the equation as well and has even warned that it would not pay more for costs arising from any looming Australian mining tax. Australia is China's top source of imported iron ore and a major investment destination for Chinese companies, including steel mills, many of which have stakes in iron ore mines there.
IMF Backs Taxation Policy: The International Monetary Fund has however called for a broader tax on Australia's resources industry, saying it should take in more producers than just iron ore and coal miners.
The tax, which was watered down by the government after mining companies threatened to pull investment out of the country, is a "step in the right direction," according to the IMF, but said it must extend to cover more mineral resources. The current version of the resource rent tax only applies to iron ore and coal.
Uranium Tax Concerns: The new tax code has not only got China worried but also Uranium investors and uranium exporters are concerned as Australia is the second largest uranium producer behind Canada and has the world's largest uranium reserves and exports are forecast to grow to meet rising international demand for nuclear power as countries seek to cut carbon emissions.
Australia's Uranium Association, which represents producers such as ERA, controlled by global miner Rio Tinto, and BHP Billiton are also said to be waiting and watching the situation develop amid concerns that the new Australian government and Greens might look to widen the mining tax to uranium projects as well.
Tax Laws Unlikely to Be Finalized Before 2011: Although the laws for the new tax code are unlikely to be ready before February 2011, and only after a committee headed by former BHP Billiton chairman Don Argus consults mining companies on details of how the tax will work, some of the stocks and ETFs might have a roller coaster ride till the uncertainty ends. Some of the ETFs worth keeping an eye include.
ETFs in Focus
Australia ETFs
Although the most popular Australian ETF, iShares MSCI Australia Index Fund (EWA) allocates more than 40% of it assets to financial stocks, it also maintains a large allocation to industrial materials, which comprise about a quarter of assets. Top holding BHP Billition, the world's largest mining company, makes up about 15% of the fund, while mining giant Rio Tinto accounts for another 3.5% of EWA.
Steel ETFs in Focus
For investors looking to make a play on the global steel market, there are two ETFs to play the steel industry directly. Both of the funds below hold the stock of companies involved in steel production; there's currently no physically backed or futures-based steel ETF.
Market Vectors Steel Index ETF (SLX): The Index provides exposure to publicly traded companies primarily involved in a variety of activities that are related to steel production, including the operation of manufacturing mills, fabrication of steel products, or the extraction and reduction of iron ore.
Data as of 2010-09-03


SLX Top Ten Holdings

Vale S.A. ADR (VALE): 12.40%
Rio Tinto PLC ADR (RTP): 10.97%
ArcelorMittal (MT): 9.36%
Posco ADR (PKX): 6.04%
Gerdau SA ADR (GGB): 5.74%
Companhia Siderurgica Nacional ADR (SID): 5.11%
Reliance Steel and Aluminum (RS): 4.77%
Gerdau Ameristeel Corporation (GNA): 4.76%
Allegheny Technologies Corp. (ATI): 4.73%
Nucor Corp. (NUE): 4.67%

Expense Ratio: 0.55%
PowerShares Global Steel Portfolio (PSTL): The Index is designed to measure the overall performance of globally traded securities of the largest and most liquid companies involved in the manufacturing and storage of iron and steel products.
Data as of 2010-09-03

PSTL Top Ten Holdings

Posco: 8.37%
ArcelorMittal (54140): 7.82%
Companhia Siderurgica Nacional (CSNA3): 6.70%
Nippon Steel Corp. (5401): 6.20%
JFE Holdings, Inc. (5411): 5.09%
Kumba Iron Ore Limited (KIO): 4.34%
ThyssenKrupp AG (TKA): 4.09%
China Steel Corporation (2002): 3.44%
Nucor Corp. (NUE): 3.30%
Fortescue Metals Group Ltd (FMG): 3.22%

Expense Ratio: 0.75%
Disclosure: No positions