GoPro, Inc (NASDAQ:GPRO), manufacturer of a popular line of wearable cameras and accessories, plans to raise $400.5 million in its upcoming IPO.
The San Mateo, California-based firm will offer 17.8 million shares, including 50% insider shares, at an expected price range of $21-$24 per share. If the IPO can find the midpoint of that range at $22.50 per share, GPRO will command a market value of $3.4 billion.
Solid Underwriting
GPRO filed on May 19, 2014.
Lead Underwriters: Barclays Capital Inc; Citigroup Global Markets Inc; J.P. Morgan Securities LLC
Underwriters: Allen & Company LLC; MCS Capital Markets LLC; Piper Jaffray & Co.; Raymond James and Associates, Inc; Robert W. Baird & Co. Incorporated; Stifel Nicolaus & Company, Incorporated
Overview of GPRO Products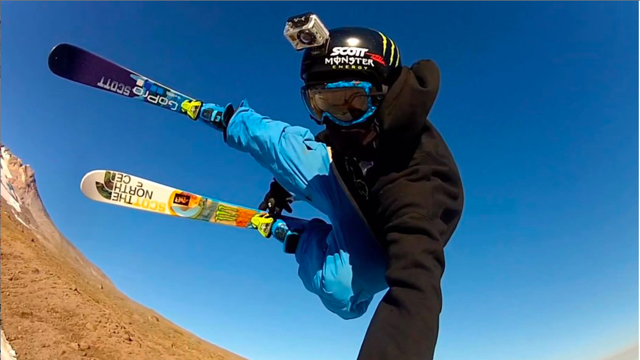 GPRO manufactures and sells cameras and photography accessories, and is best known for its wearable cameras that allow users to capture activities that might traditionally be difficult to film and photograph.
GPRO offers cameras of minimal weight and size so that they can be easily carried under any circumstances; the firm's original cameras were designed to be worn by athletes during sporting events, and have since spread to use in various fields.
GPRO has sold over 8.5 million HD cameras since launching its first HD capture device in 2009, including 3.8 million sold in 2013. The NPD Group notes that the firm's HERO cameras accounted for 45% of the American camcorder market in terms of dollars in 2013.
GPRO has sought to take advantage of the growing popularity of sharing videos and photos via social media and other online media by offering desktop and mobile applications to simplify content management and sharing.
These efforts have borne fruit in the form of viral advertising; in 2013, the firm's customers uploaded some 2.8 years of video with "GoPro" in the title to YouTube. In the first quarter of 2014, videos with "GoPro" in the title, tags, description or filename received over a billion views on YouTube.
Valuation
GPRO offers the following figures in its S-1 balance sheet for the three months ended March 31, 2014:
Revenue: $235,716,000.00
Net Income: $11,049,000.00
Total Assets: $355,200,000.00
Total Liabilities: $267,596,000.00
Stockholders' Equity: $10,391,000.00
GPRO generated revenue of $234.2 million, $526.0 million, and $985.7 million in 2011, 2012, and 2013, respectively. The firm posted net incomes of $24.6 million, $32.3 million, and $60.6 million over the same periods.
Competitors In Electronics Market
GPRO competes with other makers of camcorders and cameras, as well as general electronics producers; the firm notes in its S-1 filing that it expects increased competition as its competitors introduce new products more directly comparable to its own.
Major competitors include Canon Inc (NYSE:CAJ), Olympus Corporation, Nikon Corporation, Polaroid Holding Company, JVC Kenwood Corporation, Samsung Electronics Co., and Sony Corporation (NYSE:SNE).
Strong Management
Founder Nicholas Woodman has served as CEO since GPRO's inception and as Chairman since January 2014; he also served as President until June 2014.
Mr. Woodman received a B.A. in Visual Arts from the University of California, San Diego.
Mr. Woodman was replaced as President in June 2014 by Anthony Bates, who previously served as Executive Vice President, Business Development and Evangelism, of Microsoft Corporation.
Mr. Bates also served as the CEO of Skype Inc. until its 2011 acquisition by Microsoft. Mr. Bates worked in various positions at Cisco Systems, Inc., including Senior Vice President and General Manager of the Service Provider Group.
Conclusion: One Hot Deal
We rate this IPO a buy and we think the underwriters will launch this IPO successfully.
GPRO has exhibited both impressive revenue growth and consistently improving incomes over the course of the past several years, and the recent addition of Anthony Bates to the firm's executive team seems a strong fit.
The firm has very effectively tapped into the public fascination with internet sharing through its software offerings and wearable devices, and has successfully differentiated itself from its competitors.
GPRO's IPO may also gain a significant boost from name recognition, given the viral proliferation of GoPro videos across the internet.
We are hearing the deal is in excellent shape.
Though we'd prefer to see fewer insider shares included in the offering, we nonetheless believe that GPRO looks to be an excellent buy.
Note: As a large sample of information sources does not yet exist for GPRO, we have taken much of the information for this article directly from GPRO' S-1 filing.
We invite readers wishing to join the discussion on IPOs to click the +FOLLOW button above the title of this article.
Disclosure: The author has no positions in any stocks mentioned, but may initiate a long position in GPRO over the next 72 hours. The author wrote this article themselves, and it expresses their own opinions. The author is not receiving compensation for it (other than from Seeking Alpha). The author has no business relationship with any company whose stock is mentioned in this article.