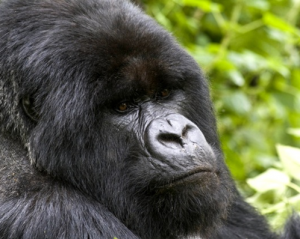 I must have written at least a dozen articles in the past regarding the issue of whether Pandora is or is not a serious threat to Sirius XM Radio (NASDAQ:SIRI). These articles which have spanned two years for the most part explained why Pandora is no threat to Sirius XM. Two years later, Sirius XM is earning $2.8 billion per year on exceptional subscriber growth numbers, while Pandora can barely keep its head above water after royalty fees, at about $32 million a year.
Internet radio has been touted as a threat to Sirius XM for years, yet such services are more like the mythical Big Foot than an 800 LB gorilla. The cost of these free internet music services can be very pricey. Data access can run up to $50.00 per month alone through cell carriers. Also, carriers themselves want to put limits on data usage, which limits the potential of Internet Radio. If you own a smartphone, you already know how much running an app like Pandora can drain your cell phone battery. And if you already use Pandora, you know of the connectivity issues that plague users.

From a content perspective, Pandora is nothing more than a music jukebox service. I was listening to a CNBC special on the future media on my Sirius radio a few days ago, and one point of agreement of the distinguished panel was that content, especially proprietary content, is the single most important factor for success. Pundits make comparisons of Pandora to Sirius XM, when in fact there is no comparison to be made.
The content provided on Satellite Radio far outweighs that of any generic music service. Pandora is music only, and as such it can hardly be considered competition to even Terrestrial Radio. In fact, if a real comparison were to be made, Pandora and the like pose a greater risk to Apple's (NASDAQ:AAPL) iTunes and iPod than they do to all of radio as it really only affects those that only want to listen to music. I find CD's to be preferable to Pandora... At least I get to hear what I want when I want.
I have a Google (NASDAQ:GOOG) Android phone with Pandora as an option and Sirius XM Radio in my car. I use Sirius XM 99% of the time. On occasion, I will plug in the phone to listen to some of my downloaded music. After test driving Pandora and being counted as one of their 60 million users, I found it useless. Although the first song was by the artist I had chosen, the song itself was not something I wanted to hear. This was followed by at least a dozen songs I did not want to hear by artists I did not want to hear and I had run out of "skips" long before. After an hour, my phone died as my battery was spent. An iPod device is much more convenient and reliable for music only content.
Pandora may boast 60 million downloads, but the company is silent on the actual number of daily users. Based on my own experience, it is likely much lower than reported. An article from Radio Ink last month on a study of streaming Internet Radio users, reveals that 83% of people that stream audio at least five minutes per week do not use such services on a regular basis. I'm not surprised.
There will always be a market for free anything. Throw your junk on the side of the road and within minutes cars will stop to sort through it in the hopes of finding something useful. Pandora is much like the junk pile. Sure people will stop, but like the dumpster divers, they will quickly move on.

Disclosure: Long SIRI