Alibaba Group (NYSE:BABA) is nearing a highly anticipated initial public offering, or IPO, in August. The company has displayed impressive growth, despite a slow-down during the 2014 first quarter. But the company's profit and free cash flow margins are what has investors clamoring to take part in the frenzy.
Not long ago, it was announced that Alibaba would be opening a new direct-to-consumer U.S. online shop. This week that online shop in the U.S. is now open to any consumer who wishes to establish an account.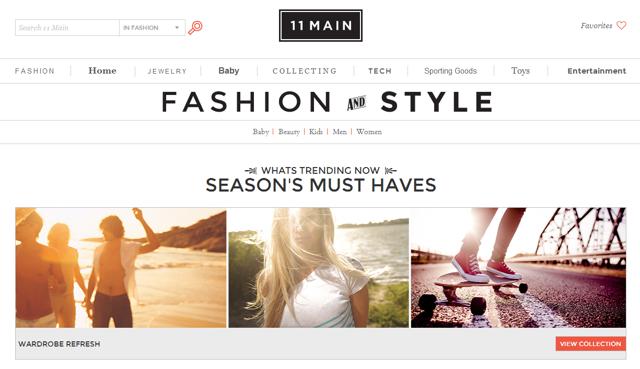 Source: 11 Main
As show above, the site includes fashion, home, jewelry, baby, collecting, tech, sporting goods, toys, and entertainment categories. Additionally, the site offers unique short-video stories of some of the shop owners and their motivation for their businesses, including sustainable materials for products or other specific unique product developments.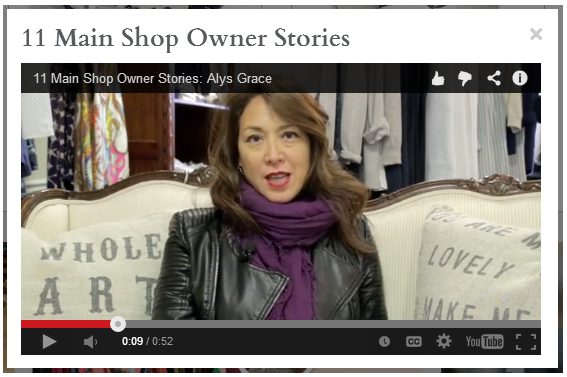 Source: 11 Main
Investors will look to Alibaba's financial filings and earnings reports to glean as much information as possible as to the economic developments of the U.S. operation. But what both investors and U.S. consumers will be interested in is the type of products available and the prices, shipping costs, and return policies.
In order to develop a competitive framework, taking some examples of fashion and home categories including a direct product comparison to the competition will give investors and consumers alike a taste of what 11 Main has to offer.
Fashion - Women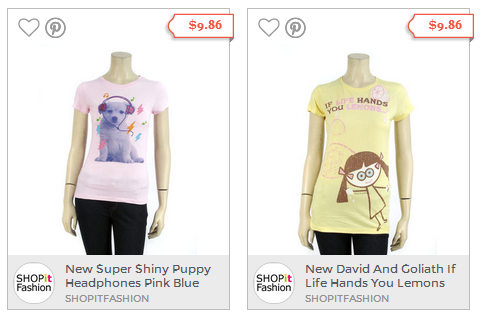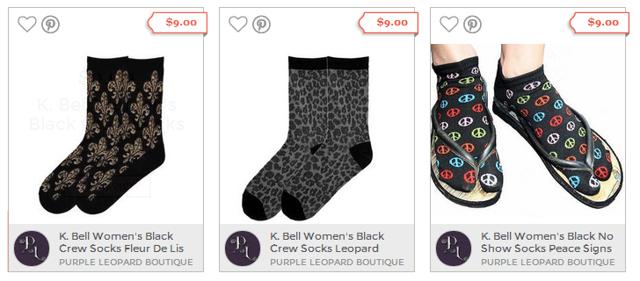 Source: 11 Main
As we can see, many of the lowest priced items on 11 Main reflect lower-cost apparel including socks, t-shirts, and many others. You can add favorites or pin your items on Pinterest and each shop owner is depicted near the bottom of the item.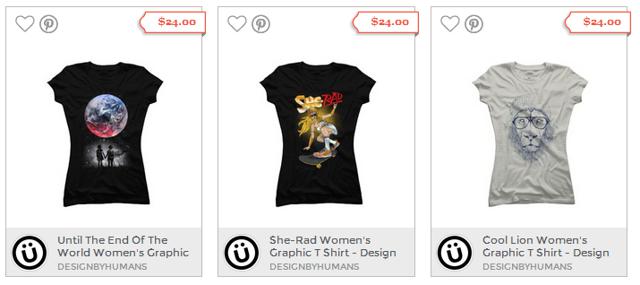 Source: 11 Main
At the 20th percentile of available women's fashion, pricing for items, mostly t-shirts, approach the $25 per item level.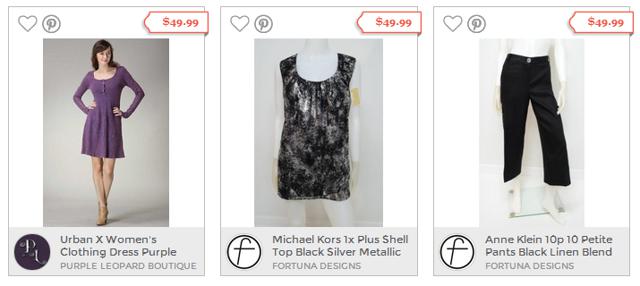 Source: 11 Main
At the 50th percentile of available women's fashion, pricing for items approach the $50 per item level. Out of a total of near 7,500 items, this means that roughly 3,750 are $50 or more.

Source: 11 Main
At the 75th percentile of available women's fashion, we see a strong deviation from percentile and pricing correlation as the previous item prices were either in parallel or cheaper than the percentile.

Source: 11 Main
As we approach the most expensive items, the prices are significantly higher. Overall, many of the items throughout the total do not seem to reflect discounted pricing. This pattern seems to exhibit the type of shop owners that 11 Main has targeted for its marketplace.
Home - Kitchen Electrics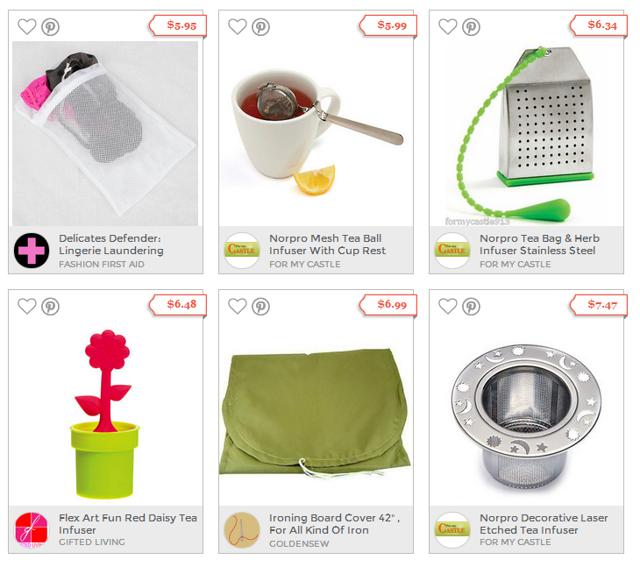 Source: 11 Main
Again, starting with the lowest cost items, there are a variety of smaller items for anyone's kitchen needs. With just over 1,000 items, there are not as many products as for women's fashion.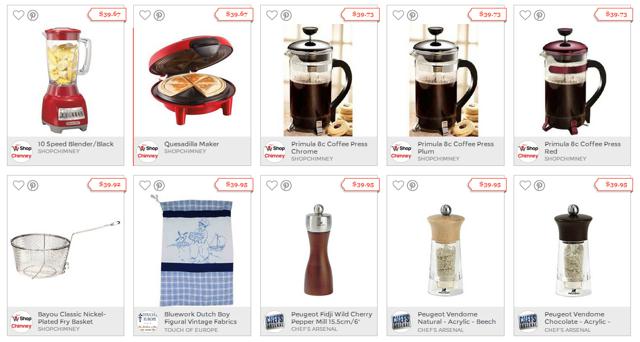 Source: 11 Main
At the 25th percentile of available kitchen electric items, there is a discrepancy between items reasonably priced such as the blender above versus fabric or pepper mill items. Additionally for kitchen electrics, from a consumer standpoint, brand is more valuable when considering cooking and kitchen preparation items.
At this time, it is a good opportunity to compare a simple product such as the blender above, against formidable U.S. competitors. This will include the initial display of Oster blenders from competitive peer websites.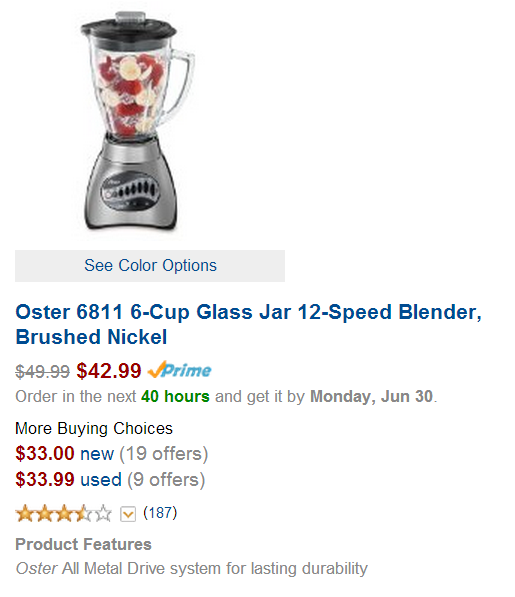 Source: Amazon.com

Source: eBay.com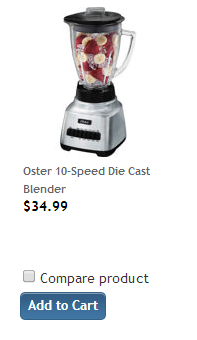 Source: Target.com Source: Costco.com

Source: Wal-Mart.com
As many of you can probably tell from the just the images above, the companies include Amazon.com (NASDAQ:AMZN), eBay, Inc. (NASDAQ:EBAY), Target Corporation (NYSE:TGT), Costco Wholesale Corporation (NASDAQ:COST), and Wal-Mart Stores Inc. (NYSE:WMT). The intent of these examples is to get a sense of pricing competition. Only Costco's blender is an equivalent speed while all other blenders offer more speed options and most are priced equally or less. But what is key is that Oster is a much better recognized brand.
At this time it is also valuable to compare how each company discloses immediate information and details regarding the item. It is clear that Amazon and eBay are unique when compared to the competition with reviews, watchers, and shipping details. Target and Costco are significantly behind on these aspects, and Wal-Mart has mimicked Amazon's approach, and is wisely growing this strategy.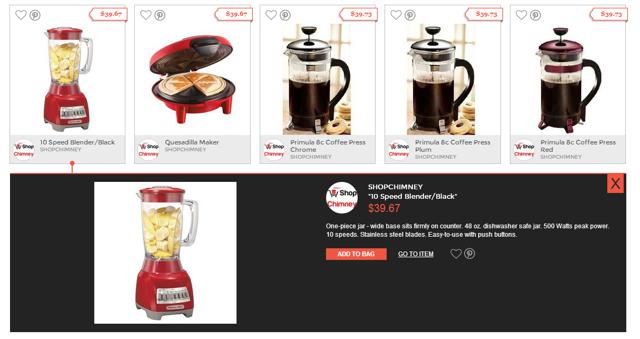 Source: 11 Main
When it comes to 11 Main each product item allows you to click on a "Quick View" for more information. There is no information regarding shipping costs, time of delivery, user engagement, or reviews. To be fair, the user engagement aspect will most likely build as time goes by.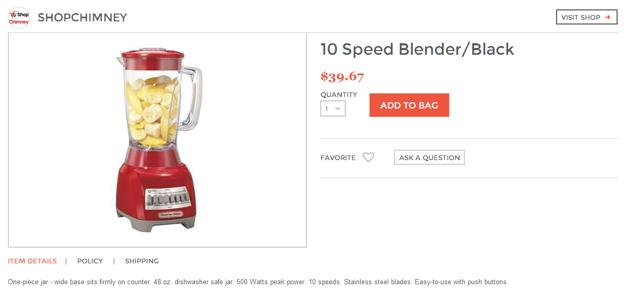 Source: 11 Main
Drilling to the deepest level by clicking on the "Go To Item" link takes you to another opportunity to add the item with not much else. There is information distilling return policy and shipping information below. All items are shipped for free domestically in the U.S. and the return policy allows for the return of new and un-used items within 14 days and also states that shipping charges are not refundable.
Comparatively, Amazon has a 30-day return policy on new items, and Target has a 90-day return policy as do Costco and Wal-Mart. eBay's return policy is more varied as it is dependent on its sellers, however, eBay provides money back guarantees for its buyers and has a robust section on rules and policies to offer protection for consumers.

Source: 11 Main
At the 50th percentile of kitchen electric items, we see similar variation between some products priced fairly well versus higher priced items, and the brand question resurfaces as in the example above.

Source: 11 Main
At the 75th percentile of kitchen electric items, the product prices are higher reflecting prices which are closer to regular value without any discounts.


Source: 11 Main
As we get to the highest priced products for kitchen electric items, similarly to women's fashion, these items are significantly more expensive. Again this is indicative of 11 Main's approach to focus on niche and boutique businesses which in most cases, offer products not easily replicated or available and include premium prices.
The Devil Is In The Details For Now
Currently investors looking to monitor these developments on the financial side are going to have to wait for Alibaba's first earnings conference call. Any insight is going to be divulged from analyst questions and not from the company's financial filings.

Source: Alibaba Group F-1/A June 26, 2014
As depicted in Alibaba's F-1/A filed today, retail international commerce revenue totaled roughly $155 million and represented about 2% of total retail commerce revenue. Year-over-year, or Y/Y, growth increased from 75% to 150%, and it should be noted that none of this included 11 Main, as the U.S.-based company began operations this week. Considering the dramatic growth in the international commerce retail segment, it will be hard to estimate proportional U.S. revenue in the future, unless Alibaba gives color to this.
With the competitive environment already well-established within the U.S., not much may be derived from assessing quarterly and annual information from earnings conference calls and financial filings for companies such as Amazon, eBay, Target, Costco, and Wal-Mart. It may not be clear as to 11 Main's impacts on these businesses regardless of their increases or decreases in revenue performance tied to analyst estimates.
Conclusion
Alibaba's IPO event is going to be an exciting day no matter what perspective a typical investor or investment professional has. This is a primary reason why the hype has led to some over-sensational claims such that Amazon and eBay are doomed because of 11 Main. As of today, Amazon and eBay face more competitive pressures from Target, Costco, and Wal-Mart, as well as companies like Apple, Inc. (NASDAQ:AAPL) and Google, Inc. (NASDAQ:GOOG) (NASDAQ:GOOGL), and Zulily, Inc. (NASDAQ:ZU) and Groupon, Inc. (NASDAQ:GRPN). These latter companies are challenging the e-commerce environment with different business models that have already scaled with some success, while others are obvious strong competitors for many different reasons.
Investors should look to see what kind of questions get asked related to 11 Main. Expectations from Alibaba for profitability, expenses for advertising and marketing and cost to acquire subscribers, gross margins, and free cash generation are all questions that would not just give ideas as to the success and growth in the U.S., but also some insight into comparisons between other geographic segments operating under the Alibaba Group.
Either way, by the time Alibaba's IPO rolls around, 11 Main will have had about a month and a half of operations. Depending upon Alibaba's next earnings report, investors will soon have an opportunity to get a little more transparency.
Disclosure: The author is long AMZN, EBAY. The author wrote this article themselves, and it expresses their own opinions. The author is not receiving compensation for it (other than from Seeking Alpha). The author has no business relationship with any company whose stock is mentioned in this article.