Facebook (NASDAQ:FB) has yet again made a splash on the acquisition front. It was announced Wednesday afternoon that Facebook bought the video-advertising company LiveRail. The amount has not been officially disclosed, but the consensus estimate is somewhere between $400 million-$500 million. With this acquisition, Mark Zuckerberg's bold statement of making ads people truly enjoy is seeming less like a pipe dream and more of a plausible reality.
About LiveRail
LiveRail is a 170-person company based out of San Fransisco that was founded in 2007. LiveRail offers a comprehensive platform for online video publishers that optimizes the best ads possible for their customers. It also facilitates marketers by providing them with access to premium video inventory and with information to help them decide where to show their ads. LiveRail has a respectable, large base of customers including MLB, ABC Family, A&E Networks, Gannet, and Dailymotion.
A quote from Facebook's press releases hints at the future integration of the platform:
"We believe that LiveRail, Facebook and the premium publishers it serves have an opportunity to make video ads better and more relevant for the hundreds of millions of people who watch digital video every month."
Source: Facebook Press Release
Implications
At the f8 conference in April, Facebook announced its Audience Network which allows other sites and mobile applications to generate ad revenue through Facebook. Facebook is leveraging its advertising network and vast amounts of user information to generate revenue off of its own site.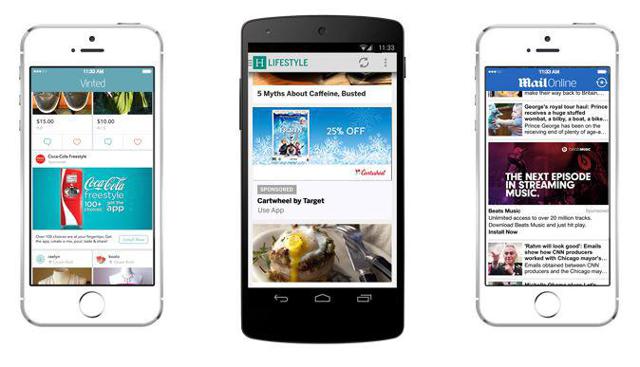 Source: Facebook For Business
Adding LiveRail to its platform, Facebook will be able to create a similar network for video ads. LiveRail already has created this exchange as Facebook eluded to in its press release.
"We believe that LiveRail's excellent product - known in the industry as a video supply-side platform or SSP - and Facebook's expertise with relevancy, delivery and measurement will help us make video advertising much better for everyone."
Source: Facebook Press Release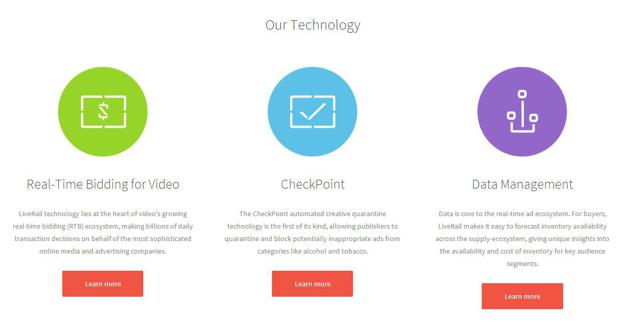 Source: Live Rail
Pervasive Advertising Network
Coupling LiveRail's video ads with Facebook's existing ad exchange will prove to be a powerful integration. Facebook is quickly becoming the one-stop destination for online & mobile advertising. With internet advertising growing at a much faster rate than TV advertising, being at the center of this trend will be exceptionally profitable. Moreover, with TV consumption migrating to the internet, LiveRail will facilitate Facebook serving this market as well.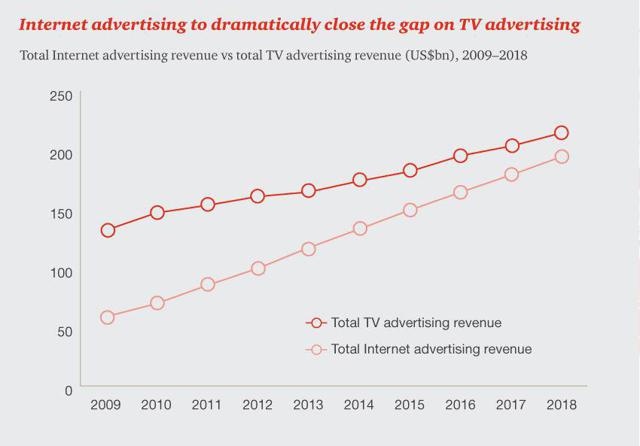 Source: PWC Report
Improving Auto-Play Ads
Facebook launched its 15-second auto-play video ads in March and has gradually rolled them out to users' newsfeeds. These new ads can drive revenue growth, as reports indicate that they cost between $1 million and $2.5 million per day. Facebook is cautiously rolling these out, however, in order to not damage the user experience at all. With the integration of LiveRail, Facebook will be able to find ads that users find more relevant and boost the user experience. With better ads, Facebook will be able to expand the prevalence of these types of ads, which will tremendously grow the top line.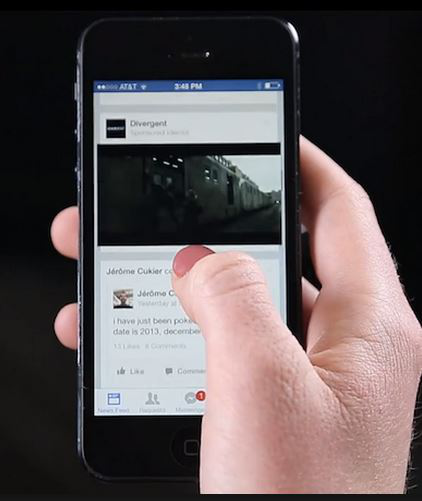 Source: Insidefacebook.com
Focus on Creating Truly Enjoyable Ads
During the past few earnings conference calls, Mark Zuckerberg has espoused their goal to create ads that enhance the user experience. Ads that users truly enjoyed would create an acutely profitable cycle of enhanced user engagement and advertising migrating towards Facebook. With more demand for ads, Facebook will be able to raise its prices and be more selective. The selectivity will further enhance the user experience and spur higher engagement rates and thus more ad dollars, perpetuating the cycle. This is the ideal situation for Facebook.
Achieving this end seemed as though it was just wishful thinking. However, with the recent acquisitions and platform iterations, Facebook is getting ever-closer to achieving this optimal cycle. Although anecdotal evidence should be taken lightly, I have seen myself not being able to differentiate between ads and organic posts in many occasions. Continuing this trend will allow Facebook to take the advertising industry by storm.
Individualizing Ads To Certain Markets
Earlier this week, more insight was given to Facebook's strategy to drive revenue growth in emerging markets. The crux of the strategy is to adhere to cultural trends of individual markets. For example, Facebook will be capitalizing on the "missed call" behavior in India. People in India often alert friends or family of certain things by calling and quickly hanging up, without incurring charges. Facebook is allowing advertisers to replicate this experience by having users click an ad which will send certain data to a users' phone.This strategy of altering their advertising tactics in individual markets will enable Facebook to create ads that add to the user experience. More on their emerging market strategy can be found here.
Creating More Relevant Ads
A couple of weeks ago, news broke of Facebook giving advertisers more user data. The transparency Facebook gave users about how to opt-out of this decreased backlash from the public. This change will allow more relevant ads to appear into news feeds, which will improve the user experience and augment engagement rates. Further, this change will complement the Facebook Audience Network to allow Facebook to sell more ads across the web. Facebook collects much more user data than any other company, which will allow it to create a competitive advantage in servicing ads.
Final Remarks
Facebook is positioning itself to becoming an advertising juggernaut. Its ad exchanges may soon have an advantage to others, as it has the most user data of any platform. That advantage will allow Facebook to become the intermediary for advertisers and generate revenue from sites across the web and applications on an array of devices. Facebook may soon become the most influential company in the advertising sector. Although Facebook was down after the release, shareholders should rejoice as it establishes its hold on the industry.
Disclosure: The author is long FB. The author wrote this article themselves, and it expresses their own opinions. The author is not receiving compensation for it (other than from Seeking Alpha). The author has no business relationship with any company whose stock is mentioned in this article.
Additional disclosure: I also own FB LEAP Call Options.