Nokia (NYSE:NOK) has had relatively volatile stock performance after the Microsoft (NASDAQ:MSFT) acquisition last year. While it trades a bit off from its 52-week high, the company remains well positioned to leverage its healthy post-deal balance sheet to propel future growth. Rajeev Suri, the new CEO of NOK, intends to invest heavily in R&D and develop the company's three main business segments (Networks, HERE, and Technologies) to compete with big names, such as Google (GOOG,GOOGL), and capture market share.
(Source: StockCharts.com)
A new CEO for a new Nokia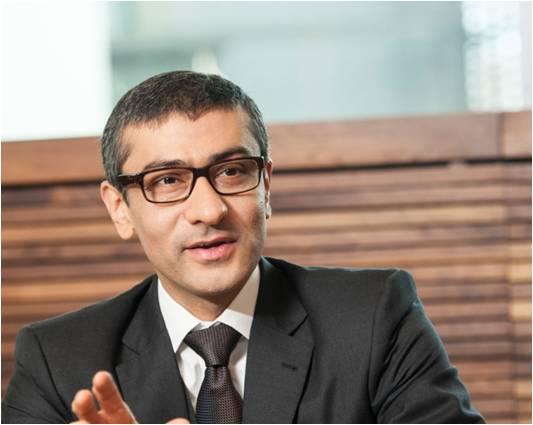 (Source: IBTimes.com)
When it was announced that Suri would fill the CEO position for NOK, shareholders' confidence skyrocketed - and rightly so. Prior to the MSFT acquisition, he already was a prominent figure within NOK. He operated as the CEO of NOK's Solutions and Networks division. He has retained this position since 2009 and has gained quite a reputation of generating results. Suri directed the turnaround strategy for Nokia Siemens Networks (NSN), which went "from job cuts to massive losses" to profitability quarter-on-quarter. NOK's heightened focus on software creates an optimal scenario for Suri to really utilize his expertise to give competitors a run for their money.
Less reaction to volatility from consumer demand
The name Nokia has grown synonymous with handheld devices, but the sale of their hardware segment has created innately cut costs and generated a large inflow of liquid assets. The 5.6 billion euro deal with MSFT helped remove a wavering segment of the company. In a market dominated by iPhones and Androids, the Windows-based Lumia was having trouble finding a niche. In early 2013, NOK expanded more into emerging markets with cheaper devices, but they were also met by stiff competition from Apple (NASDAQ:AAPL), Samsung (OTC:SSNLF) and various local brands. Domestically, the Lumia fared even worse. While it is true that sales doubled in 2013, there was also a 600,000 unit decrease throughout the holiday season.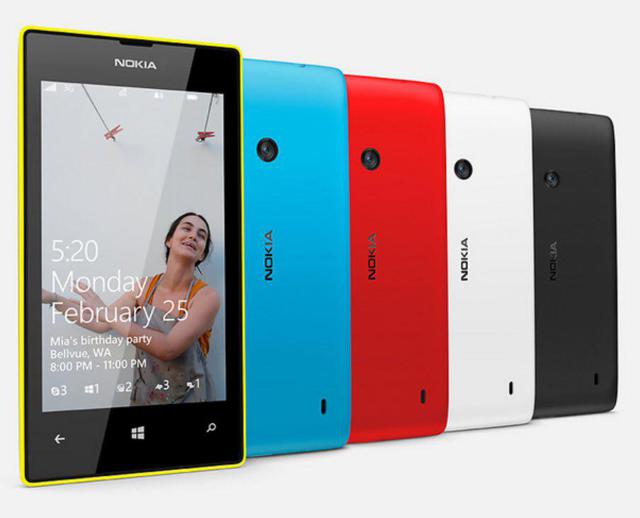 (Source: winbeta.org)
This unfortunate turn for the device may have foreshadowed a slow-down in the momentum of Windows based portables. Regardless, the deal with MSFT closed in April, sparing NOK from some of the volatility in consumer trends and leaving them as a software-centric company. For example, the HERE division declined 17% in 2013 due to lagging Nokia smartphone sales. If the hardware segment was retained, the financial burden would be reflected twice on the balance sheet, in both the HERE and hardware segments. Thus, removing hardware from the equation effectively reduced the reaction of financial performance attributed to consumer preference for Windows, which is incredibly important considering the uncertain future of Lumia.
Large amount of free cash and a myriad of opportunities
NOK expects a gain on sale upwards of 3.0 billion euros from the MSFT deal. With this cash, NOK planned to "return 3.1 billion to shareholders, helping to lift its share price by more than 7%". Increased investment in their three primary business segments will also yield strong growth potential in the long-term. Q1 highlights for Networks, HERE, and Technologies have displayed a strong foundation both domestically and internationally for future expansion.
Networks:
- "Networks continues to lead in 4G radio technology, demonstrating 2.6 Gbps throughput over a single sector in Sprint's TD-LTE network. In the live network of Optus in Australia, the operator and Networks built the world's first 'Gigasite' attaining an aggregate downlink capacity of 1.7 Gbps."
- Networks announced the world's first TDD-FDD carrier aggregation demonstration together with two South Korean operators, Korea Telecom and SK Telecom; and together with Broadcom Corporation and Elisa in Finland the first ever demonstration of LTE Advanced carrier aggregation on a live commercial network.
HERE:
- During the first quarter, HERE continued to expand its reach, delivering the latest maps, platform services and location experiences to more people and businesses across screens and operating systems. New, renewed and expanded partnerships with companies from various industries demonstrate that HERE is a valued and preferred partner for maps and location intelligence.
- HERE introduced the HERE Maps experience with true offline maps and integrated turn-by-turn navigation to more people and new markets on the newly introduced Nokia X family of devices.
- HERE made HERE Maps available to the whole Windows 8.1 ecosystem, including tablets and desktops.
- HERE opened up its community-editing tool Map Creator, available in more than 100 countries, to expert communities in North America and Western Europe, enabling them to add new roads, trails or places and updating road or place information, to keep HERE maps up to date.
Technologies:
- "Nokia and HTC settled all pending patent litigation between them, and entered into a patent and technology collaboration agreement. HTC is making payments to Nokia and the collaboration involves HTC's LTE patent portfolio, further strengthening Nokia's licensing offering. The companies also announced that they are exploring future technology collaboration opportunities."
One of the primary themes throughout these highlights has been a focus on expansion into emerging markets. With an ample supply of cash, the company can continue investing in large amounts of R&D and also market to foreign countries. Networks continues to make more of a name for itself in arguably the most prominent emerging market, China. Nokia sits at the "top non-Chinese vendors in the second phase of a significant TD-LTE tender with the world's largest wireless operator, China Mobile". It has also provided them with double-digit unit share in the region. From a macro perspective, this development is incredibly beneficial to NOK because they are enjoying the trend of increasing cell phone and data usage in China. Networks has expanded to over half of the provinces in China to provide 4G data. As Networks' coverage continues to expand in emerging markets through greater investment and relations, there is little doubt that NOK's largest segment will prosper.
(Source: Androidbeat.com)
Domestically, HERE is also leveraging the expansion in cash balances to create a more developed product. Last month we already saw the acquisition of Desti, and artificial intelligence firm. Last week, NOK announced yet another acquisition for Medio Systems, an analytics company. The trend of M&A is warranted, given the fact that HERE is still relatively new in the space. HERE comprises only around 7.5% of the company's net sales. However, the amount of money that is being put into HERE's development will increase its relevance in the future, especially in a market dominated by Google software.
Closing Remarks:
NOK's stock performance has been on quite a journey since the announcement of MSFT's acquisition. With a balance sheet full of cash and a new CEO that is well-versed in software, the upcoming quarters are looking especially promising for NOK. It is true that strong competition remains in the space, but NOK is particularly well positioned to dethrone domestic industry leaders while simultaneously becoming a strong leader in emerging markets.
Disclosure: The author has no positions in any stocks mentioned, and no plans to initiate any positions within the next 72 hours. The author wrote this article themselves, and it expresses their own opinions. The author is not receiving compensation for it (other than from Seeking Alpha). The author has no business relationship with any company whose stock is mentioned in this article.