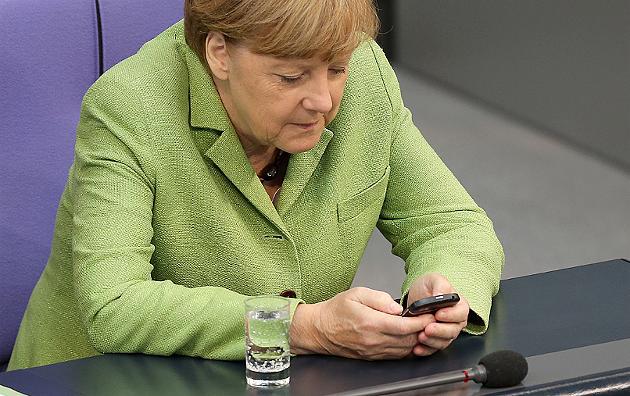 Google, Inc. (GOOG) (GOOGL) has blocked access to a confidential email sent from a Goldman Sachs, Inc. (GS) contract worker to the gmail account of an unknown person. The breach occurred a few weeks ago and included confidential brokerage account information of several of Goldman's clients. The company has since sought a court order to force Google to delete the email in order to protect clients' personal and confidential information:
"Emergency relief is necessary to avoid the risk of inflicting a needless and massive privacy violation upon Goldman Sachs' clients, and to avoid the risk of unnecessary reputational damage to Goldman Sachs. By contrast, Google faces little more than the minor inconvenience of intercepting a single email - an email that was indisputably sent in error," said Goldman Sachs of the accidental email.
Should Have Used BlackBerry
The security breach at Goldman has made major headlines. After the NSA controversy, the public has become enamored with Internet security and ensuring their personal information is safe. The public is also astounded given the emphasis on privacy, a company of Goldman's stature is sending sensitive information over an unsecured platform. Companies and clients can be unforgiving when it comes to breaches in security when they could have been avoided.
BlackBerry Limited (BBRY) was a pioneer in smartphones, but has abdicated its dominance to iPhones and android operated phones from Apple, Inc. (AAPL) and Google, respectively. The company now focuses less on handset sales and more on providing software solutions and managing enterprise networks securely. The company's enterprise server strategy hinges on helping businesses and governments deal with the complexities of managing mobile devices. BlackBerry believes its competitive advantage rests on its expertise in security.
In the cut-throat world of business, emails can be intercepted and phone calls listened in on. BlackBerry has earned a reputation for providing secure solutions to protecting confidential information. In a recent interview with CNBC, BlackBerry CEO John Chen reiterated the company's dominance in security:
CNBC Interviewer: "You need to convince those CIOs, those organizations that have been with you for a long time - a lot of them on Wall Street - not to leave BlackBerry Enterprise Server. How do you do that?"

John Chen: "In the past couple of years the issue that the enterprise customer has had with us is a clear direction and financial stability. I think I can now lay out a road map to show that we are managing that. From a product perspective we have the most secure end-to-end product.
BlackBerry Is Rightsizing Its Cost Structure
As revenues in the handset business have declined, BlackBerry has come a long way in rightsizing its cost structure. More of the company's revenues are in software and services where it has a competitive advantage, and stock market returns have improved: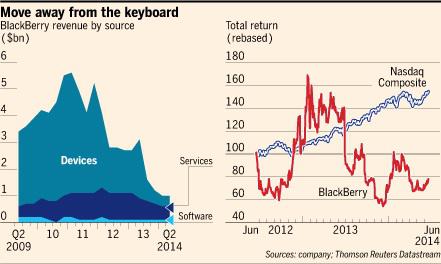 BlackBerry Must Now Deliver For Stock Market Gains To Continue
During its most recent quarter the company had an after-tax loss of $423 million on revenue of about $1.0 billion. This followed after-tax losses of $4.4 billion and $1.0 billion in the quarters ended November 30, 2013 and August 31, 2013, respectively. Over the past five years the stock declined from a high of nearly $86/share in September 2009 to just under $6/share in December 2013. After BlackBerry delivered a better than expected earnings report in mid-June, the stock peaked to a year-to-date high of nearly $11/share in July. For the stock to continue trending higher, the company must execute on its enterprise server strategy and narrow its operating losses.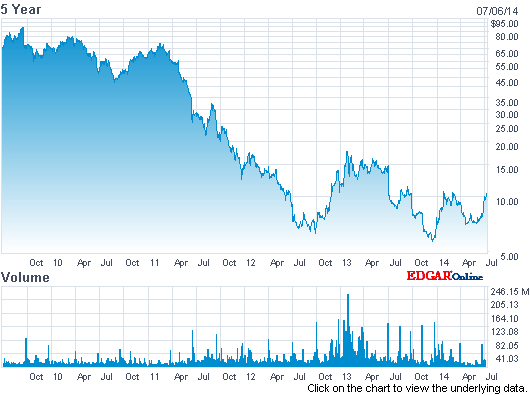 Goldman Incident De Facto PR For BlackBerry
BlackBerry is known for its lack of advertising for its products. Unlike Apple which is a consumer marketing powerhouse, you rarely if ever see advertisements for BlackBerry devices. However, security breaches like the one at Goldman serve as de facto publish relations for BlackBerry. When I read the article the first thing that popped into my mind was, "Should have used BlackBerry." Other high profile security breaches have resulted in new business for BlackBerry and brandished its reputation for offering best-in-class secure networks:
Angela Merkel Hacked by NSA
In my previous article I highlighted how nothing comes between Angela Merkel and her BlackBerry. After Edwin Snowden revealed that the NSA hacked Merkel's phone and was listening in on her calls, the German Chancellor's security advisors dumped the iPhone in exchange for 5,000 BlackBerry Z10s. Ms. Merkel was recently featured in Focus Magazine holding her personal BlackBerry Q10, encrypted by the German company SecusSmart. In effect, other phones' failures are opportunities for BlackBerry.
Aviva UK Hit By Heartbleed Bug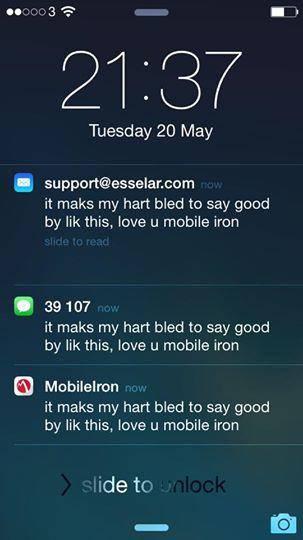 Mobile device management systems at UK insurance giant Aviva UK were compromised by hackers who exposed them to the Heartbleed Bug. On May 20th a hacker posted a message to 1,000 of Aviva's mobile devices such as iPhones and iPads and posted the message saying something to the effect, "It makes my heart bleed to say goodbye like this. Love you Mobile Iron." Aviva was using BYOD service MobileIron (MOBL) to manage the devices. The hacker did a full swipe of each of the devices, and allegedly cost Aviva millions in damages. And who did Aviva turn to after the security breach? Aviva reportedly moved employees affected by the bug to BlackBerry 10 to manage all of their Apple devices.
Conclusion
The recent security breach by Goldman's unencrypted email which included confidential client information is one of many recent high-profile security breaches. It puts a spotlight on the need for companies to have their sensitive information managed via secure networks. BlackBerry CEO John Chen believes BlackBerry has the most secure enterprise network on the market, and there is no one out there to dispute him. Now that the company can assuage clients that it finally has long-term financial stability, it is poised to win more enterprise management business. I rate BlackBerry a buy.
Disclosure: The author is long BBRY. The author wrote this article themselves, and it expresses their own opinions. The author is not receiving compensation for it (other than from Seeking Alpha). The author has no business relationship with any company whose stock is mentioned in this article.