Investors in Chinese microcaps and smallcaps have had a hell of a month. Tiny stocks like Tianli Agriculture (Nasdaq:OINK), Kingtone WirelessInfo Solutions (Nasdaq:KONE), Longwei Petroleum (Amex:LPH), and China MediaExpress (Nasdaq:CCME) gained 50% or more in the past few weeks alone. A week ago small Chinese stocks made up the bulk of my portfolio, and I'm thankful. Moves like those can make up for a lot of bad trades.
But these stocks no longer offer the same risk / reward today. In the beginning of the month, most showed perfect breakouts from mature basing patterns. Now, they are extended and overbought by any measure. Nobody knows if a pullback is imminent, but the setup is not as favorable as before. I'm happy to book the outsized gains these trades have offered, and enter this week with only a small fraction of the Chinese stocks I held this time last week.
Tianli Agriculture – OINK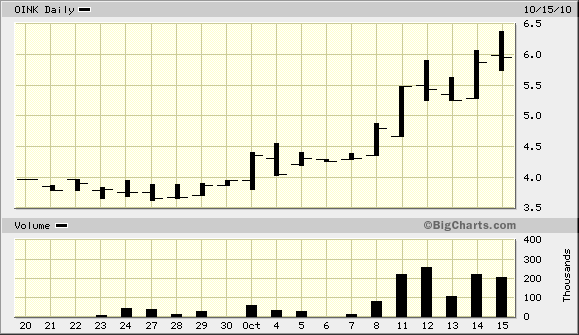 Up 50% in two weeks.
Kingtone WirelessInfo Solutions – KONE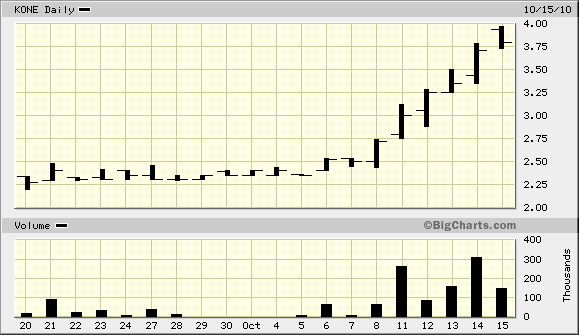 Another 50%+ riser in October alone.
Longwei Petroleum - LPH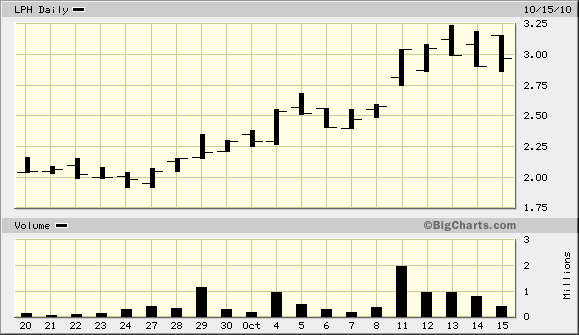 Up well over 50% before pulling back slightly.
China MediaExpress – CCME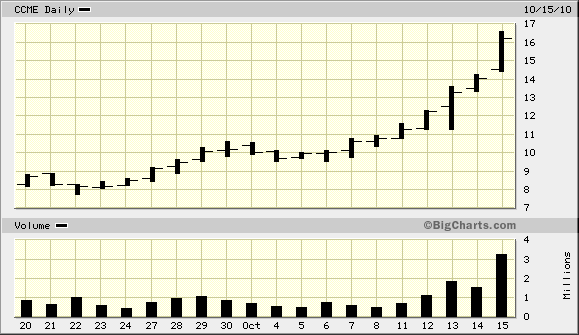 Doubled in less than 2 months, and looks like it may go parabolic.
DISCLOSURE: No position in OINK, LPH, CCME, KONE. Small position in a few other Chinese smallcaps.